Like a lot of you, I feel like I live in my laptop. But that means I've got more than 5,000 pictures and dozens of full-length kids' movies on my laptop, so I could use a little more storage space to keep everything moving quickly. USB drives are a great way to store photos or old files you don't need to look at every day, but the Nifty Minidrive is a sleek mini storage drive that adds up to 128 GB of storage to your Macbook Air, Macbook Pro, or Macbook Retina all in one compact package.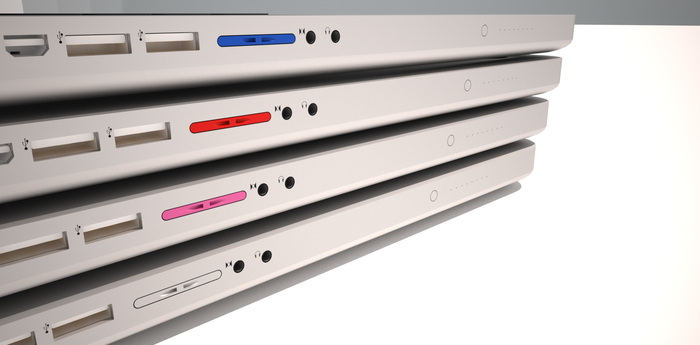 One cool thing: Once this drive is plugged in, you don't even know it's there. Of course, that is not the case with a regular USB drive. It's not just aesthetic; it also makes it harder for kids to pull it out when you turn around for four seconds, and corrupt all your data.
The mini drive can be set up to run with Time Machine too, so your data will automatically back up to the drive which is great for those of you who have "back up data" on your resolution list each year. And in the off chance that your kid happens to toss your computer in the tub or toilet (it could happen), the Nifty drive is waterproof and shockproof. So your data is safe, even when your laptop is toast. Pretty sweet for under $40.
Order your Nifty mini drive, starting at $39.99, from their website.