We've learned over our years of online shopping that the number one rule is never hit "buy" without first searching for a discount code. Even if the item is already on sale, let's say today, for Labor Day. And while there are a number of great online coupon sites, we really love how easy these 3 browser extensions or plug-ins make saving money shopping online even easier.
So if you're scouring the web for sales today like we are, make sure you've got these on your computer before buy.
Priceblink gives you automatic price comparisons when you're on a retailer's site without you even having to hit a single search engine. Just look up at the yellow bar that will drop down on any product page from tons of retailers before you've even added anything to your cart. The bar will show you where else you can purchase that item and just how much it will cost at any given store; sometimes more, and sometimes less.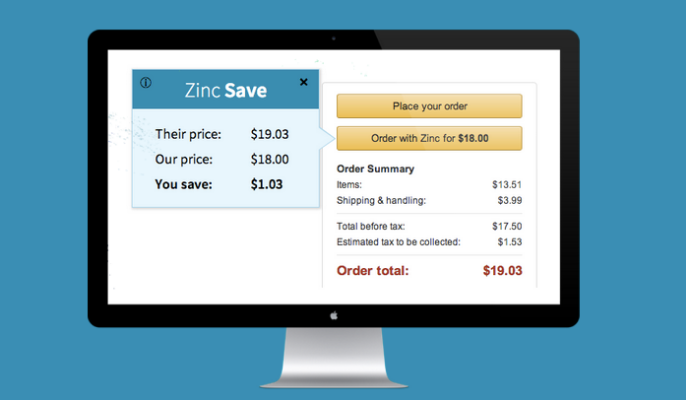 When you use Zinc, it automatically scours the web for better prices on the exact items that you have in your cart. If you like the savings, you click the Zinc link and they actually manage and ship your entire order for you, since it may be coming from a few different retailers.
Installing Honey means you won't have to do any searches for coupon codes, because clicking on it at your check out reveals any legit discount codes that are available for your order. Even better, it automatically updates your cart with the code so all you have to do is press check-out.
For more cool ways to use tech to save money, make sure to check our archives!