The minute I slipped the SurfacePad from our innovative friends at the small company Twelve South onto my iPhone 6, it practically winked at me. All of sudden my trusty phone was not only smart, but now it was fancy, too. Well, fancier.
Between the smooth Napa leather (it's like buttah) that wraps around the phone and its ultra-thin shape, this folio is a great option for those who prefer to go sleek with their phone cases.
Like the SurfacePad for iPhone 5 that we raved about last year, Twelve South's SurfacePad for iPhone 6 and 6 Plus gives your phone a "naked" feel while still shielding it from the scratches and nicks that come from a life lived in and out of tote bags, handbags and coat pockets. It's a lighter layer of protection for the front and back of your iPhone, making it a cover versus a case.
In fact Twelve South's president and co-founder is a busy mom of three. Which totally explains why they're all built to withstand the rigors of parenting that non-parents haven't quite experienced.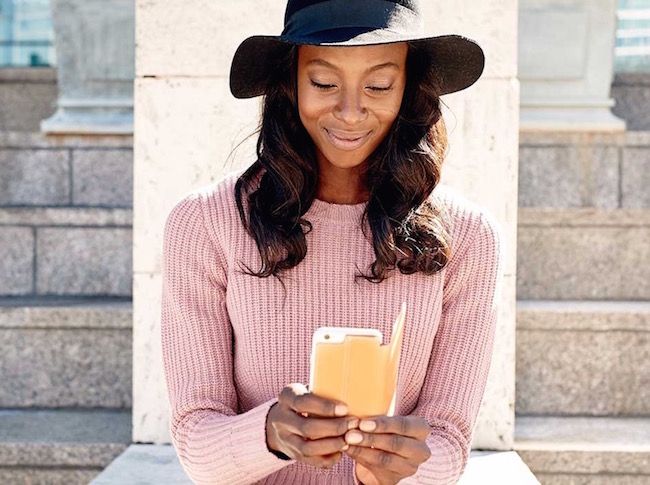 The leather cover sticks to the back of your phone with adhesive. But don't worry. It doesn't leave any residue and the case can still be repositioned or moved. The SurfacePad folio also gives you two card slots for when you're walking light with just your ID and a credit card. True to Twelve South's attention to detail, the slots are properly spaced, not squeezed in like sardines.
Pro tip: Don't throw away the plastic card that comes with the SurfacePad. When you take off the cover, it keeps the adhesive dust-free until you put the cover back on your phone. So smart.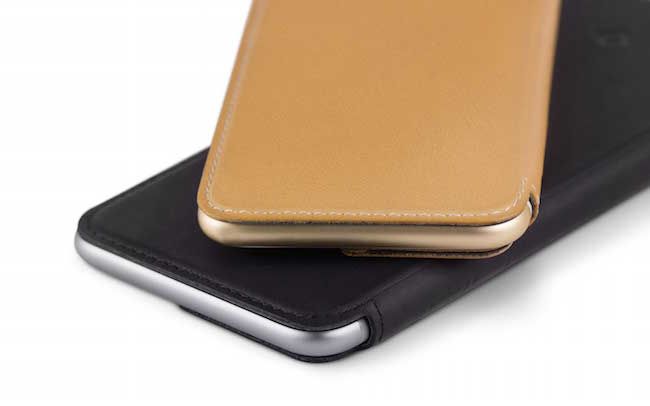 We're also glad Twelve South kept another feature we loved: With a quick flex of the back of the cover, the case turns into a hands-free display stand to watch videos.
Or to take selfies or group shots. No judgment.
The SurfacePad for iPhone 6 is available on Twelve South for $39.99 and $49.99 for the iPhone 6 Plus. It comes in black, red, white, and — the newest color addition — camel.