I still have some gifts to buy and cards to send, but it's nice to know that I can take care of some of those greetings to friends and families with a few clicks on my phone or computer. Here are seven of the best websites and apps that let you send pretty holiday ecards for Hanukkah (there's still time!), Christmas, Kwanzaa, New Year's, plus any all-inclusive greetings for the winter holiday season in the general. If only the rest of my holiday to-do's were this easy.
Paperless Post (website + mobile app)
I have definitely been seeing a lot more e-invitations from Paperless Post in the past year, and their designs are just so darn pretty. They are becoming well known for these digital invites, but they also boast a nice array of holiday ecards. I love the beautiful simplicity of the one featured above. Plus the "envelope" makes it feel more authentic, but without the risk of paper cuts. (Free for iOS)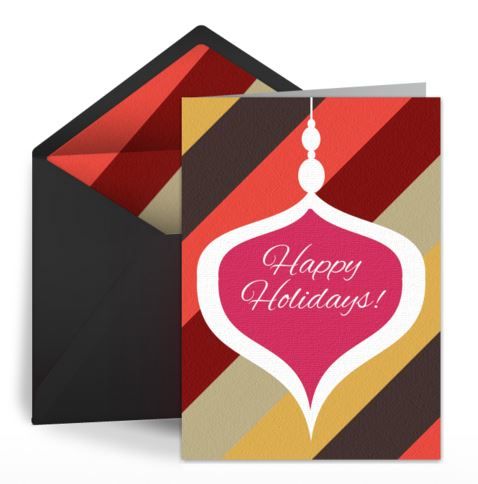 Punchbowl (website)
In addition to the digital and paper invites made by Punchbowl, there's also a variety of free holiday ecards, like the retro chic one shown above. These ecards also arrive in an "envelope" that you click on to reveal the beautiful card inside. You can add your own photo to selected designs, and there's even a Festivus card.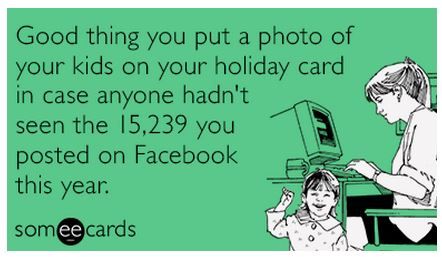 someecards (website + mobile app)
someecards is still a top pick around here. While you might not necessarily send someecards to your mother-in-law (unless she's as cheeky as we are — lucky you!), they are perfect for sending holiday ecards to friends who could use a snort during the seasonal madness. Use the website or mobile app to pick from a wide range of hilarious one-liners. Some are more NSFW than others, so choose according to your recipient's taste, if she has any. Heh. ($0.99 for iOS; free for Android)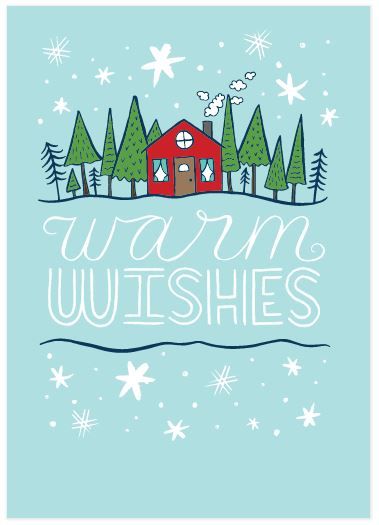 Red Stamp (website + mobile app)
Red Stamp has been a longtime favorite of ours for any card-giving occasion. We love how they are constantly adding to their inventory of cards to offer cool new modern designs. Whether you're looking for a modern graphic print or want to include a photo along with the greeting, Red Stamp has a bunch of free digital holiday ecard options. And for those of you who are better planners than I am, Red Stamp can also print and mail cards to your recipients. (Free for iOS and Android)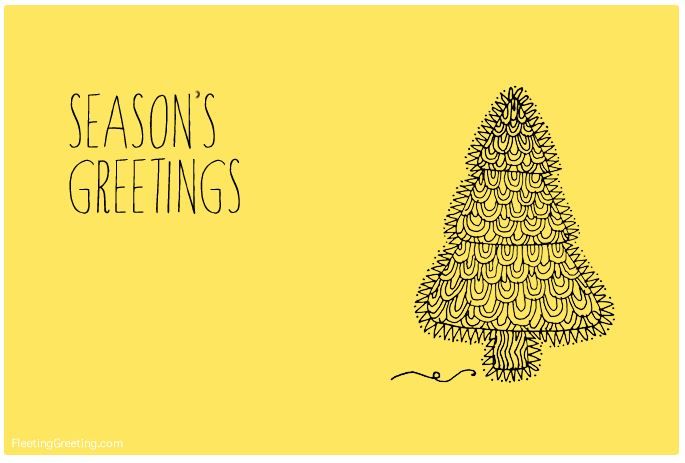 Fleeting Greetings (website)
Fleeting Greetings offers a more decidedly retro twist to ecard designs. There's a much smaller selection of holiday ecards and New Year's greetings to choose from, but the simple and clean designs may just be right for colleagues and professional contacts.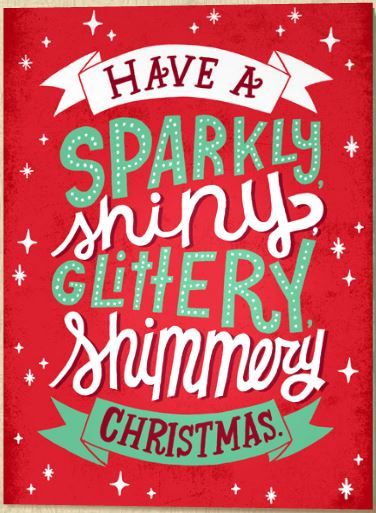 justWink (website + mobile app)
justWink is on the cheeky side, offering funny, quirky, and downright silly greeting cards. No snow-covered log cabins here. There are holiday ecards that are sparkly like the one above, and ones that are a little more sentimental. Perfect for taking care of all your ecard greetings in one cool place. (Free for iOS and Android)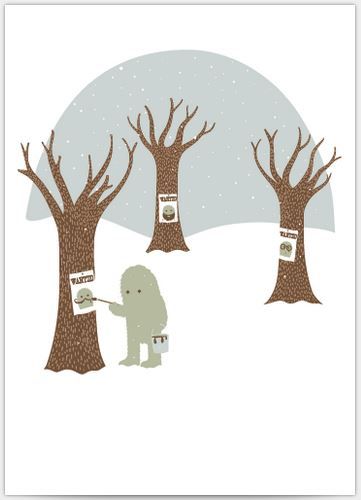 Open Me (website)
If you prefer images that speak for themselves — and make you laugh too — Open Me is another cool way to spread the holiday cheer via holiday ecards. We're loving the fun ones like the Yeti above, snow showers from an elephant's trunk, or a simple bottle of whiskey with a red ribbon, which may be all you need to get your message across.