If you've got a valentine or special person who deserves a card but isn't spending the day with you this year, Paperless Post is always one of our go-to destination for the best ecards online. They've got thank you notes, invitations, and holiday greetings of all kinds, but now they've grown to have so many cool Valentine ecards from major designers– many of them free–you're bound to find something for everyone on your love list.
Or uh, anyone on your love list. Should you not be playing the field.
Consider these for a far-away love, a parent or grandparent who'd love a sweet note from the kids, or a single friend whose day will be brighter knowing he or she is in your heart. Or hey, send a whole bunch of them all day long to your sweetie at work, just to get them excited about the night to come. Here, just a few of our favorites.
The Lovebirds letterpress ecard by Kate Spade (at top) is sweet and simple, especially for a spouse or partner of few words. Such a pretty design.
I'm also loving the Valentine Pie Chart ecard by Emily McDowell that breaks down just where your Valentine ranks among other temptations. Like kittens, free money, and Tahitian bungalows. (Hey, if you have someone who's more important to you than a tropical hut, more power to you.)
Related: 16 hilarious Valentine's Day cards for when you can only be sappy for so long.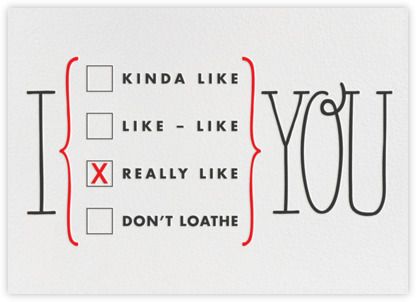 If you and your Valentine haven't matured much since middle school (hey, no judgments here) you might appreciate this letterpress style Valentines ecard with a check-off box.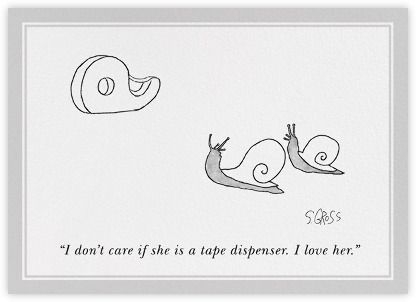 I get such a kick out of this New Yorker cartoon Valentines ecard with the snails. I'd say this one is perfect for any Valentine with a good sense of humor. Personally, I may send it to my crafty child who hoards all the tape dispensers.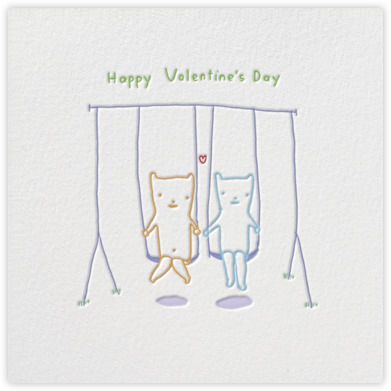 For a child or grandchild, this sweet letterpress style Valentines ecard by Alli Arnold has an all-purpose message of love. Maybe pair it with an invitation to the park, just the two of you? Even if the swings are currently covered in snow.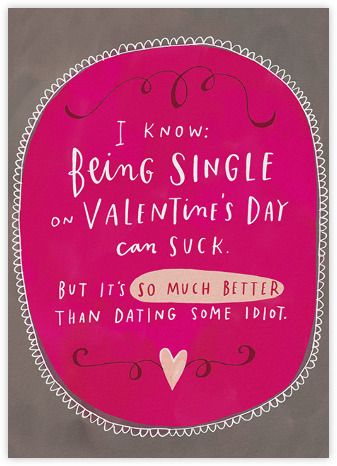 And hey don't forget your single friends! Another cool Valentines ecard by Emily McDowell is the e-version of the paper Valentine's card we recently shared on Cool Mom Picks. It's a nice reminder that should she indulge in an awesome box of chocolate on the 14th, she won't have to share with anyone unless she wants to.
Find lots more cool Valentine ecards at Paperless Post.