If you have a teen in your household, as some of us do, you'll know that their math homework is getting much more challenging and sometimes (we'll admit it) frustrating. But that doesn't mean that there aren't ways for making math fun in really great ways. Hey, it's about puzzles and patterns, right? Sometimes kids are lucky enough to have a teacher who brings it to life in magical ways, and sometimes you can help show them that math is much more than equations and memorization.
So on behalf of our sponsor Global Math Challenge, we've put together 8 tried-and-true tips for getting teens excited about math. Or at least helping them stay excited.
And that includes the Global Math Challenge online challenge on March 22, which brings together teens and adults from around the globe for some friendly competition.
1. Join a math club. A fun one.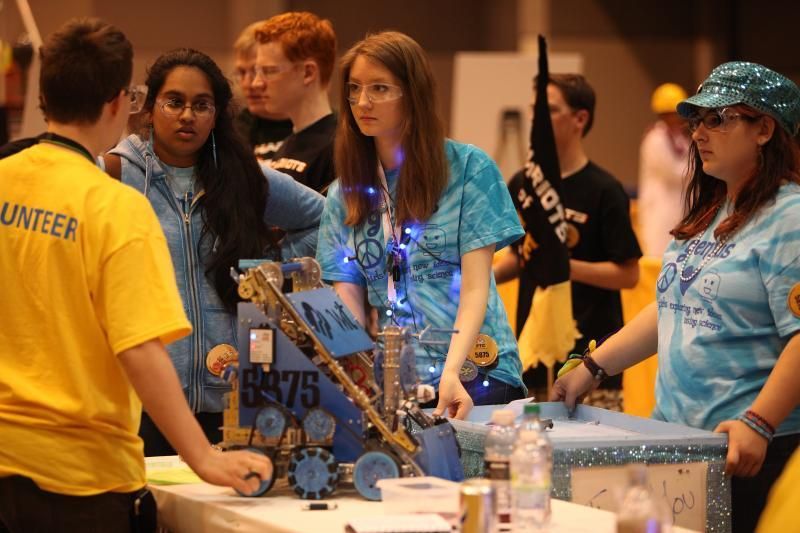 With so many after school opportunities to will help strengthen kids' math skills, your teens may not have to ask if there is a club for them, but which one to join.
Teens who have always loved construction toys can challenge their building skills and apply real world math and science concepts in the robotics-based FIRST LEGO League or FIRST Tech Challenge. Teams meet throughout the year to complete the challenge and then experience excitement of attending large regional competitions in the hopes of maybe even making it as far as Globals.
There are probably also math clubs focusing on various topics through your own school or community after-school programs. Check local listings and you may find something that really gets your kid excited.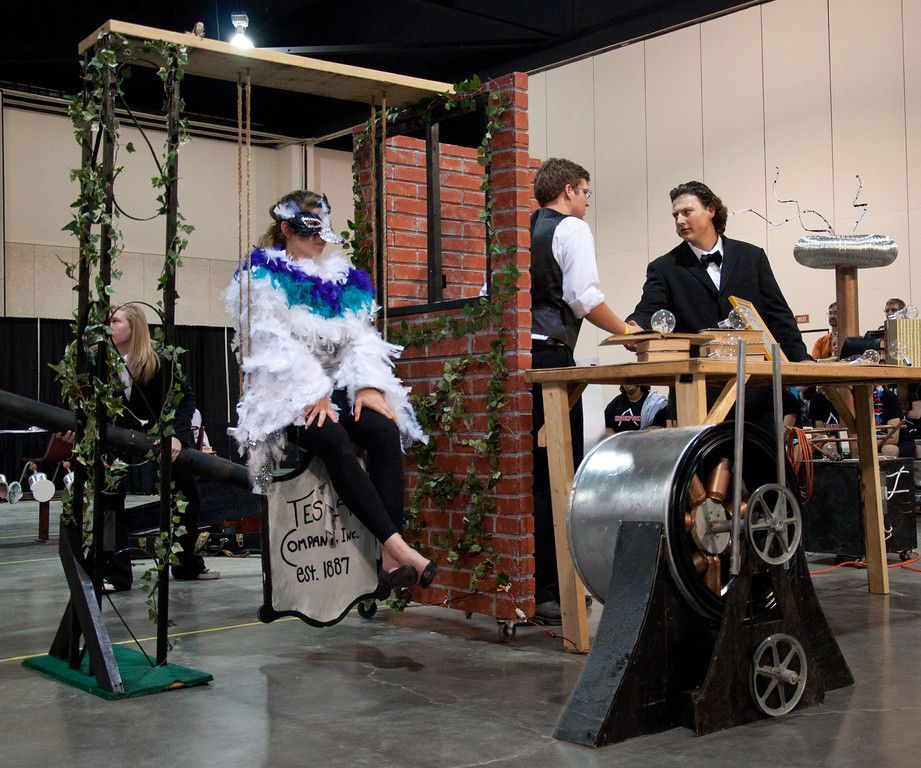 We've also seen firsthand how Destination Imagination can get our own kids thinking about STEM in totally creative ways. Solving the complex challenges is serious business, even if the experience is all in good fun. And while many schools have their own Destination Imagination programs in place for students to join, it's also easy to form your own team of eager kids and get started.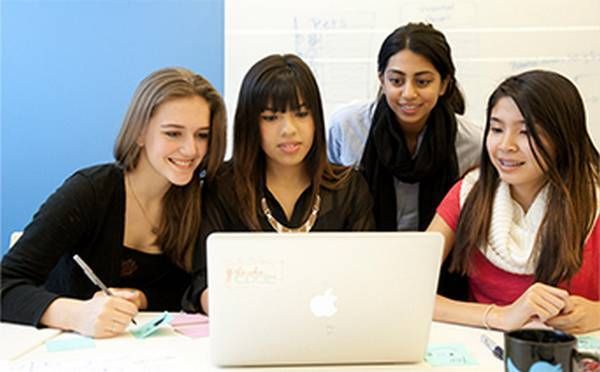 Other math-related clubs include the long-running Math Olympiads for younger teens through 8th grade which encourages kids to work their hardest to win challenges. And be sure to check sites like Made with Code and Girls who Code which have exhaustive lists of events, coding classes, and clubs for teens who want to strengthen their coding skills too.
2. Use YouTube to find great math videos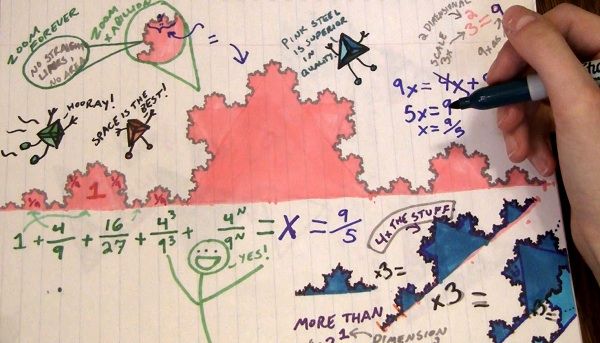 If your teen loves watching YouTube videos as much as ours, there are plenty of cool, smart math-related channels to watch for fun–as much as for learning. One of our favorites channels stars Vi Hart and her incredible doodly videos which may have your teen folding hexaflexagons for an entire afternoon. In fact, Vi Hart's fast-talking yet understandable talks accompanied by her Sharpie doodles and notes have even being picked up by Khan Academy for their Doodling in Math and More video section.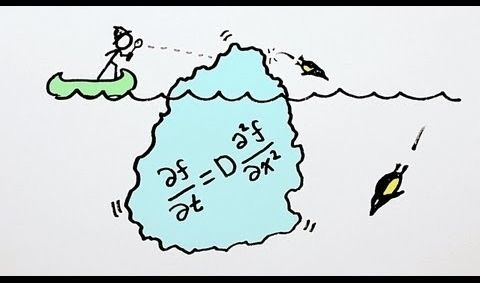 Combining math and science principles into short, clever videos, Minute Physics gets into some pretty heavy subjects without ever getting boring or bogged down in complex details. We love these videos for those times when a concept is just out of reach and our kids just needs a little help to make it clearer.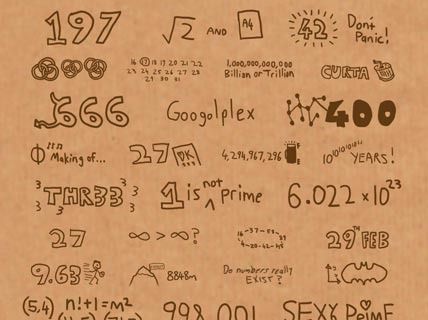 If your teen has a thing for numbers, sit them in front of the Numberphile videos for a while. This series of brainy videos explores all things number related (as you might have guessed) and, while the content is really smart, it's really clarifies higher levels of math. It's way more helpful than some of us parents can be, admittedly.
3. Participate in the Global Math Challenge. Of course.
Add March 22nd's Global Math Challenge to your calendar and get ready to challenge your teen, your friends, and other family members with beautifully illustrated and fun online puzzles that will reawaken and strengthen math skills in many different areas.
For math fans ages 13+, the Global Math Challenge is brought to the US as part of the Global STEM Alliance of the New York Academy of Sciences which is helping to inspire and prepare students around the world for a future with STEM. And we all know what a big deal that is by now.
Created by the brains behind The Japan Prime Math Olympic Committee, this hour long test will allow you and  your teen to see how you stack up against other players from countries like China, Singapore, and the UK. But, most importantly, this challenge is designed to be a fun workout for your brain. The competition just raises the stakes.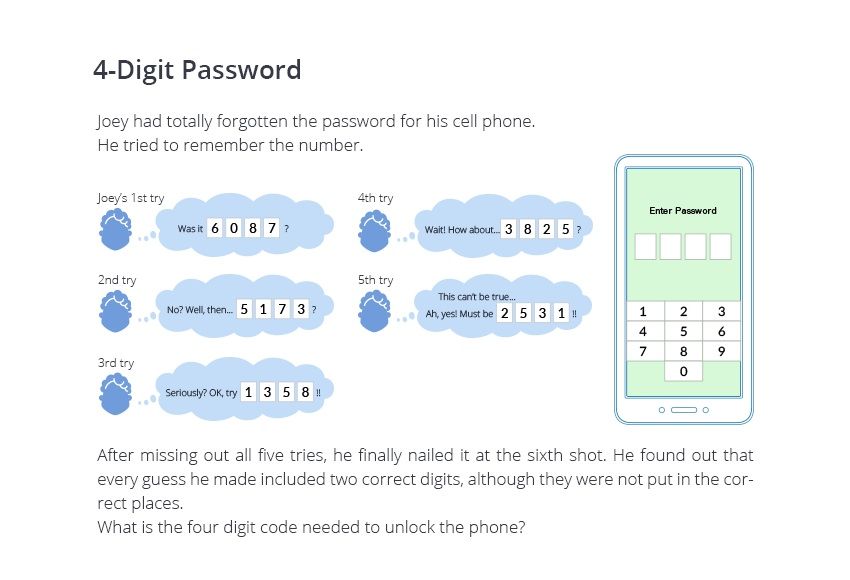 Sign up for the free trial plan to take part in the challenge and see your own score. Or, for $20, the Standard Plan will give up to four family challengers more in-depth analysis of the challenge questions, provide your individual world ranking compared to all other players, and give you more of an understanding of your strengths and weaknesses.
Challengers with high scores will even receive a special digital certificate for bragging rights and the top 100 challengers get a special origami trophy.
4. Find math context in everyday life.
Outside of the classroom, there are so many ways to show your teen how important math is in day-to-day life. Planning a backyard garden, handling the family's food budget, even figuring out how much paint they'll need to help redo the walls of their bedroom, all require our teens to use math in very practical and useful ways.
Or let them loose in your kitchen with instructions to halve or triple a recipe. Sign them up for a carpentry class, and they'll put into practice everything they've learned about measurements, angles, and calculating area to complete their masterpiece. Let them plan the family vacation–with a strict budget–and they'll learn quickly why you don't jet off for two weeks to Fiji every year.
[Photo: C Edward Moran via Creative Commons]
5. Play fun math apps and online games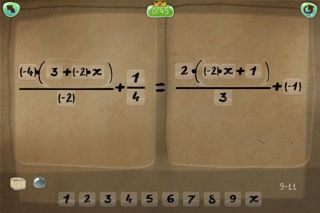 As long as they already want to spend much of their free time online, introduce them some favorite math apps and websites that will help teach math skills through playing. Dragonbox Algebra 12+ is one of the most fun and clever apps we've seen for helping to explain a complicated subject in a logical manner. And with more than 200 levels and additional learning resources and worksheets, there is a load of opportunity to practice what they've learned.
Cool Math will look cartoonish and silly on first glance (fair warning) but with games and tutorials for kids learning Algebra and Pre-Calculus, it's actually a great resource for teens that we like a lot. We admit–we've even had fun playing there ourselves.
And older kids can strengthen their brain muscles with math apps for teens like Quick Math Plus and Mathemagics. Sometimes nice to be able to give them a serious mental workout without having to get up off the couh.
6. Curl up with a good (math) book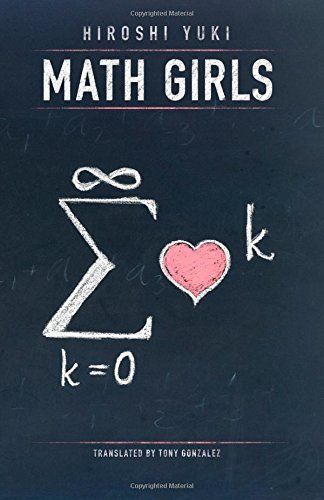 We're excited to discover smart story books for teens that weave mathematics into the storyline to create an entertaining and educational adventure. What a break from dry textbooks! Hiroshi Yuki's Japanese bestsellers, the Math Girls series (at our affiliate Amazon) introduces advanced math subjects to readers with the engaging story of three students dealing with non-math issues in school. Hans Magnus Enzensberger's The Number Devil features a math-hating boy who falls into a world of numbers that prove to be quite magical.
It all adds up (ha) to some excellent storytelling.
7. Check out cool websites dedicated to math in cool ways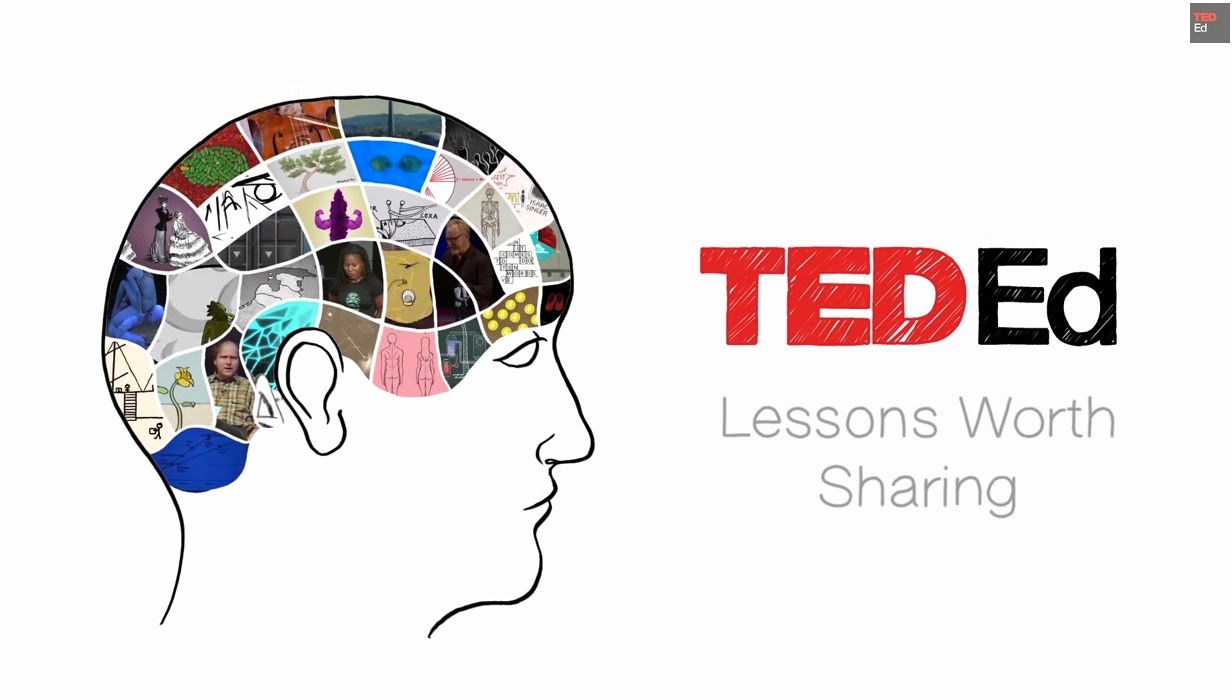 In addition to the YouTube videos, games and apps, and March 22nd's Global Math Challenge, there are still even more cool websites that your teen can poke around to learn more about math concepts or practical math applications. TedEd's Mathematics category is filled with short, smart, and fun- to-watch videos covering everything from a honeybees' geometric hive, to a discussion about music and math. What a way to bring educational concepts to life.
And if your teen is in need of some tutoring help, be sure to check out Khan Academy which may help get them over their mathematical hump pretty easily thanks to their clear video tutorials.
And finally, we're thrilled to find a free online six-part course from Stanford University called How To Learn Math. It's designed to help all learners, even those who think they aren't "good at math,"and to show them that that they can change that relationship with the subject into a positive one. I think we can all agree that this is a good outlook to develop.
8. Take a math field trip with your teen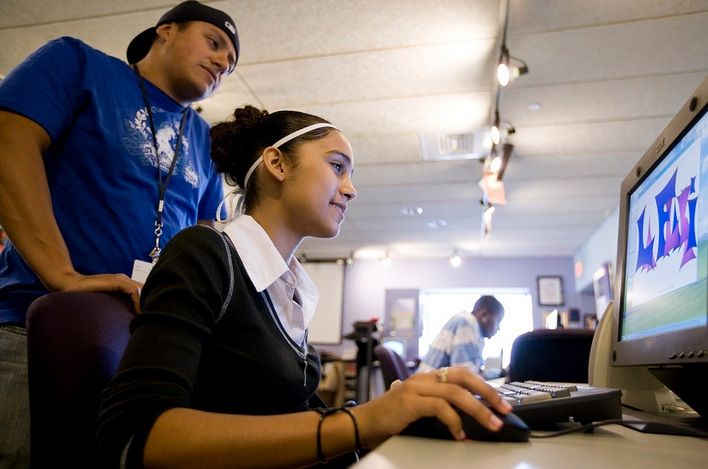 While not all of us are lucky enough to live near a museum with as specific a mission as the Museum of Mathematics in New York City, your own city's science museum will likely have lots of math-related exhibits on display for teens to interact with. A membership to Boston's Museum of Science has so many great hands-on exhibits that tie science and math together in unique and interesting ways. From engineering challenges to mathematical puzzles, there is so much to explore even as the kids get older, plus the staff at these museums is always a wealth of knowledge.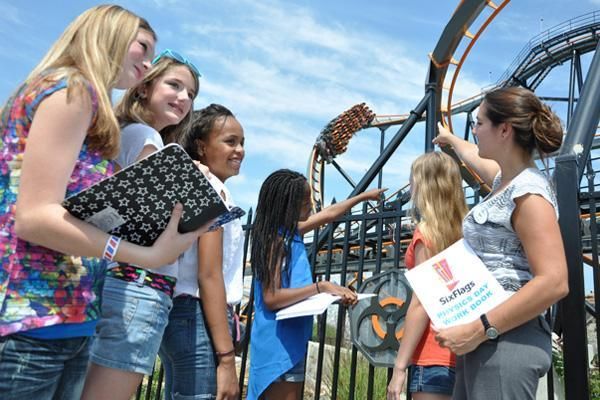 If you have any input on the school field trips your teens take, you could be the coolest parent in school if you point out that select Six Flags locations hold special math and science days for school groups in their amusement parks. Our kids would be thrilled to find out their daily math class will take place on roller coasters and Tilt-a-Whirls during Six Flags Over Georgia's Math and Science Day or Six Flags Great Adventure's Physics, Math, and Science Days. And with downloadable curriculum material available on the park's websites, ambitious families can even do their research on their own time outside of school hours.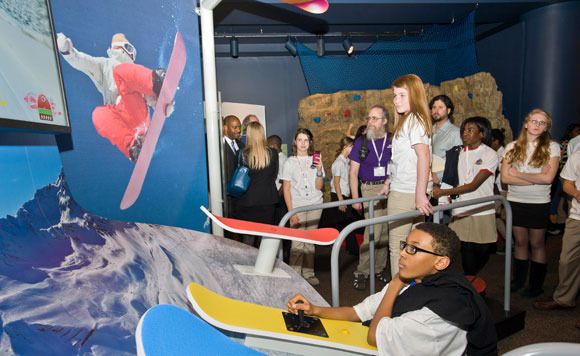 If you're lucky enough to catch the Math Alive! traveling exhibit when it comes by your town, you're in for a treat. Even hard-to-please teenagers we know have been blown away by the many interactive features that combine robotics, video games, sports, and music to show kids and adults how math is all around them. It's great fun for younger ages all the way up through, well, our ages.  And be sure to get in a shot in the exhibit's 360-degree camera. Fun!
Thanks to our sponsor Global Math Challenge, for creating something so totally awesome and educational for kids. Anyone 13+ in the US can sign up for free to participate in the challenge by Sony Computer Science Laboratories, Inc. on March 22nd which is supported in the US by The Global STEM Alliance of the New York Academy of Sciences.
For updates, follow the Global Math Challenge on Facebook and on Twitter @Global_Math.