Finding cool geeky jewelry used to be such a rarity for me, but these days, there are so many fun, affordable options (whoo!), like these few I discovered while perusing one of my favorite online shops, ModCloth. Plus they're all under $15, so they make a great little treat for yourself, or a pick-me-up for your favorite geeky gal. Which may be most of us these days.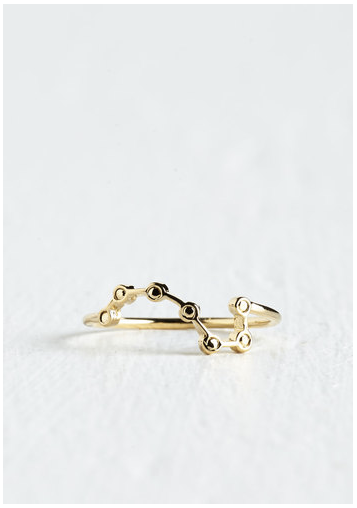 I've been into dainty rings lately, which is probably why this ursa major ring made me a do a double take. Space geeks unite! ($12.99)
I always thought chemistry was cool, but a necklace of the seratonin molecule just made it even cooler. Love. Heh, get it? ($14.99)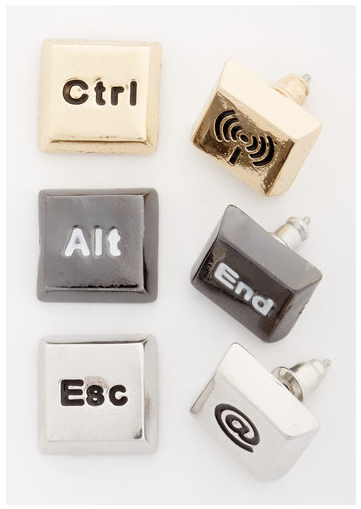 And yes, a little kitschy but I couldn't help myself. I feel like I need to get this hilarious computer keyboard earring set for every female IT pro, blogger, or general computer geek I know. ($14.99)
You'll find lots of fun geeky jewelry at ModCloth. Cool Mom Tech is an rstyle affiliate.