We've been fans of the cord taco ever since we first discovered it awhile back, but they've cleverly whipped them up in gorgeous metallic leather (hello!) and packaged them in Mother's Day bundles for the tech-loving mom. And we're all over them.
The original cord taco and cordito (hungry yet?) are genius little handmade leather gadgets that really do help keep you more organized by keeping all those cords and chargers neatly wrapped up in your tote or laptop bag. But instead of the black and brown leather that they were previously available in, you can snatch them up in gold, silver, and lots of pretty colors, which makes them a whole lot giftier.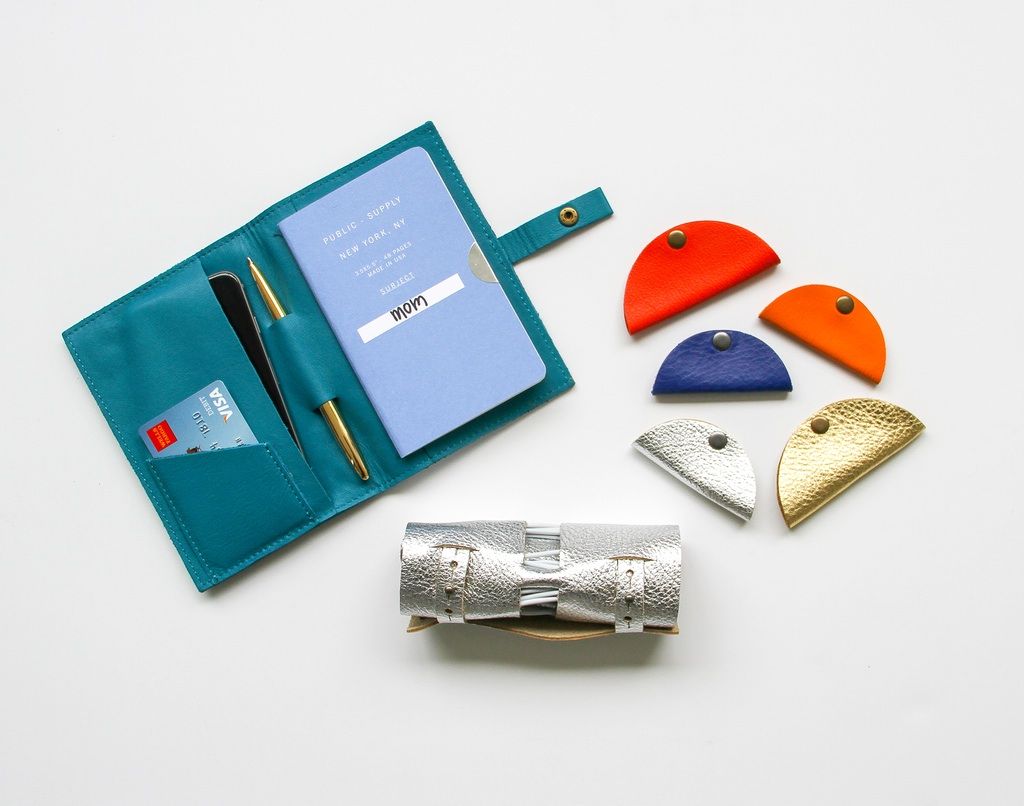 But even giftier still, you can actually purchase them in Mother's Day bundles, ready for giving next week. The Classic Bundle (top), features their two flagship products, or if you've got more to spend, take a peek at the awesome Leatherback Writer Bundle (above) or my personal favorite (and most expensive, of course), the Mod Mobile bundle (very top), both of which include two different cases-slash-organizers respectively.
It's such a cool gift for the tech-savvy mom in your life who's got great taste and possibly a problem with cord tangles. Which, hint, is pretty much all of us.
You can purchase the Mother's Day bundles at This is Ground, with free domestic shipping on all orders.