I've seen lots of cool DIY iPhone cases (and yes, Android too), but none were as easy as this fun DIY foil striped iPhone case that caught my eye at The Sweetest Occasion. Probably because of the rose gold but can you blame me?
I'm amazed and well, thankful, that all you need is a clear case and foil washi tape to create this stylish iPhone case. Granted, I'm not quite sure where to find pretty foil washi tape, hey, it has tape in the name! That means no glue or fancy tools. That also means I might let my kids try this for a teacher appreciation gift (which is coming up next week, by the way).
Related: Over 30 of the coolest iPhone 6 and 6+ cases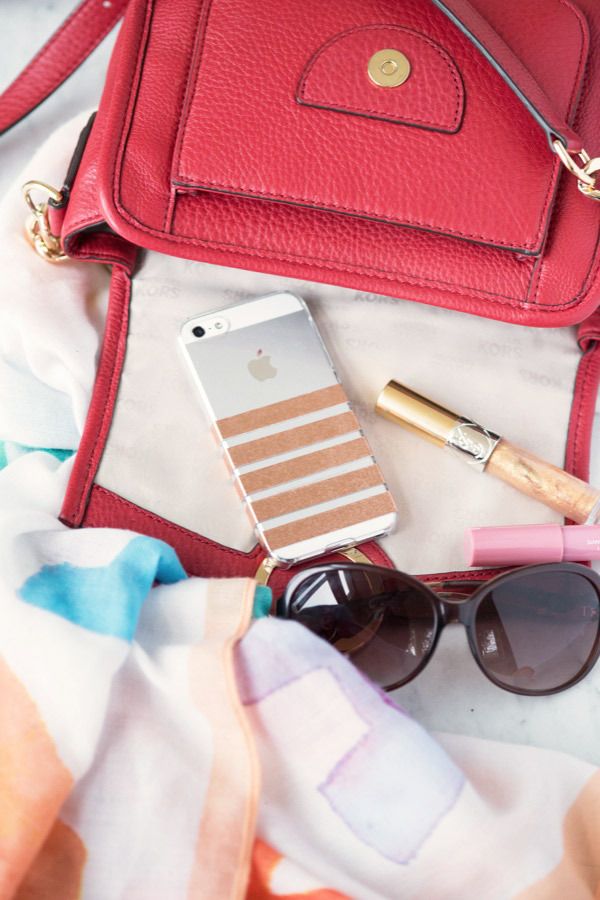 Either way, it's a fun weekend project that will have your smart phone looking fabulous with barely any clean up required. Which is my kind of craft project.
Head over to The Sweetest Occasion for the full DIY foil striped iPhone case tutorial.