If you're always looking for the newest, coolest toys for your kids, we think you're going to want to know about the introduction of the wildly cool Disney Playmation this fall, because mamas? This could be a category changer. If it does everything it's supposed to do, it will be a really impressive hybrid toy for kids 6 and up that combines Bluetooth, the Cloud, motion sensors as well as wearable technology, allowing kids to experience fantastic creative play that brings their imagined and digital stories to life.
How's that for every hot-button technology word all in one description?
Related: Disney Infinity, and 17 other coolest kids' tech toys and gifts
Each system is made up of set of toys that connect to the base hub. That's where players can get basic outlines for a play session or have an adventure narrated for them. Like, in the Marvel's Avengers series, the first to roll out later this fall, kids get 5 connected toys including that all-important Iron Man "Repulsor" glove for kids to wear.
Your kid puts it on, and the toys communicate using a mix of gesture recognition, plus infrared and radio frequency technology.
I think parents will like that it's way more than a typical sit-on-your-tush, touch screen video game because it's not tethered to an Internet connection.  Players can explore the room, jump, run, tumble, dive, dodge, and live out their dreamed-up, dress-up, superhero adventure in the family room, the backyard, the basement — anywhere. So what Wii and Kinect for Xbox 360 started a while back with video games for the family that get you moving, Disney is definitely taking to the next level here.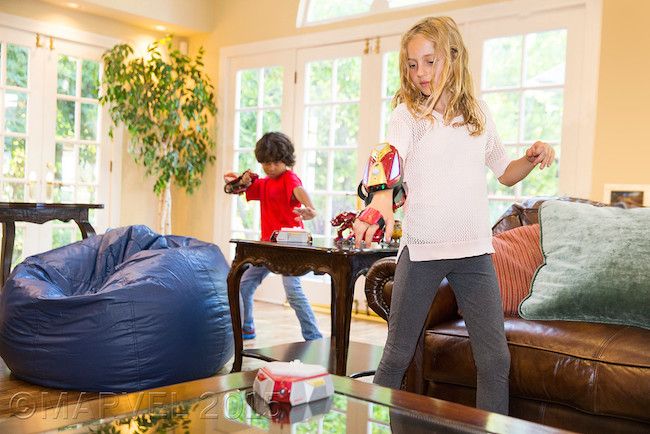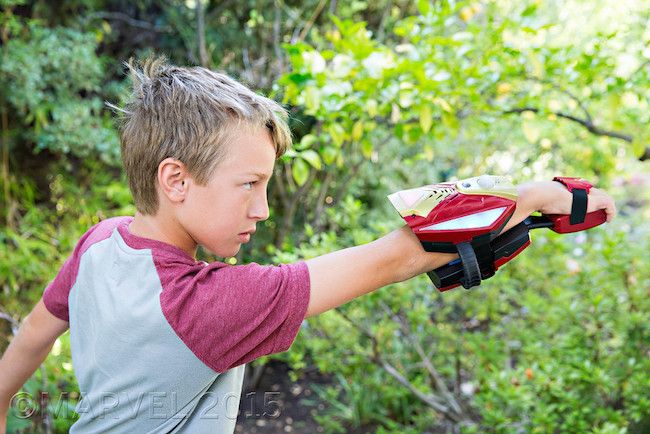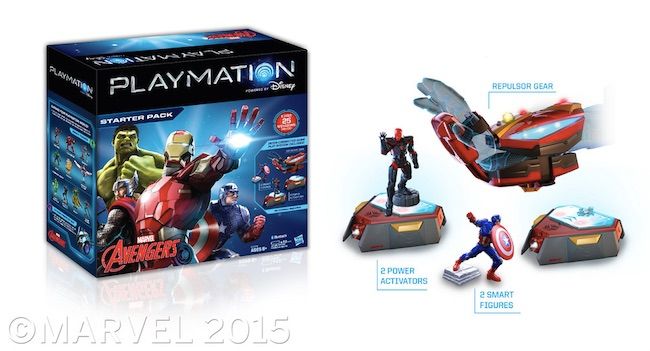 I like the idea that Playmation will support up to two game sets at a time, so siblings and playmates won't be fighting over the set. And since the adventures are stored in the Cloud, kids can "pause" the action when you tell them to shut off the game and come in for dinner. Well, they might not, but at least they won't have any good excuses.
The Disney Playmation Marvel's Avengers Starter Pack will be available for $119.99 at select Disney Stores, DisneyStore online and other specialty retailers. Pre-orders start July 7 and should be available in time for holidays. This could be the hot game of the season, so really consider a preorder.
Also, Star Wars and Frozen themed sets are coming out in 2016 and beyond. Yeah, we imagine those might be kind of popular too.