We've covered plenty of portable, Bluetooth speakers here at Cool Mom Tech, but I think the brand new JBL Charge 2+ basically blew all the other ones right out of the water. Heh.
The JBL Charge 2+ is already getting plenty of use at our house and summer just started! For its size, I'm impressed with the high-quality stereo sound; you definitely feel the rumble of the bass and the crispness of the high notes without a hint of distortion, even when the volume is pumped way up. And thanks to an ultra-powerful battery, this thing can play for an insane 12 hours, and doubles as a smartphone charger too.
Related: The coolest waterproof Bluetooth speakers for dads and grads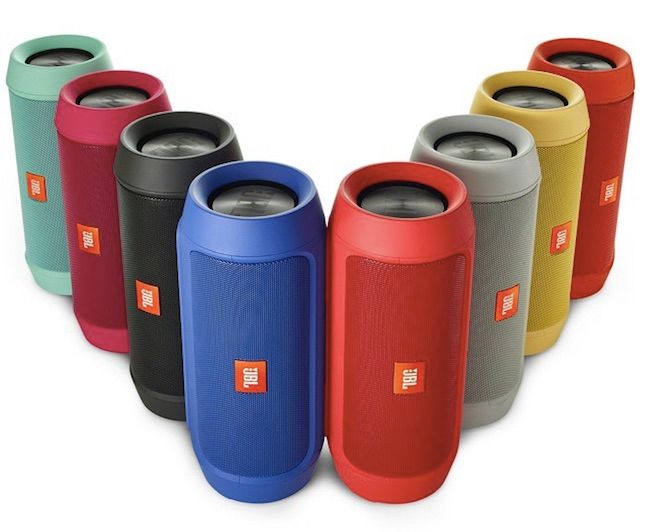 Of course, I love the new fun colors and the splash-proof design, which puts the party in poolside party, but what makes this particular Bluetooth speaker unique is Social Mode, which lets you connect up to 3 devices as music sources. So, you, your kid and your partner could all take turns playing DJ and "spin" your favorite jams with just a touch of a button. Now, if a certain someone in your trio decides to do an all Frozen playlist… well, you're on your own, friend.
The JBL Charge 2+ portable Bluetooth speaker is available in a range of colors from our affiliate Amazon for $109 and up, a nice discount from the $149 retail price. Thanks to JBL for sending CMT a speaker to try out.