Question: How many Beyoncés does it take to screw in a light bulb? Answer: As many as you're in the mood for, because these rad LED light bulbs are also Bluetooth wireless speakers. So basically whatever strikes your fancy when you're turning them on, whether it's Beyoncé or Taylor Swift or Dan Zanes or Dave Brubeck, listen to your heart's content with these special, smart light bulbs.
Will this trend catch on? For the right person, it seems like it could considering the sheer number of brands that seem to be throwing their hat into the smart bulb with speaker ring these days. So if you've got the bright idea (heh) to try one out, here's a quick roundup of 4 cool smart bulbs that offer built-in Bluetooth speakers, and just how they work.
Related: 3 remarkable light bulb innovations to save you money and energy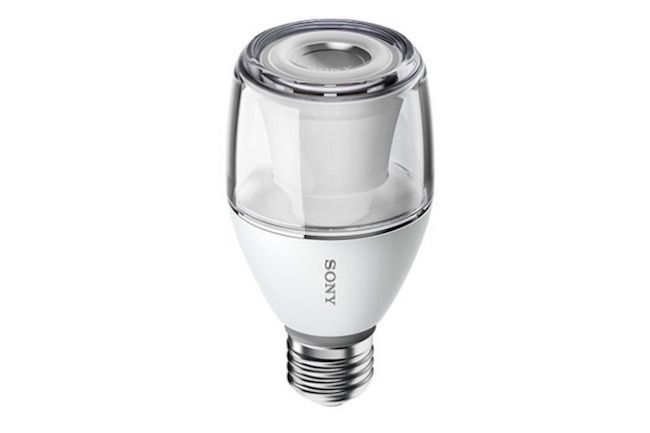 Although it's only available in Japan so far (U.S. dates coming), the Sony light bulb which doubles as a speaker sounds kind of, uh, brilliant. It's a 360-lumen bulb, which is close to 40 watts — so this is not some super sharp spotlight or office fluorescents. Think mood lighting, like a side lamp in the living room. The smart bulb pairs with Sony's smartphone app called Songpal (iOS and Android) via Bluetooth to let you fiddle with your music's volume or your lightning's brightness from the same control.
And with the Sony name behind it, I'm imagining the sound quality of the speaker built into the bulb will be top shelf. The only potential hiccup is the price. Rumor has it that the Sony LED bulb may cost as much as $200. For that price, it had better last as long as Keith Richards.
I like that compared with the others, these bulbs, designed by MIPOW, look the most like regular LED lights. Its inconspicuousness lets it blend right into your home decor. This is probably because MIPOW, the company behind the smart lighting series, knows their way around innovative lighting with great design.
Use the free companion app (iOS and Android) to control the bulb, and you can change the color of the room's lighting beyond white or yellow. We're talking purple, green, blues, and more, all to create the right mood. (Elbow, elbow.) PLAYBULB Color also has neat features like wake up mode and a timer so you can go to sleep or rise and shine to soothing music and lighting. A tad nicer than your current toddler-poking-you-in-the-face alarm clock, right? And it's available right now. (PLAYBULB, $79.99)
Related: Why the LIFX bulb is especially awesome for parents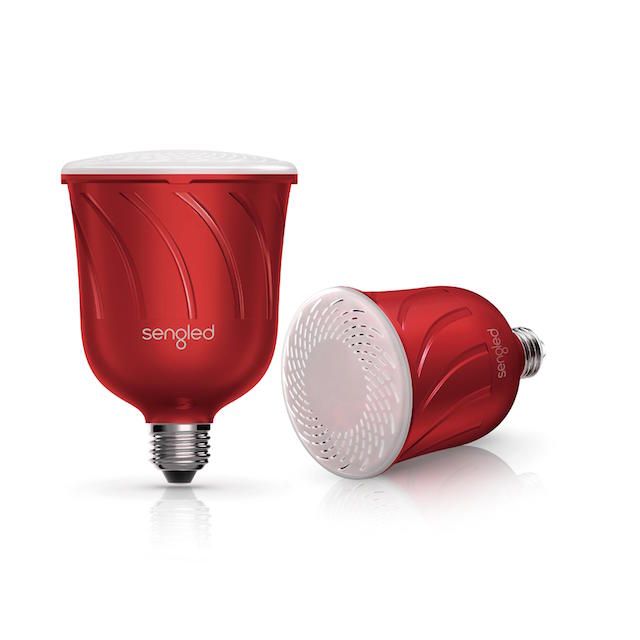 This smart bulb from Sengled brings high-quality JBL audio together with energy efficient LED lighting — that's also dimmable. The Pulse works with an iOS or Android app to let you seamlessly control up to 8 lights in any room as well DJ your streaming music via any Bluetooth enabled smart device. Doesn't your current bulb suddenly seem so boring?
The bulb fits most standard sockets, and comes in basic Pewter or this popping Candy Apple red. No wires, no tangly cords, just twist, tap-tap-tap, and you're ready to rock 'n' roll. The Pulse pair is available now and on sale on our Amazon Affiliate site, too. (Amazon, $121 for starter pack including master and satellite bulb)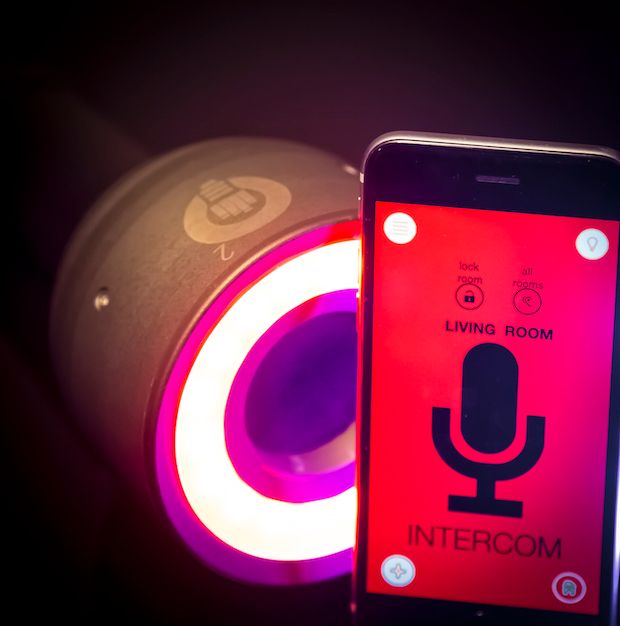 Here's a heads up for you: The Indiegogo crowdfunding campaign for this one kicks off tomorrow, June 23. It's being touted as a super sleek, easy-to-use, programmable, multi-colored lighting with HD audio — that is estimated to last for 20 full years. Phew. That's a lot of stuff for a light bulb, right? Well, the LightFreq folks claim that Square2 is not your average bulb. By using the app, you can use the bulb as an intercom to control the light and sound in any room that has a LightFreq Square2.
Another cool feature can save you a lot of money and energy; say you're carrying your phone in your pocket, the smart bulb will automatically turn on and off the lights when you enter or leave a room. Same for the music-playing: Square2 will shut off your music when you leave the family room and start your tunes up in the next room you enter. Perfect for house cleaning days. Or just for your kids goofing around with "grand entrance" music for themselves. (LightFreq Indiegogo page starting 6/23; $150 for two bulbs with discounts for early supporters.)