Considering how much I love photo wall decals, it's no surprise that I'm digging these cool photo calendar decals from Pinhole Press that let you turn your favorite 2015 photos into a fabulous 2016 wall calendar, no hammer and nails required.
This is such a perfect idea for a kitchen or office, with an entire year of dates and photos  at a glance. And they're super easy to make, too. Just upload photos directly from your Instagram account or your photo library to Pinhole Press, then make edits right on their site.
It's such a fun, useful way to get all those photos off your phone and onto your wall, finally. That's like two of my New Year's resolutions right there.
Related: 14 cool custom photo gifts for everyone on your list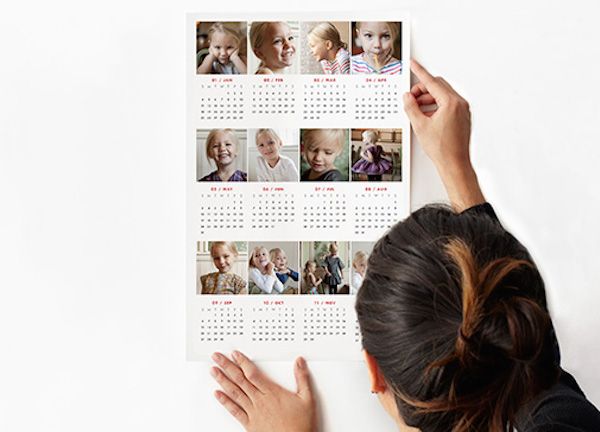 You can find calendar wall decals at Pinhole Press in large, medium, or small sizes.