Now that Valentine's Day is just a few days away, we look at it as one more thoughtful opportunity to give a coveted gadget to that special someone. I love any excuse to give (or ahem, get) a tech gift. And it definitely has more longevity than flowers.
So in the spirit of the holiday, I've rounded-up some of our favorite Valentine's tech gift ideas, all for less than $75, and all in a big, beautiful, bold red. Because while I do love the hearts that are everywhere on February 14th, red does double duty as a way to honor your love and affection, but also ensure your gift is something that gets put to good use all year long.
CMP is an rstyle affiliate
Related: Romantic Valentine's gifts for him under $50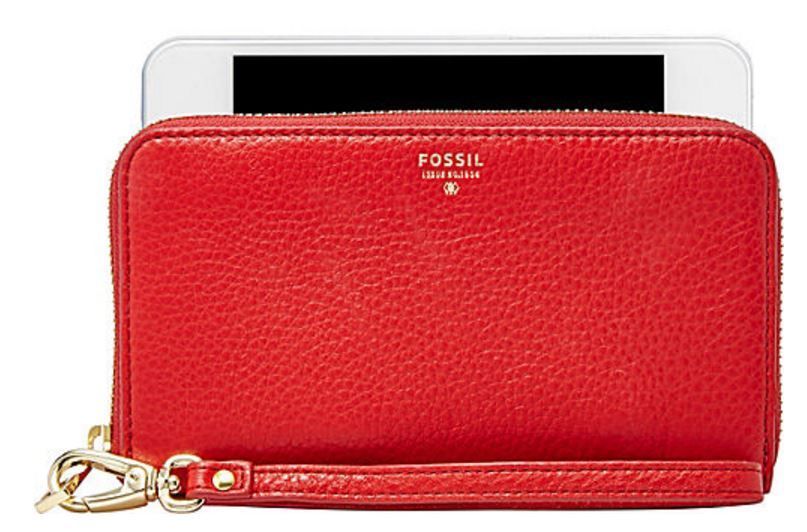 This pretty leather wallet in a gorgeous claret red offers three important features: fashionable, roomy and wristlet. Yes, yes and yes. ($44.99 on sale, Fossil)
I love the Clip+ which offers more portability with cool carabiner styling. What's even better is that it's splashproof and rugged enough for any outdoor adventure — maybe give it as a gift with a coupon for a hike for two?  ($39, Amazon)
Any audiophile will be be styling with these shiny red wireless headphones from 50 Cent's audio line, now at a very attractive price. The sound quality is great, plus they're foldable and have a memory foam ear pad for a comfy listening experience. ($55.99 on sale, Amazon)
Anker Asro E1 Portable Charger
You certainly don't want to run out of power when you're texting sweet nothings to your partner. The Anker Astro E1 lets you charge your iPhone or Android up to two times when you're on the go, and remains one of our favorite, reliable tech brands. ($19.99 on sale, Amazon)
Related: Our 5 essential portable chargers: Don't leave home without one. Or more.
We included this fun, affordable compact speaker in our Valentine's Day Gift Guide on Cool Mom Picks because it's a very decent speaker at an amazing price. Perfect for your sweetheart or even a special kid in your life. ($20)
This silicone case keeps your shiny new iPhone 6 Plus safe without adding bulk. Plus that gorgeous read shows off your commitment to the fight against global AIDS through Product (RED).  ($39, Apple Store; also available for iPhone 6, iPhone Mini 4.)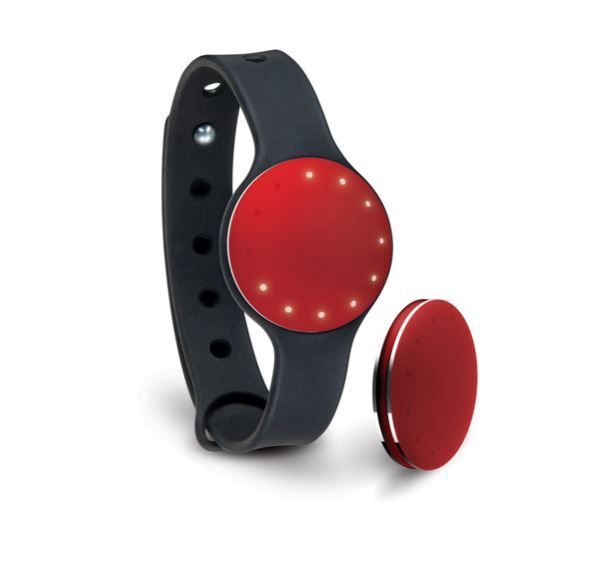 Nothing says I love you like the gift of health — or at least the ability to track health and activity levels. The Misfit Shine is a beautiful and discrete activity tracker that doesn't compromise wrist style. It might be even a sweeter gift if you present it with a gift card for an after-workout massage. From you or, you know, a pro. Your call. ($48 on sale, Amazon)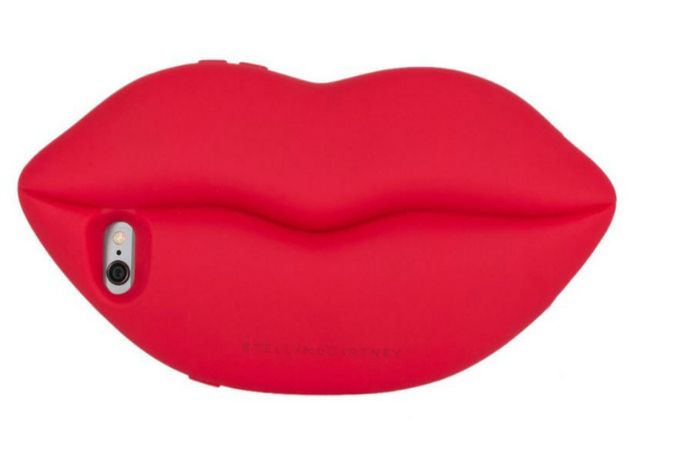 Stella McCartney Silicone Lips iPhone Case
Let the lips do the talking, literally, with this iPhone 6 case from Stella McCartney It's not for everyone, but it does have us smiling. ($75, Neiman-Marcus)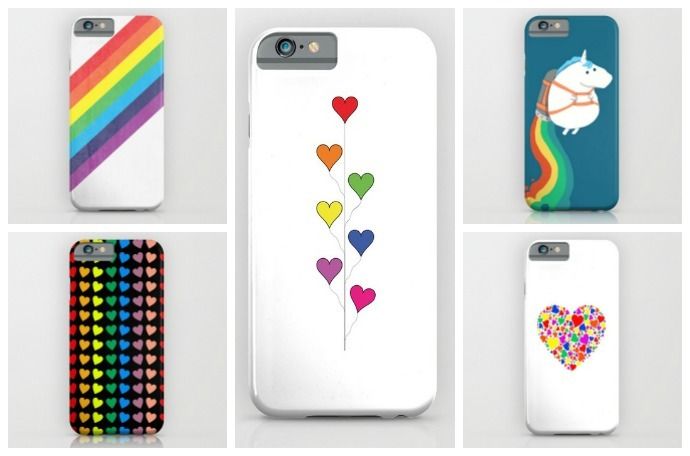 Okay, I know I said no hearts, but I'm a romantic. And on this holiday and throughout the year, I'm happy to go back to our roundup of rainbow heart phone cases, as a reminder that #LoveWins every time. (Prices vary)