As our kids get older, they're often more excited to be behind the camera than in front of it. Or, maybe it's a close tie. But we don't blame them —  with so many older kids with their own smartphones, it's easier than ever for budding shutterbugs to hone their skills for more than selfies.  But what might come natural to us (or, in some cases, not so natural), isn't necessarily intuitive to them, which is why we wanted to seek out some of the best photography tips for kids, to help them out.
So we reached out to one of our favorite professional photographers and teachers, mom of two Tracey Clark, who's the author of two photography books, a magazine columnist, and founder of  Shutter Sisters, an online community for photographers. So she's definitely the right person for the job.
(Bonus trivia: Tracey took our first ever Cool Mom Picks profile photo a mere ten years ago!)
Here, Tracey answers 5 of our top questions, creating some amazing pro photo tips for kids so they can get started or just get better. We bet they'll even help you improve your own photo game, too.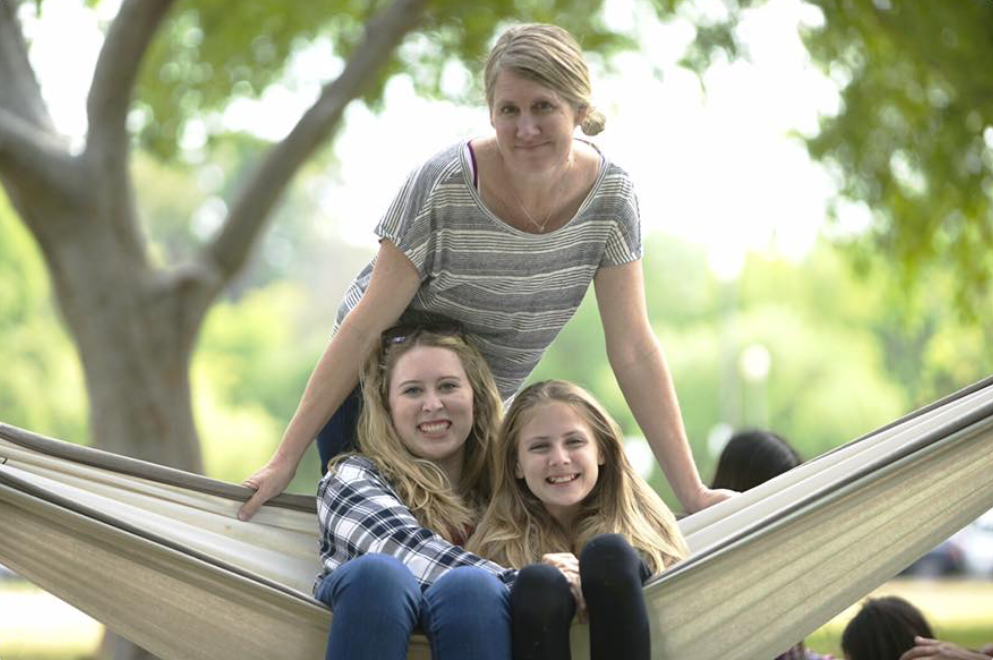 Q. What sort of camera should kids be shooting with? Is a smartphone okay, or is it worth getting them an actual camera?
Personally, I love the ease and accessibility of smartphone cameras for kids. Why not use the most convenient and creative photo tool around? That goes for kids and adults!
One of the most important (and fun) part of the photography process is editing so if your kids are using a mobile device to shoot with, be sure they have photo editing apps that are easy for kids to navigate. Most people like their pictures even more after they are edited, and kids are no exception.
As for older children, if they're showing an interest in exploring photography in a more in depth way, I'm all for kids using DSLRs (some kids also like the idea of getting back to film cameras) and think it's awesome to provide them with the tools to further that exploration too. All the major camera companies have "entry level" models that are great for budding photographers.
Related: 6 smart, easy tips for teaching young kids photography
Q: Sometimes we assume kids know photography basics like "hold still when you shoot!" What's another really simple photo tip for kids that can make a huge difference?
The first thing I teach anyone of any age about photography is to get out of "point and shoot" mode. That means any time you just stand where you are, aim the camera, and click from where you stand.
Everyone's photography is vastly improved by a simple change of position, perspective or proximity. Tell your kids to move  themselves around their subject, to shoot from unexpected angles and try to capture their subject in a new way. Kids are never shy of hitting the ground or climbing a nearby slide, so you'll find they get really into it when they're encouraged to work at getting unique angles.
Q: Any tricks for helping kids understand how to frame a photo?
I always tell people to treat their entire viewfinder as their blank canvas. Consider every part of that little rectangle when framing up a shot, and not just the subject. Even if your subject is far away, remember that anything else they see in the frame is as important to the photograph as a whole. Try to only include only those elements that help to improve the picture or tell a better story.
And if you can get closer to your subject, do it! I encourage kids to let their subjects "fill the whole frame." It also helps them learn just how close their camera can get without the shot being out of focus.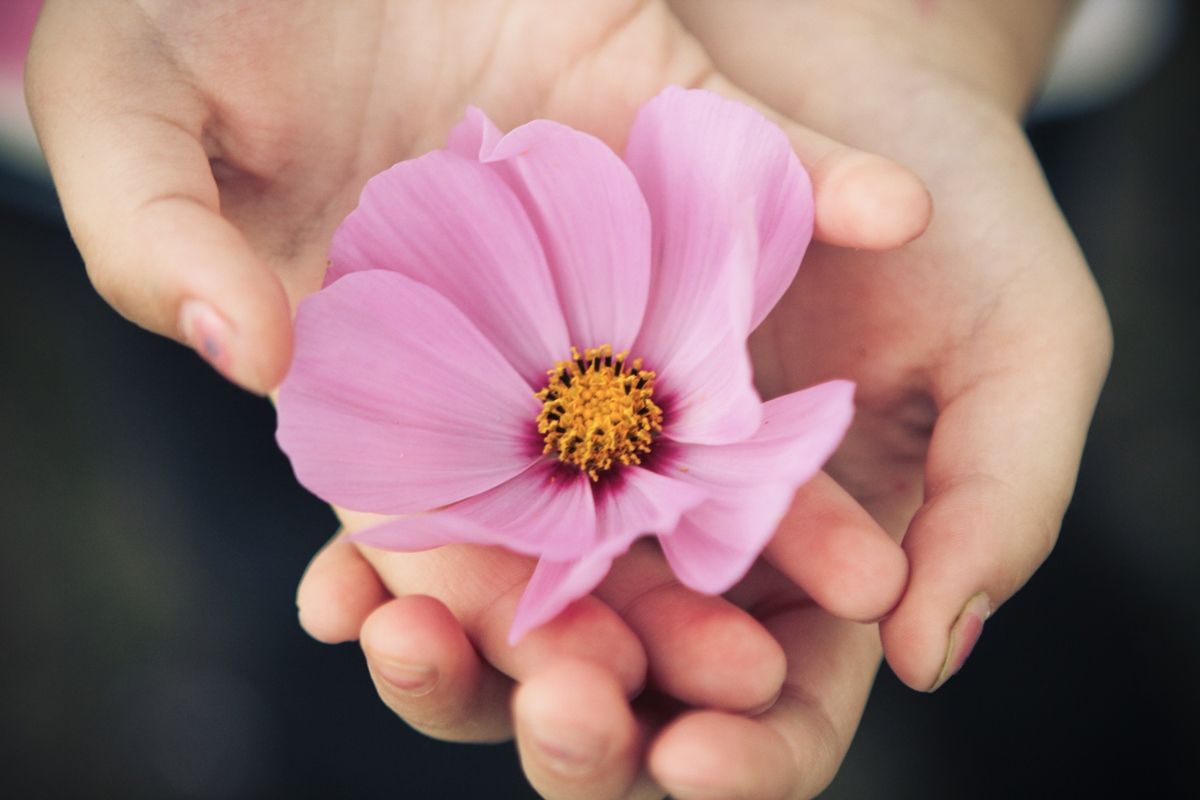 Q: 'Tis the season for outdoor photos! What time of day or kind of weather offers the best conditions for getting that awesome photo?
It's true that light will make or break a photograph — but it all depends exactly what you're shooting when it comes to which light works the best. Consider the circumstance you're shooting in and use the light to its greatest advantage. If a child is capturing a picture of, say, a favorite stuffed animal in their room, have them move it closer to a light source, like a window or even a lamp. If they're shooting a picture of a friend or sibling playing, the bright sunlight can be effective in helping them capture a moving target without blur. If they want a portrait, shade is a good way to go to help avoid shadows on faces.
Lots of this stuff just takes practice. So I tell kids to pay attention to how they're shooting and when they get a picture they like, try and remember exactly how they shot it — the location, the light, the angle, the light —  and then use that same recipe again.
Related: Best first cameras for kids: Reader Q&A
Q: Flash or no flash? Help! When do you use one, when do you turn it off?
I almost always say "no flash." Cameras now, especially those on smartphones, are incredibly effective in compensating for lower light scenarios. (And editing apps and software can help later.)
The only times I would recommend turning on the flash is when you're indoors at night and there is no natural light to let in; or if you're shooting in direct sun during the brightest part of the day and you want to brighten up shadows. Portraits kids take midday at the beach, for example, can be greatly improved with a flash on, even though that feels counterintuitive.
But to keep it simple, I just say that kids should keep the flash off.
And one last note:
Children, more than anything else, enjoy the process of creativity. Photography is no exception. Let them play, explore, discover, express themselves. Let them capture the things that matter most to them. If they're allowed to have fun with it, on their own terms, chances are they'll really begin to love taking pictures. So encourage them to edit their work, share it (on social platforms if they're old enough, or just with family and friends) and even print their favorite pictures.
There's nothing better for a child than having a picture they're proud of displayed in a tangible form offline. It elevates their photography into more of an art, and that's always a good thing.
*****
Tracey Clark is the author of Elevate the Everyday: A Photographic Guide to Picturing Motherhood, co-author of Expressive Photography: A Shutter Sisters Guide to Shooting from the Heart, columnist for Digital Photo Magazine, and founder of Shutter Sisters. Tracey lives in a sunny So Cal coastal town with her husband, two daughters, and two dogs and emphatically believes that perspective—and love—changes everything. Follow along on her daily Instagram adventures at @traceyclark or find her at TraceyClark.com.
All photos courtesy of Tracey Clark, used with permission.