I admit that I was never really a backback as a handbag kind of person, even after having kids which tends to convert a lot of people. But then I moved into this cute little town where I could walk everywhere and needed a backpack. Lucky me, I was introduced to Bartaile at the exact same time, and I instantly fell in love.
Well, they've since made some upgrades since they sent me their first model to try out, and are ready to launch their cool laptop backpack to the world. So, I'm thrilled that they've given Cool Mom Tech readers the scoop on their awesome bag before anyone else.
Don't miss the discount below!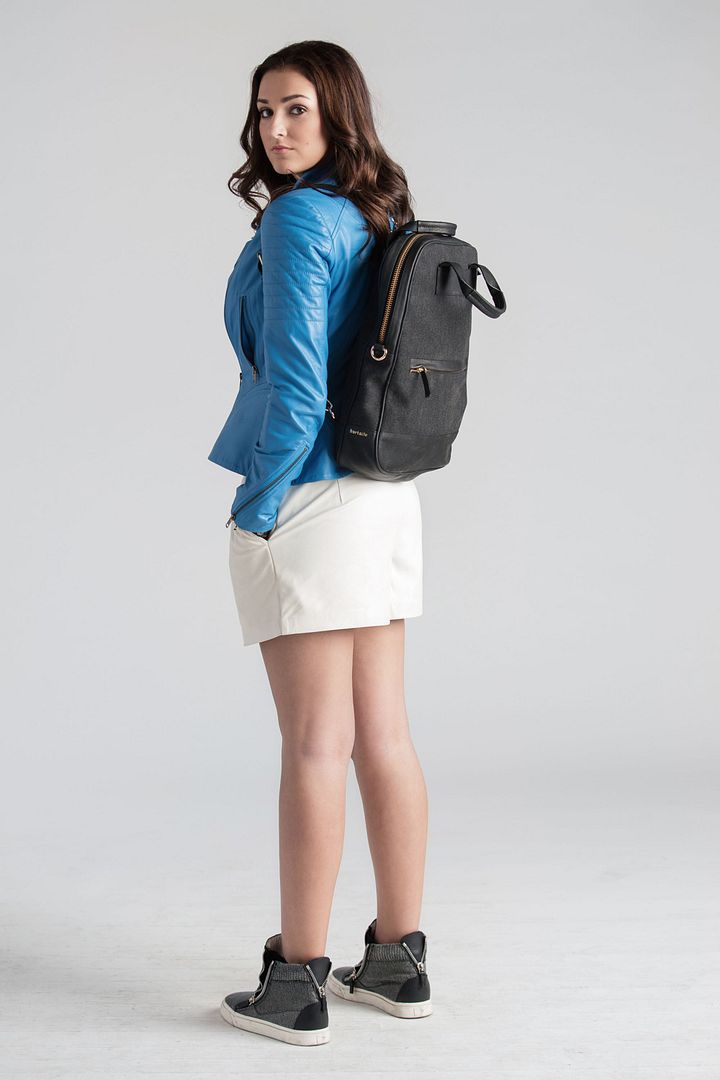 I promise that it's not just because I get so many compliments every time I am carrying my Bartaile laptop backpack, which is designed by two women who definitely know what they're doing. This backpack, which you can actually carry as a messenger or a tote too, is stylish, and fits my 13-inch MacBook Air perfectly, along with an amazing amount of other things that I probably don't need to be carrying around even though it's a super slim bag. I use it for work, for errands, and yes, even for travel. It's nice enough you could carry it as a tote bag when you're going out to dinner or date night.
Related: The perfect laptop bag for small tech and big style
It's got just enough pockets for your cell phone and important items inside, plus one on the front, and the water-repellant fabric that doesn't actually look that way, is so smart. And they've since made a few updates to the bag since I received mine, so that the slim bag holds its shape better when it's empty. And I'm jealous of the microfiber lining.
The price is on the steep side, but it's competitive with any designer backpack, though honestly, it's better looking (and more functional) than any I've seen. And hopefully they'll be restocking the color styles soon because those are so fun, though I love my grey bag for sure. You should know, their website drives me a little crazy (I'll beg them again to make it less flashy and easier to navigate), but it's totally worth it to see these backpacks. Let's just say I'm squarely in the backpack club now and very happy to be there.
Head over to Bartaile to check out their laptop backpacks. And the first 50 Cool Mom Tech readers can save $15 on their purchase with COOLMOM.