We just returned from a family vacation to Italy, and boy do I wish I had discovered the Rome2rio app before our trip. It could have saved us countless moments trying to decide the best way to get around the various sites with three kids, with the least amount of aggravation.
What I love about this app for both iOS and Android is that it quickly and neatly lists the best options from getting from "point A" to "point B". Before heading out on your trip, you can use the handy website to help plan out the routes you'd like to take. But, it's the app on your smartphone that will come in handy when you're standing, say, in front of the Colosseum and want to figure out the best way to get to the Pantheon.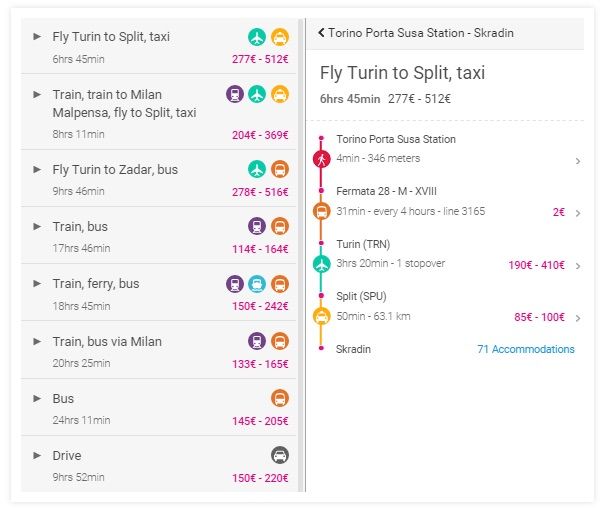 Their massive search engine provides info on air, train, ferry, mass transit, driving, and walking options, for places all over the globe, all in one place. It will also provide costs for transportation, where available, so you can see which one fits your budget.
Based on the many, many positive reviews of the app for both iOS and Android phones, the Rome2rio app is definitely one I'll be uploading to my phone for our next vacation, even if we won't be anywhere near Rome or Rio.
Download the free Rome2rio app for iOS and Android for help getting around your next vacation spot