This is a sponsored message from Allstate.
With the holiday season here and to-do lists getting longer, everyone's time is a precious commodity right now. That's where the new, free QuickTrip app from Allstate comes in. It helps you plan your day by finding the smartest, quickest routes for all your daily to-dos, so you can spend your time on things you'd rather be doing, like enjoying your family instead of sitting in traffic.
Just download the app and sign up, then simply enter your tasks for the day (grocery store, dry cleaners, dentist, soccer practice, grocery store again) along with locations and the time each task needs to be completed. Then click "Optimize Route," and the app will magically organize your schedule in the ideal order, providing the fastest routes using your phone's maps app then presenting it in a map overview.
When it's time to hit the road, just click the next item on your list for instant directions from your current location. Once you're done, mark it off the list and move on to the next task.
You can even opt to automatically sync your calendars and reminders with the QuickTrip app, so it can really help you maximize your entire day, start to finish.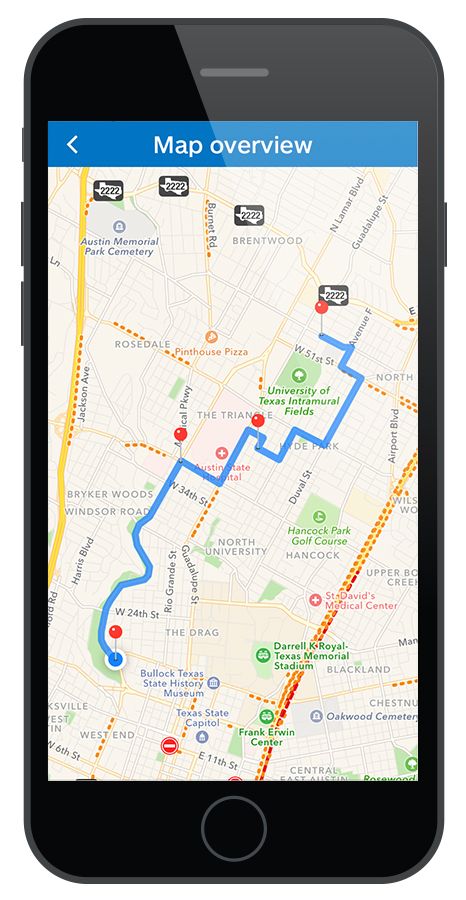 With very little effort, you can put the QuickTrip app to work for you, instead of spending time figuring out what to do and where to go each day, and when. This way, you can devote more of your precious time on the important things. Because as every busy parent knows, minutes matter.
This has been a sponsored message on behalf of Allstate. This post was written as part of the Allstate Influencer Program. As the nation's largest publicly held personal lines insurer, Allstate is dedicated not only to protecting what matters most — but to guiding people to live the Good Life, every day.