I was so thrilled to discover this resource guide from the Library of Congress that's full of a variety of primary source materials that document the U.S. Presidential Inaugurations through our country's history. It's such a fantastic wealth of information to help you talk to your kids about this important day.
You'll find information on every single President, including interesting factoids and trivia, plus images of everything from their inaugural address to photos of their procession, to newspaper clippings and lots more. That's Abraham Lincoln's actual inaugural address (below) And that's Teddy Roosevelt taking the oath (top).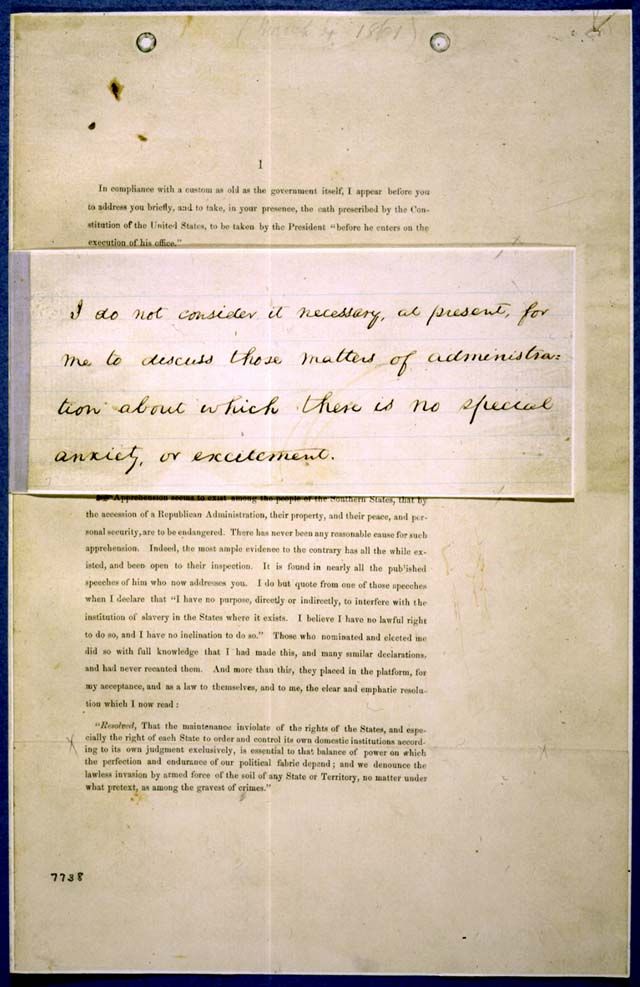 You don't even really need to be a history buff to be intrigued by all the memorabilia, all of which is available to peruse for free. And don't forget to bookmark this for future research projects. Great resources like this are hard to come by.