If you're a regular Cool Mom Tech reader, then you know we love STEM-oriented toys for children, especially if they're so fun and challenging that kids don't notice they're educational, like the new Electric Motors Catalyst box.
Unlike some of the kits and subscription boxes I've seen, this box doesn't come with an instruction booklet. Just 10 challenge cards asking kids to make "a device that can scramble an egg" or a gadget that can "draw a curvy line." How they accomplish these goals is totally up to them. Cool, right?
Related: Meet STEM Club: The new STEM gift subscription for kids from Amazon.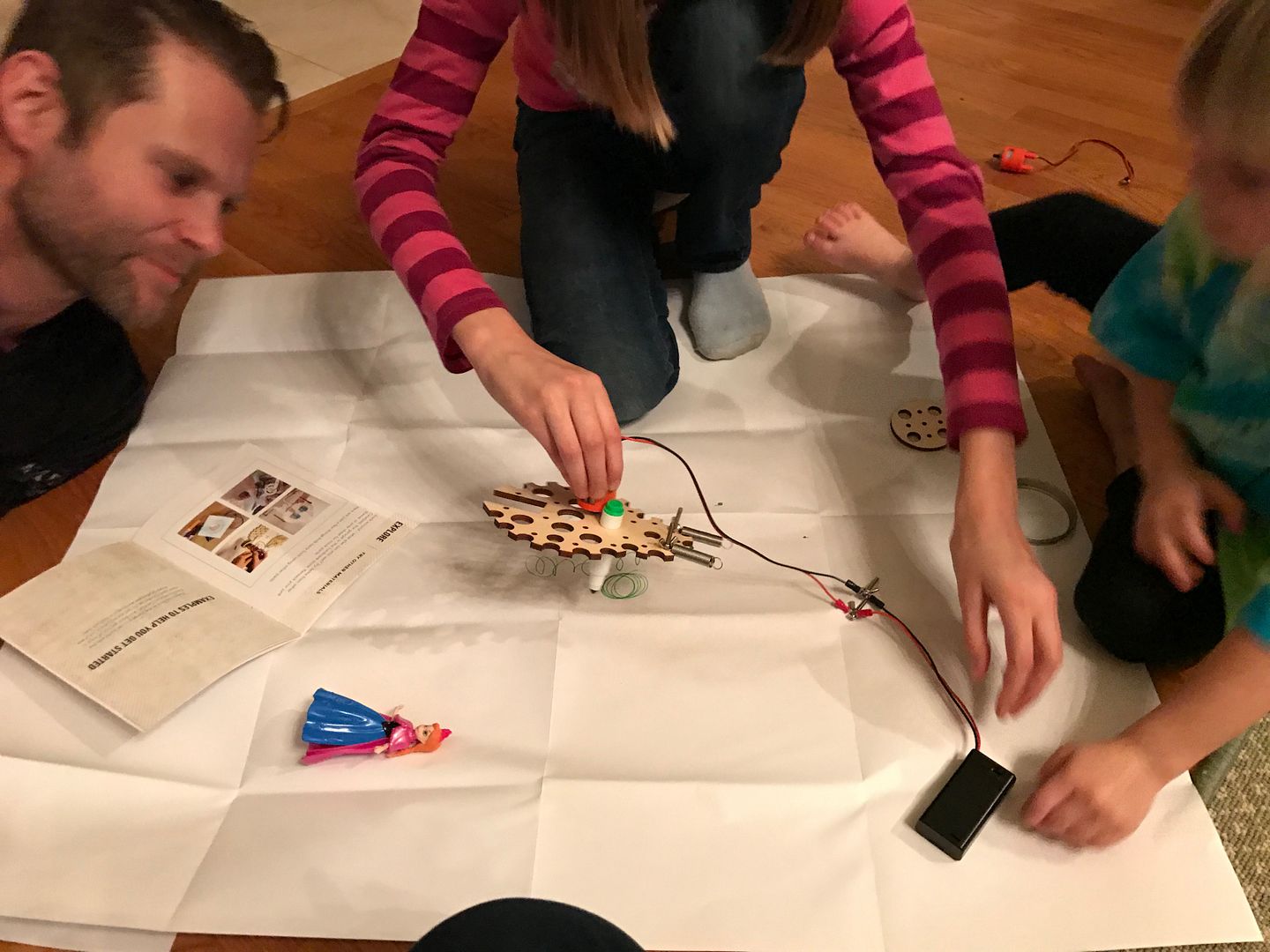 The kit comes with two electric motors, a battery pack, safety goggles, and various odds and ends that kids can employ in their creations. And if the words "motors" and "kids" so close together make you nervous (yeah, we hear you), know that the kits are designed to be safe even for smaller kids. Although when I tried the kit out with my nieces, the nerdy adults in my family were so captivated by the challenges that we had at least three "supervisors."
Related: The cool STEM gift idea for kids that teaches them how to code
The box starts with the easiest challenges first, so kids can build up to the more difficult ones. Because even though, "Make a gadget that a stuffed animal can ride on," seemed insurmountable at first, by the time my nieces finished the easier challenges, those also seemed totally in reach.
Now, if you have kids that love to follow instruction manuals (looking at you, LEGO builders), this might not necessarily be the kit for them since they have to do a lot of the imagining on their own. But hey, you never know what they would do with a bunch of pieces and a card that says "Make a new ship for Rey," so perhaps this might be worth a look.
You can order the Electric Motors Catalyst–in individual or classroom size–at Tinkering Labs. Thanks to Tinkering Labs for sending us a sample it to try out.