Just yesterday I was chatting with a couple of my mom friends at my daughter's track club about podcasts and I was surprised to discover that neither of them knew that they could easily access podcasts right on their iPhone. "Wait, they're free?" one mom asked. "When would I listen to them?" asked the other.
So, after giving them a quick tutorial on how to find podcasts on their iPhone (Yes, they're free!), and explaining to them that podcasts can be great for commutes, gym, running, making dinner, or just giving your eyeballs a screen break, I figured it would be helpful to do a quick tutorial for other parents, too.
P.S. My kids love them, and considering we've been on a screen break in my house for months now, it's been a fantastic form of entertainment, that happens to be educational too.
Related: The 13 best food podcasts for families. Or anyone who likes food.
How to find and listen to podcasts on your iPhone
1. Find the Podcasts app on your phone. Unless you removed it manually, it's automatically there on your iPhone. Those of you with older phones (iPhone 5 and earlier) or Android will need to download a podcast app, like the Apple app. Or Stitcher.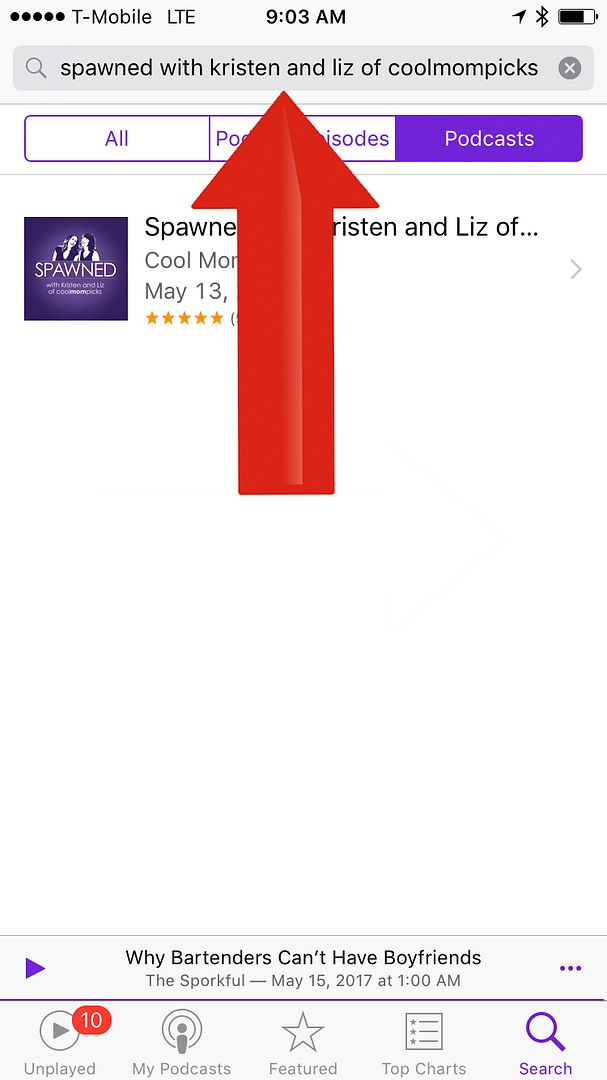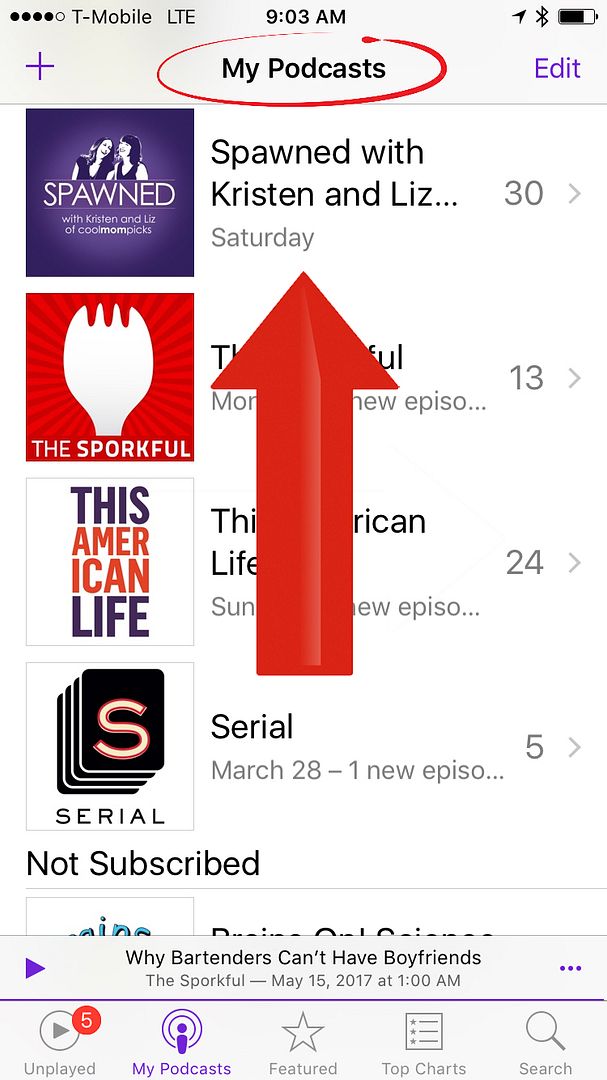 2. There are a couple of ways to find podcasts, depending on how much you know about what you're looking for.
If you know the URL, you can just use the + sign under "My Podcasts" (above) and add that way (though that's pretty tedious on mobile).
If you know the name or just want to search around by topic, use the "Search" tab. Or you can look at "Featured" and "Top Charts" to get suggestions.
3. Once you find what you're looking for, hit "Add Podcast." This way, whenever the podcasts publish to iTunes, they will pop up on your phone automatically and you never miss an episode.
4. Then, whenever you want to listen, head over to your "Unplayed" tab and click on whatever looks most compelling. And be sure to download the episode, not just listen. *Edited to add: When you download, you save yourself cellular data if you're out and about without access to WIFI, but it also helps the podcaster. Downloads is how advertisers can track listeners, and this helps keep the podcasts free for everyone.
Related: NPR's first podcast for kids: WOW in the World
That's it! You've now subscribed to a bunch of great podcasts (including Spawned with Kristen and Liz, we hope). If you're like us, we think you'll love listening to podcasts. Plus, you'll get to tell all your friends that you listen to podcasts, which makes you sound super smart and informed.
Top photo via Alice Moore on Unsplash.