When our state was put under a stay-at-home order back in the middle of March, 2020, I told my 11-year old that she should start writing in her journal every day because this was going to be a time in history that her kids and their kids after them would be hearing about in their history books. But not every kid (or parent, for that matter) is a journal-er. Thankfully, there are plenty of ways to use technology to do that documentation for you.
From simple features on your phone to free apps, even cool services, here are 5 ways to use tech to create "time capsules" with your family's stories from the pandemic. And don't worry, it's not too late to start now.
Related: Our favorite custom photo book services 
1 Second Everyday 
I downloaded the 1 Second Everyday app after I saw a few friends share their compilation videos but haven't gotten around to using it until now. The concept is pretty simple, but super cool. You shoot one second of video a day, and the app magically turns it into a video every month. It's pretty amazing what memories you can capture in such a short amount of time. Plus, if you've lived through your own parents' terribly long videos from your childhood, then you will be grateful for these quickies.
Chatbooks 
We've been longtime fans of Chatbooks, a service that makes it super easy to get real live photo books of your online photos. You simply create a collection and when you hit 60 photos, they automatically send you a book. Or, you can auto-populate right from your Facebook or Instagram page. If you're like me and aren't super awesome at organizing or printing your photos, you'll be so glad you have this service, particularly during this time.
Voice Memo
This might seem super simple, but the Voice Memo on your iPhone or similar on your Android is pretty handy. Before you go to bed, just share a couple of thoughts or feelings about the day and save it by the date. You'll definitely want to get your kids in on the mix too, because there's nothing like listening back to their little voices in a few years. Trust me.
Related: A wonderful way to preserve your family's stories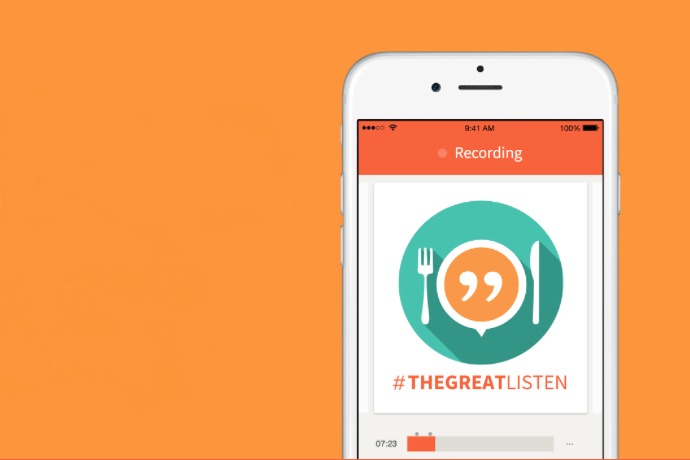 StoryCorps
If you want to up the ante on your voice recordings, try the StoryCorps app. It was created to capture family stories, and they do a fantastic job with that. You'll get all sorts of prompts, in case you need some inspiration for what to share. And it's a great way to gather sound bites from other family members too.
Instagram Journal 
You're taking all those Instagram photos of the bread or your face mask, so why not intentionally make it a journal of this time in our lives. You could use a specific hashtag to make your entries easy to find later on, in case not all your posts are pandemic related. Just make sure to write a bit  – your thoughts on that day, your feelings, what you're missing most, what you're most looking forward to – so that when you look back at the photos, you get more than just that singular image.
Photo by Markus Spiske on Unsplash