With so many gaming systems on the market, it can be tough to know which one is the best for your family. Next up in our series of buying guides we focus on handheld video gaming devices.
I know my kids aren't the only ones with some sort of gaming device on their holiday/birthday/anyday wish list, but given how many are on the market, it can be tough to figure out which on is right for you. Here are our picks for the best devices for kids; we think you'll want to check it first before heading out to the store.
NINTENDO DS
You'll find an overwhelming number of handheld Nintendo gadgets out there, in fact, my own kids have theirs glued to their palms when we're traveling. They offer a plethora of games, from Super Mario Brothers to Pokemon, and pretty much everything in between. And I love that the games work on all the units. Smart!  It's also good to know that all Nintendo DS devices can connect to each other with Wi-Fi and have a pretty long battery life. Plus, if you've got a Wii at home, they're ready to sync.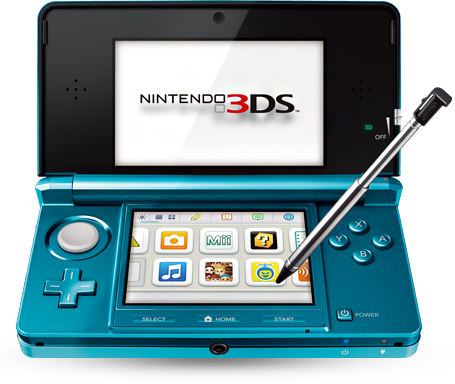 Nintendo DS Lite
If you're wondering which Nintendo system is best for you kids, we suggest starting with your ideal price point and going from there. My own kids have the Nintendo DS Lite which is the smallest and therefore least expensive system, starting around $129. And to be quite honest, they love it. If you're looking for something a little bigger, you could go with the DSi or the DSi XL which have the biggest screen. You can definitely tell the difference in size, but either is still small enough that kids can pop it in their backpacks.
Nintendo 3DS
The Nintendo 3DS (pictured above) is pretty cool if you love the idea of 3D gaming and does allow kids to toggle between 3D and 2D so their eyes won't get too tired. But if you're set on the 3D feature, I suggest looking at the newer 3DS XL, which has a much bigger screen and therefore better 3D quality. After all, why bother with a 3D system if you don't get the most out of that technology, right?  It is a slightly bigger investment with prices starting at around $199, so I'd say make sure your kid is ready for the responsibility. Read: not prone to breaking 200-dollar things.
IPOD TOUCH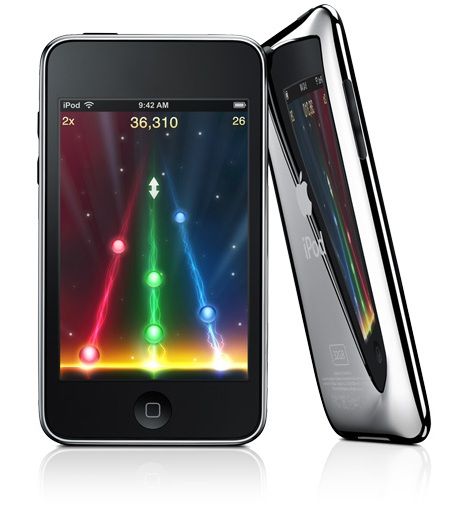 For all intents and purposes, the iPod Touch is a gaming device for a lot of kids because it allows them to play via apps. But obviously it's got more functionality than that, consider the fairly awesome camera and of course, the MP3 player, which is how the iPod started in the first place. Users can also text and basically enjoy all the function of the iPad in a smaller package, which can be really awesome–or well, kind of scary, since they've got Wi-Fi and 3G access to the Internet. You're going to have to decide if your kid can handle the responsibility, or how to set limits and enable safety functions.
The iPod Touch is a pricey gadget ($195 and up) and it's rather fragile, so we strongly suggest that this is one for older kids. A more affordable option is to get yourself an older generation iPod Touch which still pretty much does all the things that kids want it to do.
PLAYSTATION
Sony PlayStation Vita
The PlayStation Vita is a higher end handheld gaming device with a touch screen, starting at around $249.99. This is your fully-loaded device, with a 3G network, location services, and more.  If you've got big Playstation gamers at home, then it's worth looking into since you can sync up all the games you own with the handheld devices. On the down side, it's expensive! which means that you'll want to be extra careful if you've got a kid with slippery fingers or a knack for losing his messenger bag.
Sony PSP
If you're looking for a more inexpensive handheld Playstation option, the PSP and PSPGo start at around $120–but keep in mind that they won't have as many of the fancy features that you'll get with the Vita. Also, I will say that many of the game titles tend to be more mature than what's available for the Nintendo DS devices, as with all Playstation games.
Stay tuned for more of our buying guides, and make sure to check out our Tech Holiday Guide for more tech gift ideas!