We here at Cool Mom Tech are huge fans of Sonos, whose amazing wireless speaker systems are some of our all-time favorites. The awesome sound, the user-friendliness, the fantastic customer service and the gorgeous components all add up to an experience we love.
So I suppose it's no surprise that we're drooling over their latest product launch which is sure to take your music listening and now, movie watching, to a whole new level.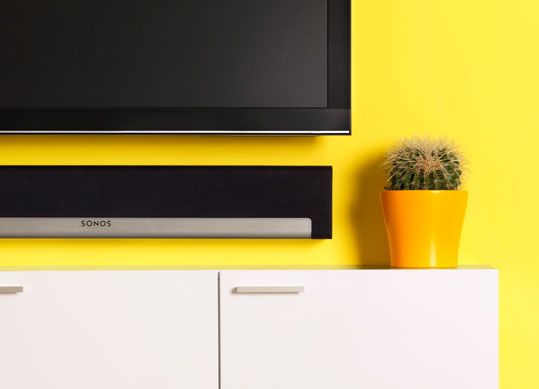 Meet the Sonos PLAYBAR, a sleek gadget that's packed with nine speakers (9!), giving the amazing sound we love so much to anything you're watching, from the perfect one-liners from Downton Abbey's Dowager Countess of Grantham to the grumpy old troll who lives under the bridge. (Yes, you parents know exactly what I'm talking about.)
But what I really love is that when you're not using your television, you can use the Sonos PLAYBAR to stream music from myriad services, like Spotify or Pandora for example, or even the music stored right on your tablet or smartphone.
And if you're worried that you'll need an IT pro to put it together, fear not. Just pop in two cords, sync up your mobile devices, and you've got a movie theater in your living room. Just add popcorn. With real butter.
For more information about the new Sonos PLAYBAR, visit their site. Pre-order now for a 3/5/13 ship date!