I'm so happy that there are so many great baby book apps available, now that my third baby is on its way. With my first kid, I was diligent about entering those adorable milestones into his baby book (yes, an actual book!) and am proud that it even has a lock of hair from his very first haircut. But we all know kids number two (and up) aren't always so lucky.
Here are some of the best digital ways for parents to keep up the entries and preserve those precious memories through their iPhones and iPads. Hold the guilt.
We have raved about this app and it certainly continues to get the thumbs up from every user we talk to. This one is worth the price, with its beautiful design super easy use, which makes journaling through sleep deprivation that much more likely to happen.
There are so many features that make it stand out, like the ability to tag different kids, events, activities (for easier searching), along with cool tidbits like being able to add the weather to your entries and export your entries to a PDF.
COST: Normally, DayOne is $4.99, but for a very limited time, it's free for the App Store's 5th birthday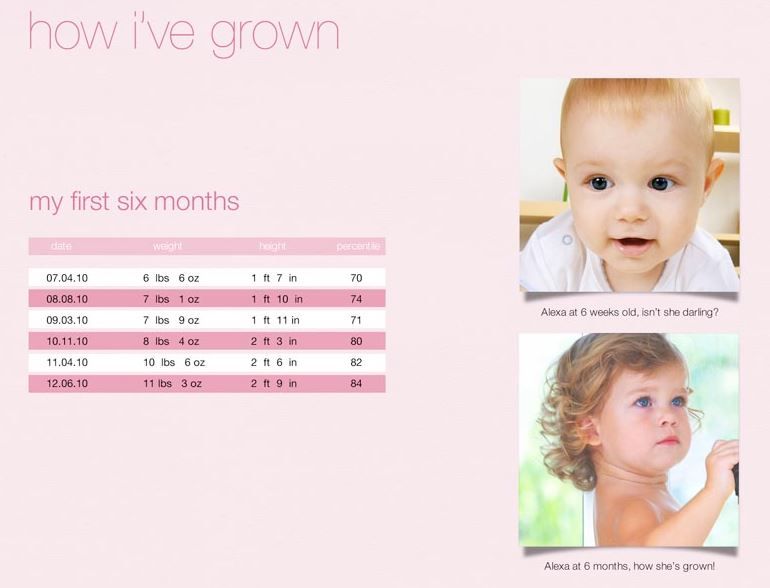 Story of You App
When we first covered this app earlier this year , we liked features like the built-in templates (also shown at very top) and fields that you had to simply fill in to have an album created for you digitally. There were a couple quirks in the interface that made it a little more cumbersome to use, and we're happy to report they'e been smoothed out with updated versions, making this a solid baby book app.
In addition to standard features like being able to integrate photos and videos, the templates offer much more than just picture layouts. They offer cute things like the ability to enter in growth stats, first words, special milestones and more. That's a nice touch that offers something different to the baby book than just pictures and text. And another big update to the Story of You app is the ability to print books from the app, which wasn't available when we first looked at it.
COST: Free for iOS, in-app purchases available for additional templates and options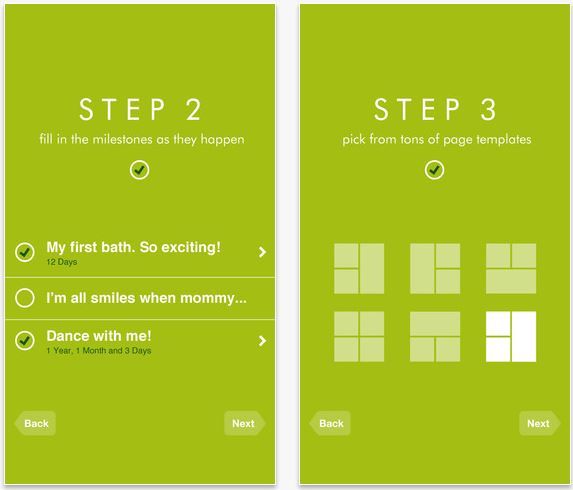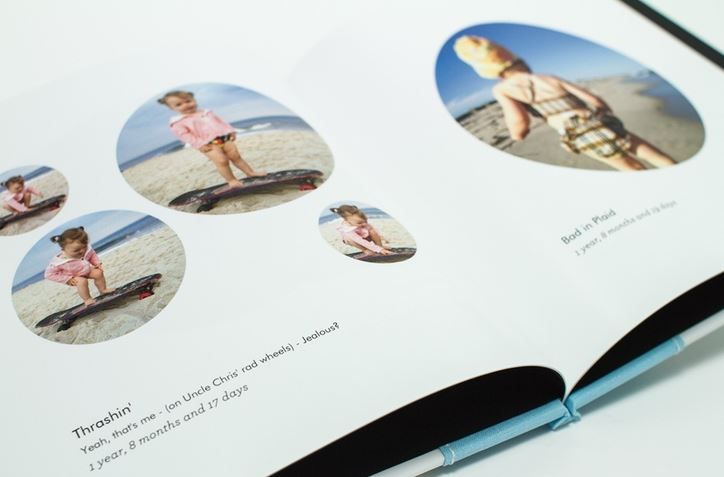 BabyBook App
This intuitive baby book app (can you tell from the name?) offers a stylishly minimalist way to pull together a book. As you can see by the interface, it's really easy to select milestones from a huge number like "First Bath," "First Doctor's Visit," or "This is our dog." You then select an image layout and the app does the work for you to input the photos and text into a beautiful layout.
In addition to its ease-of-use, the best part about this app is that you can also directly print full baby books that you design, right from the app. Just know that while the app is free to download and comes with a good variety for getting started, there are multiple in-app purchases required for additional image layouts, milestones and other options you might want.
COST: Free for iOS, baby book pricing starts at $47.99 for 20 pages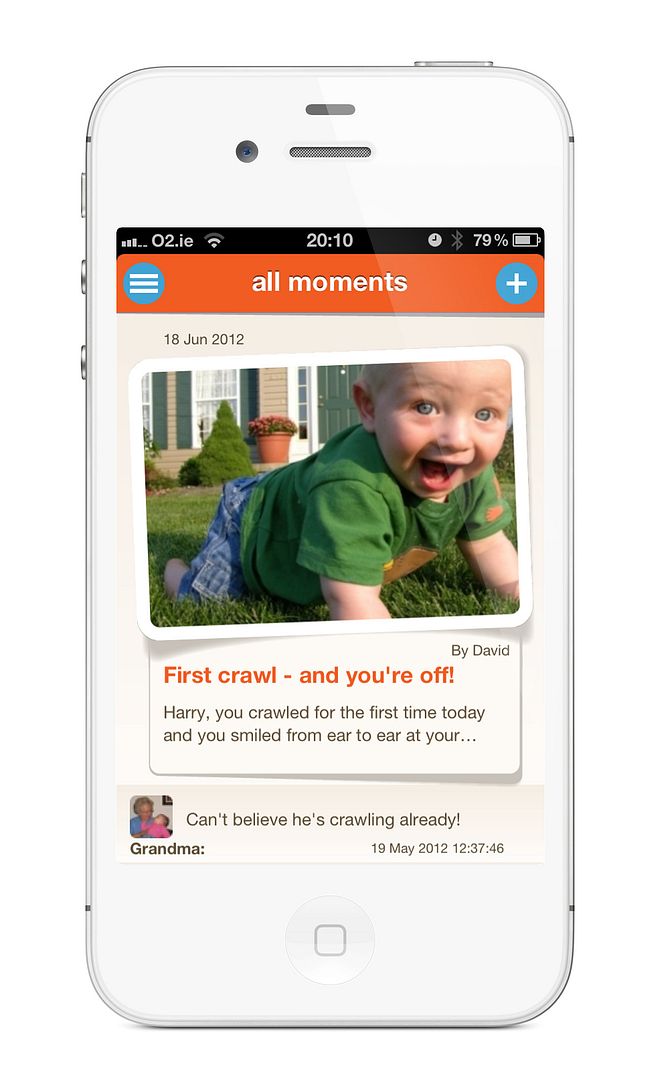 Tweekaboo
This is more of a journaling and memory-keeping app that logs an ongoing timeline of events and milestones. Upon signing up for Twekaboo, you can invite your partner (or other caregiver) to be a co-contributor, making sure that both parties are inputting those special moments. You can include photos and videos directly into the timeline and keep a log of "Moments" that you can scroll through and see chronologically. You can even compile all the moments into a baby journal or family scrapbook to organize by event, like a first birthday party.
What makes Tweekaboo different is that you can create a private network of family and close friends who are privy to all your timeline updates and can see and comment on the fun developments your baby is making.
COST: Free for iOS
memorEbook
Similar in concept to Tweekaboo, memorEbook also lets you preserve memories digitally. The layout and navigation of this app is a little more confusing than otheres, and while I prefer how intuitive Tweekaboo is, I do appreciate that memorEbook also lets you add more than photos and videos, by including voice memos and web links to the entries–say if your kid is in the local paper. The voice memo is a great touch, especially when you want to convey an emotion that's harder to do so in writing. Or you just want to capture those adorable early sounds and words.
And this app also allows you to share your memories with family and friends (up to 50) who can contribute by adding their own set of memories. That's nice because then you have a chronological layout of various family member memories, which could include adorable moments you miss while baby is with grandma and grandpa.
COST: Free for iOS
If you planto keep documeting and sharing beyond the baby book stage, also look into some of the smart, closed network photo and memory sharing services that are subscription-based, like Origami (multi-platform), and Wee-Web (online and iOS app),