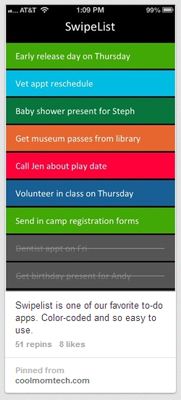 Obsessed with Pinterest as we are? Follow us! Then check out our five most popular pins from this week.
1. Keep these awesome educational channels for kids on YouTube bookmarked to help your kids get ready for back to school.
2. Here's a simple, free way to keep track of your kids' chores.
3. The coolest back-to-school shirt for your geeky girl.
4. Show your to-do list who's boss with this fantastic app.
5. One of the best children's reading apps for iPad we've seen. And it's free!