Our latest post in our Holiday Tech Gifts 2013 Guide is a fun one! We love looking for affordable little stocking stuffers to make our lives more fun, more interesting, or just a little more silly. Here are some of our very favorite geeky stocking stuffers all under $15.
Nintendo 1-Up Mushroom Hat ($7.95, H&M)
In toddler and youth sizes, make sure you warn your kids that they don't actually give them an extra life. They still have to wear their seat belts and eat two bites of chicken before they can have dessert.
Coloud Pop Headphones ($14.99, Target)
In 9 cool colors, they're affordable enough to get one for every audiophile in the family.
Screen-Cleaning Towelettes ($6, JCrew)
While there are plenty of ways to clean your screen,  we wouldn't mind carrying around these in a fancy handbag. Perfect way to get that Galaxy S4 spic and span before pulling it out at dinner when you promised you wouldn't.
Touch Torch ($12.99 on sale, Restoration Hardware)
At just 4″ tall, what a handy little LED  flashlight for stashing in a handbag or just on your night table. You can even activate it as a (teeny) lantern.
Gameboy Ring ($15, Bite Size Miniatures)
Sadly, it doesn't actually work. Although those Tetris blocks would be really hard to see.
Snow White's Revenge iPhone Decal ($11, vinylville)
Available for iPhones, iPads and laptops, the truth is, the way she's holding that apple nefariously it might be even more ironic on an Android device.
Captain America Men's Socks ($12.99, Target)
The wings. It's all about the wings.
Narwhal mousepad ($15, Shana Logic)
We're the official lobbyists for narwhals as the new hedgehogs which are the new foxes which are the new owls.
sponsor: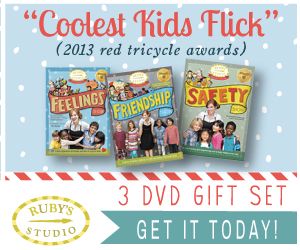 Belkin Car Charger ($14.99 on sale, Target)
Sometimes stocking stuffers can be more useful than silly. This is one of those–but it's pretty too.
Star Wars Mints ($5.99+ at Think Geek)
Chocolate santas? Eh, been there. Instead try these Star Wars Mints which make your breath minty fresh should you be anticipating heavy breathing during the Han and Leia scenes.
Cloud USB Hub ($12, Kikkerland)
Kikkerland is like ground zero for awesome stocking stuffers of all kinds–we recently shared lots of stocking stuffers under $10 there. We also love this Cloud USB hub which offers 4 ports for charging. Not in the cloud, either
Dr. Who TARDIS Zipper Pouch ($10, The Purple Hedgehog)
For storing all your miscellaneous time travel accessories.
Bunny Audio Splitter ($11, Kikkerland)
We've seen lots of audio splitters but none as cute as this bunny. It not only lets you split music with your sweetie (or between the kids in the back seat, but doubles as a cord wrap with only mild bondage allusions.
Ghirardeli Chocolate Gaming Dice ($7.99, Think Geek)
A set of 6 dice, not for actual gaming. Don't fight over the d20; they all taste delicious, and you don't want a Cleric to have to step in and break up any Christmas morning arguments.
Jelly Camera Phone Filters ($8 on sale, Photojojo)
Compatible with nearly any Android or i device with a camera, these three little lenses make smart phone photography so much more fun. Just know it requires a stick-on ring, so you can't use them with a case on.
Grumpy Cat Calendar ($14.99, Think Geek)
For the social media meme-obsessed, we love this calendar featuring everyone's favorite grumpy cat. To make things more interesting, place bets Christmas morning as to whether anyone will know who it is by Next December.