Let's talk about juice. Both in the edible and technical senses. In our house, we are either spilling it (in liquid form) or out of it (in battery form). Both problems tend to affect the mobile phones in the house too — which is why I was so excited to get my hands on the Sony Xperia Z1S phone which promises to take care of both issues.
The new Xperia Z1S is an Android phone with a large 5 inch screen, 32 GB of internal storage, and a nice 20 megapixel camera. But the big parent-friendly selling points are that it is waterproof and dirt proof ( juice proof too!) with a massive battery life.
As for the durability, Sony claims it's waterproof for up to 30 minutes in 4.5 feet of water. That's even past the shallow end of the pool. Or uh, your toilet. Dirt, sand, and grime are not an issue either as they can simply be rinsed off for a quick cleaning.
(Full disclosure: I couldn't bring myself to dunk my Z1S in water myself, but am told the waterproof capabilities are the real deal.)
Another parent-friendly feature is that the battery holds its charge for a very long time. You get about 15 hours of talk time and 600 hours of standby time on a single charge. Compare that with just 10 hours of talk time on an iPhone 5S connected to 3G–although the other big waterproof Android, the Samsung Galaxy S4 Active, similarly has reports of nearly 17 hours of talk time. Still, your child's all day soccer tournament has no power over the Sony Xperia.
The feel of the Xperia Z1S is nice and the large display is very helpful for the diminishing eyesight that comes with each birthday I have. If you like smaller form factor mobile phones, this is probably not be your phone, but large screen and Android lovers will find it to be a nice addition to the lineup. I also really like the features of the camera even though, at times, it seems a little slow to focus. The "Background Defocus" feature is a favorite, allowing you to blur the background of your photos giving you simulated "bokeh" that you normally only achieve in-camera with a DSLR.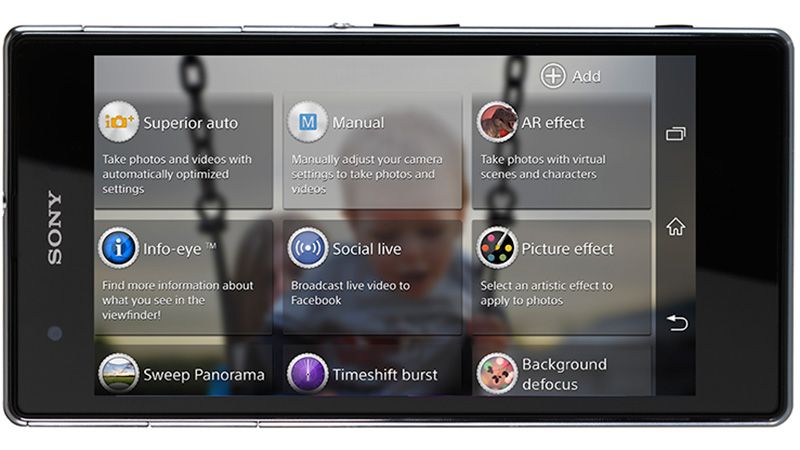 Another nice benefit is that it is available through T-Mobile with the no contract model. So you can either pay $600 up front, or $25 a month for 24 months–which is actually a better deal if you consider inflation.
While there are certainly waterproof phone cases that can protect your current device, I think the Sony Xperia Z1S, with its water and dirt-proof features, great battery life, feature filled camera app, and flexible, no-contract model make it a  solid Android phone that is worth consideration. Whether you've got a beach bum in the house, or just a juice spiller like I do.
Check out the the Sony Xperia Z1S at your local T-Mobile store. There is no contract required. Thanks to Sony for providing a phone to CMT for review.