Riddle me this, Miss Drew: what looks like a book and feels like a book but is actually thousands of books? Oh… you already solved it by reading the title. Well, you'll never guess how pretty this handmade e-Reader cover is on the inside.
I love real books, and I love e-books, and I especially love finding ways to bring them together. For example, my iPad mini case is handmade by bookbinders, which feels and looks delicious. But if you're even more old-school than that, you might enjoy the feel of an actual book wrapped around your e-Reader, as in these beautiful gadget covers hand-crafted by Chick-Lit Designs on Etsy.
They're eReader covers that look like books–because they are books.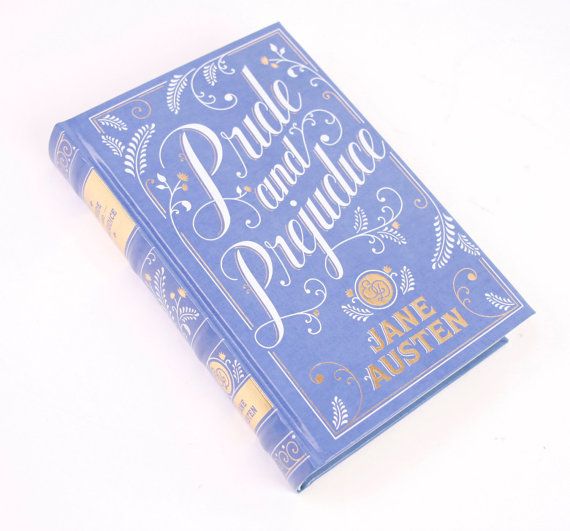 Whether you're into the gilt-covered classics (my particular favorites) or prefer kids' books, old books, or non-fiction, Chick-Lit Designs has tons of options for Nook, Kindle, and iPad Mini, often with customization option.
It's also a great way to hide your favorite romance behind the facade of Pride and Prejudice. Not because I'm ashamed to read (and write) romance, but because my seven-year old keeps trying to sneak a peek of what's inside that paperback about seducing a duke.
Find eReader covers that look like books at Chick-Lit Designs on Etsy.