I have to say that I have mastered the art of a good selfie, as you might be able to tell from my Instagram feed, but I'm getting especially good at taking a selfie with kids. Because let's be honest, it's the only way I'll actually make it in most photos with them.
Here are my photography tips for taking the best selfie with kids who can be squirmy, are likely smaller than you, and not quite the same as the friends you might be used to posing with.
1. Shoot from above. Pretty much the only people that look great shot from below are children. It's probably the least flattering angle for adults ever. (Hi, chins!) So if want a selfie where you look great–because your kids always look cute–hold the camera above you and look up at it. A slight angle can be flattering, while a more dramatic angle can add some fun to the pic.
2. Snuggle in close. You probably know this from any other selfies you take, but especially if you have more than one kid in the photo with you, as I always do, it's okay to practically pile on top of each other so you don't cut faces in half.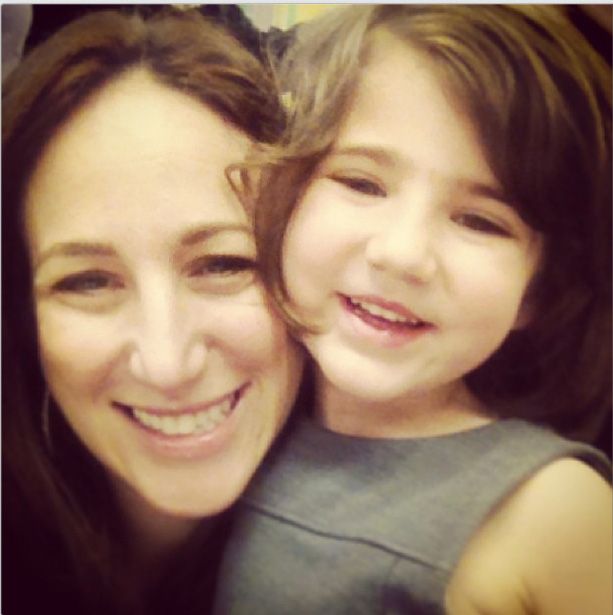 3. Pay attention to your arm. It's called a "selfie" not an "armie" (ha, see what I did there), so be sure that when you're looking at yourself in the screen, your arm can't be seen, which can be easily avoided by getting nice and close to the camera (like our Editor Liz and her daughter, above). The CamMe app really helps eliminate unwelcome arms popping into selfies, or you can check out this post on 4 cell phone shutter release that make selfies easy.
(Also, Liz wants to tell you that she hates that that photo isn't sharp. It was taken with her old iPhone 4; you'll find the iPhone 5S is far improved in that department.)
4. Find good light. Generally speaking, outdoor light is the best to shoot in, but that shouldn't stop you from capturing a terrific moment indoors. A well-lit room is really all you need, with as much natural light coming in through windows as possible. If you have the opportunity to move toward the window, do it. Totally worth it.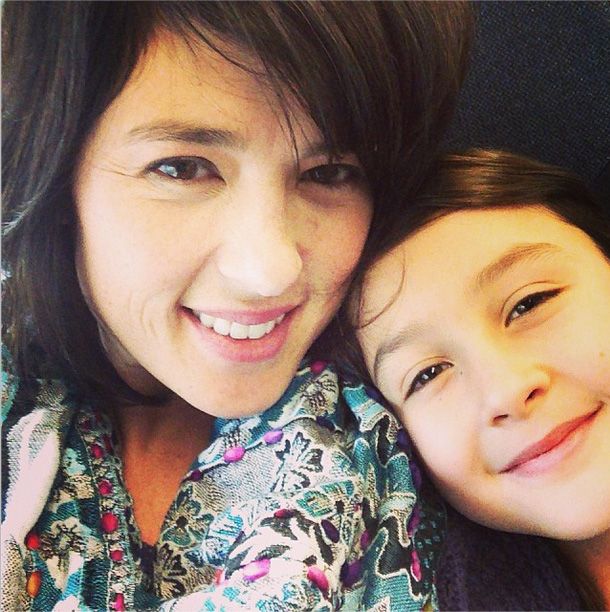 5. Check your background. Before you start snapping, check to see what's behind you. A quick scan can save the selfie with an overflowing laundry basket–or some random person photobomb. The closer you can get to the camera, the less chance you'll have of having unwelcome guests (both live and inanimate) in your photo.
6. Take lots of photos at once! It always cracks me up when people just take a single photo at a time because hey, digital photos are free, so keep clicking. You can look later without ruining the moment. If you have a burst mode on your camera, you can enable that, which takes multiple photos at once without having to keep clicking the shutter release button.
If the end result happens to be blurry, chances are you'll find a couple in your series that aren't. And hey, even the blurry ones can be fun, capturing the authentic energy of kids who can't always stay still for the camera.
7. HDR is your friend.  If you've wondered what HDR means on your smartphone camera, it stands for High Dynamic Range. In simple terms, it can make your photos look really awesome because it will take a series of three and then combine to give you the best light to dark ratio. The only issue is that you have to be completely still; HDR with active photos will make them look worse, not better. Which means they're ideal for selfies–provided your kids can sit tight.
8. Imperfect can be perfect. My favorite selfies with my kids are when they're making faces, refusing to do what I ask them to do, or just plain being silly. Look, these are selfies, not professional shots for your holiday cards. Though here's one last tip: a totally spontaneous selfie like the one at top could be great on a card, don't you think?
For cool photo apps and gadgets for taking the best selfies, check our archives. 
[photos ©  @ThatKristenAgain and @Mom101 on Instagram, all rights reserved]