We've been closely following the anticipated updates to the iPhone, and today we learned about them in detail with Apple's launch, as expected, of the brand new iPhone 5C, iPhone 5S, and iOS 7. (Whoo!)
Here's the scoop on what's new, what these gadgets can do for you, the truly amazing new security features, and whether it makes sense to upgrade or not.
iPhone 5S
The size and shape of the iPhone 5S hasn't changed from the iPhone 5, but the colors sure have. It's now offered in silver, gold, and space grey, and they all look gorgeous.
But the really cool changes involve the processor speed, motion sensor, camera, and new phone security.
Speed: With the new A7 processor, the iPhone 5S is the first 64-bit mobile phone. That means it's got the same computing power as a desktop computer, which is pretty amazing. Not only will basic apps like email and social media respond much more quickly, gaming apps will run (and look) like they do on a desktop. Wow.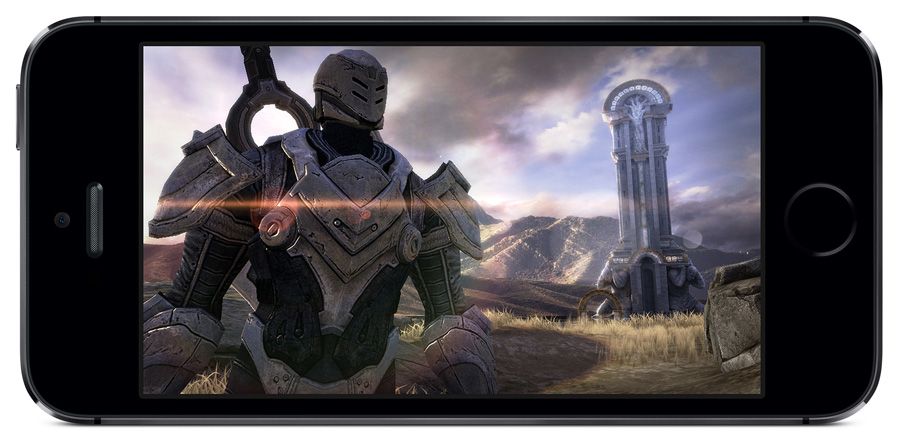 In short, even current iPhone 5 users will see an incredible improvement in speed with the iPhone 5S, which may be a huge reason to upgrade.
Motion Sensor: Apple has added an M7 co-processor that monitors, measures, and aggregates motion data. In people terms, that means health and fitness apps are going to be amazing. Apple has already collaborated with Nike to create Nike+ Move, and we'll be curious to see how this feature plays out with other fitness tracking gadgets and apps.
Camera: We absolutely love the convenience of taking photos with our phones, so we were especially interested in this aspect of the new iPhone 5.
The aperture is larger and the pixels are bigger for better quality prints. And they've added features like auto image stability, burst mode, and a true-tone flash, intended to help flash pictures look more natural. Of course how good the flash is remains to be seen; we're pretty impressed by the sample shots that Apple has shared–but not necessarily impressed enough to start using the flash regularly. We'll withhold judgement until we've tried it ourselves at our kids' school plays, in the auditorium with no windows.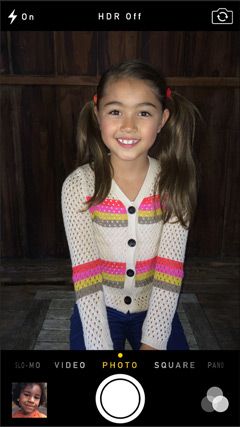 Of course if you use an app like Camera+ that offers similar features, these improvements may not be as compelling. Or maybe they'll just give you one more option to compete with all those other photo apps.
Security: Security is a big thing for everyone in the digital age, but we think none more so than parents. Well, sometimes advance Apple rumors are true: The iPhone 5S does in fact have a new home button, and yes, there's a fingerprint sensor built into it.
Whoa.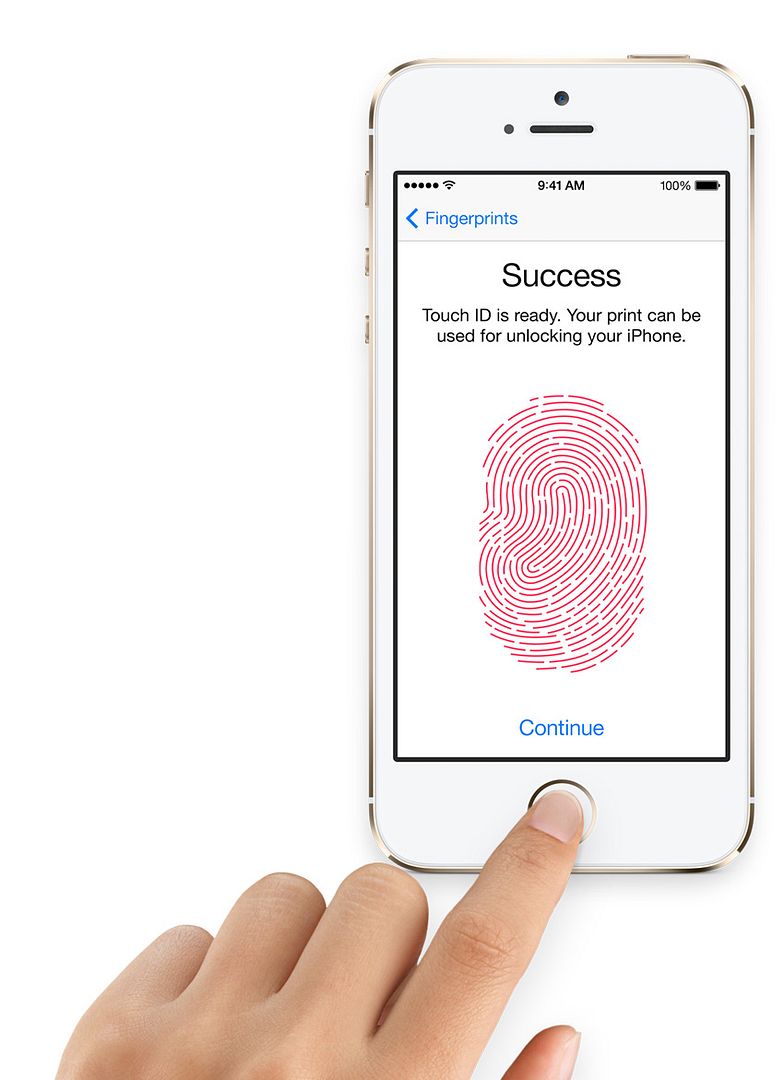 That means no more swiping, and no more passwords for purchases. Touch ID replaces both the optional passcode and the iTunes password for purchasing apps, movies, and music. Fingerprint data is stored deep within the A7 chip, not on Apple's servers.
The iPhone 5S can evidently "learn" multiple fingerprints, if you want to give other members of your family access, but we actually think keeping it to just our own could be a smart way to keep our kids off our phones–or at least using them only with our explicit permission. Plus it could help eliminate all those pesky in-app purchases that we're never keen on.
iPhone 5C
Whether you think the C stands for cute, cheap, or cool, the iPhone 5C looks like a smart way for Apple to expand their market to the younger set. Especially because it will be [corrected] just $99 with contract, more in line with what Android phones have always done to lure in first-time mobile phone owners.
Colors: Taking a cue from colorful devices like the iPod Nano, the iPhone 5C comes in an array of pastel colors, with a polycarbonate body and coordinating custom cases. The wallpaper and buttons match the case body which is a nice touch. Now the colors may not quite be our style, but hey, we don't think we're the audience; these are definitely meant to appeal to younger users.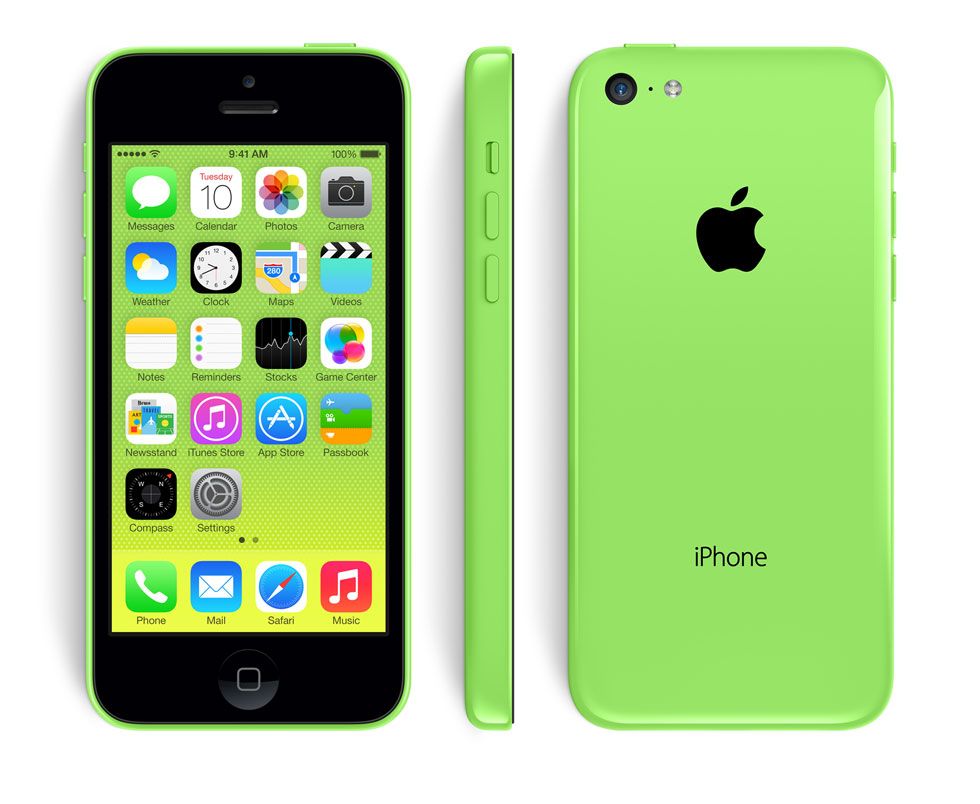 Function: The screen size of the iPhone 5C hasn't changed from the original 5, and the A6 processor is the same one as well. But the battery is larger, and the camera and FaceTime apps are improved–not surprisingly. We hear kids are big on cameras and video chats. (Ahem.)
iOS 7
So the new iOS 7 operating system may be the news we're getting the most questions about and here are just a few of the important bits:
This is a major redesign with a new interface (look for pretty new icons with rounded corners) and a lot of functionality changes. It's coming out September 18, and will be compatible with your existing iPhones 4, 4S and 5. So no need to panic there.
We especially like the look of the redesign, with new organizational options for photos and shared streams–super helpful for parents who've got thousands of photos on our phones. The idea of notifications on the lock screen (also streamlined and redesigned) is pretty handy. And with a Control Center that now lets you control everything from the main screen–more like what Windows has done for ages–that could be a huge improvement. You can even control brightness settings without exiting the app you're in, and I'm happy about that.
It is nice to see that poor maligned Siri is getting a makeover. It will start pulling information from new sources, like Wikipedia and social media feeds, and the new notification sounds are pretty fun too, making it probably more useful than before. And we can expect improvements to Safari, which is smart considering the Chrome app for iOS has been slaughtering it, in our opinions.
Finally, iTunes Radio launches with iOS 7, which is not a big surprise either. Still, we'd like to try it the iOS 7 ourselves to dig deeper and see what's really helpful. Rest assured we'll be back with more info from our own use, and not just what Apple is sharing with us.
The Cost
The iPhone 5S will be available on September 20, priced at $199 for 16GB, $299 for 32GB, and $399 for 64GB (each with a two-year contract).
The iPhone 5C will be available on September 20, priced at $99 for 16GB and $199 for 32GB (also with a two-year contract).
The iPhone 4S will be free with contract.
But…what about the iPhone5?
Well, here's the thing. The iPhone 5 will no longer be sold at all. Which is so typical for Apple. No word on what the support implications will be, but we assume the same as the 4 and 4S. The real question will be whether developers start dumping all their energy into iOS 7 compatibility, which might force your hand into upgrading sooner than later.
Hey, at least the lightning connector remains the same.
As for those of you still holding onto your iPhone 4? (And that includes quite a few of us at Cool Mom Tech.) We'd say this is the right time to get to the next level. If nothing else, do it for that awesome camera. –Julie
What do you think about the new products? Will you be upgrading?