We have covered cloud-based storage in the past like standbys Dropbox and Google Drive, which are today's easiest way to access important documents and photos from your mobile devices. But Microsoft software users (um, everyone?) can now benefit from Office 365 Personal, a new service that lets you share those same documents, photos and files directly from your PC to your mobile device (Android, iOS, Windows) without having to use a third-party service.
This is a subscription-based service costing $6.99 a month, and if you're tied to your computer and mobile device like I am, it may be worth paying the monthly fee to have insta-access to important files and data and your 80 million photos wherever you are.
And if you tend to bring your work home with you like I do, I love that I can finish editing a document or a presentation on the iPad from the comforts of my bed using Word for iPad, Excel for iPad and PowerPoint for iPad without wrangling my big laptop.
Now the one thing about Office 365 Personal is, as the name would suggest, that it's personal; it allows for one installation on one main computer plus one on any tablet or smartphone, so it's really more of an individual package than something meant for families. That may a downside if you're into sharing everything with spouses or other family members. However if you're the budget minder in the family and want to quickly update the "Kids' Activities" line item after you've paid for yet another summer camp, it's nice that you can do it while you're out and about before you forget to log it into the kitchen computer. It's also great if you've got an at-home business, and your personal info really is personal.
We also think an annual subscription subscription (you get a discount if you buy a year at once) can be a nice gift for a kid heading off to college, with the hopes she'll get organized right off the bat and start good habits early. Wishful thinking?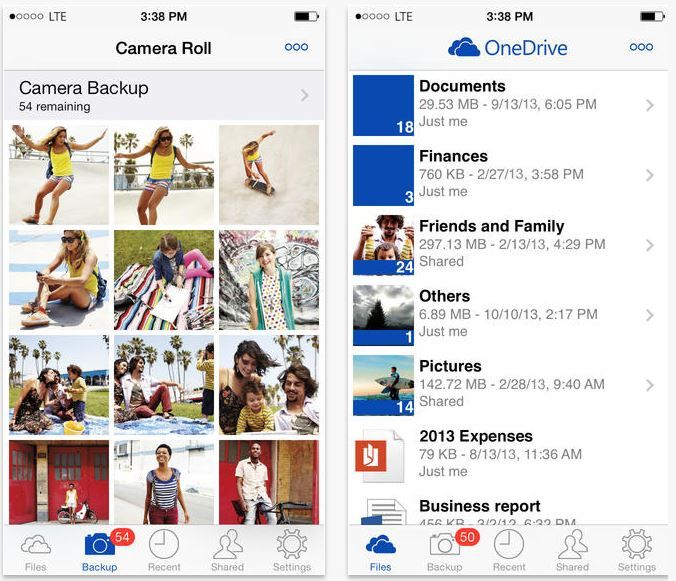 Office 365 Personal also offers 20 GB of storage (free services typically offer 5 GB), giving you tons of space for those old photos and videos on your PC you don't really know what to do with. The OneDrive app is the control center for everything stored in that folder, so it's nice to have a photo back-up option. In fact we always recommend you backup photos and important docs in three places: Your computer, an external hard drive and some kind of cloud storage.
Another reason to consider it are a few other benefits with your subscription like 60 free Skype minutes a month (with a few restrictions), free upgrades for the whole Office suite of apps, and free tech support–which may be the best part of all. And knowing Microsoft, they'll keep tossing in more benefits to up the incentive for subscribing.
If like me the majority of your day is spent either on a PC or mobile device, it's nice to have an option that gives you the same information on each, anytime, anyplace. It's an insta-world we're living in, isn't it.
Office 365 Personal is available for $6.99/month and allows one installation on a computer and one on a mobile device. Additional installations are available through other Office 365 packages.