This? Oh, nothing. It's just the Livescribe 3 Smartpen. You know, quite possibly the greatest pen that has ever penned. Seriously. This cool tool is part gadget, part accessory, part productivity app, and now my new best friend, which is saying something because I'm an admitted pen snob. You've got to come sleek, smooth and sexy if you want to rest in my hands, pens. And the Livescribe is all of that and so much more.
Please see update below
No wonder we highly recommend it as a perfect Father's Day or grad gift.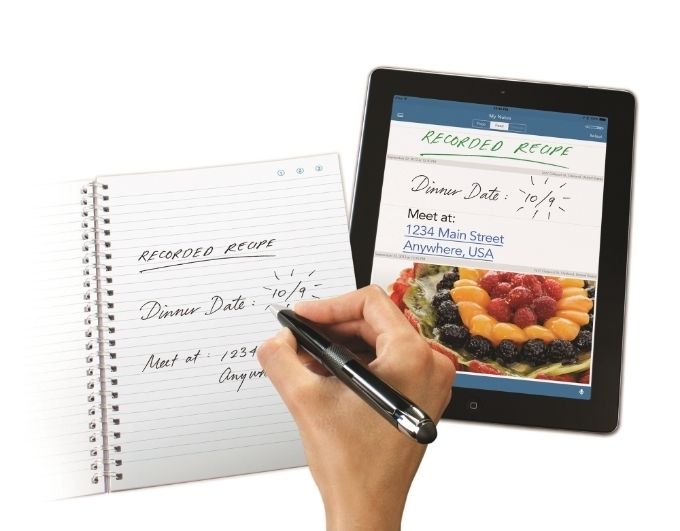 The Livescribe 3  pairs with your iPhone or iPad via Bluetooth and digitizes your handwritten notes in both block letters and script, as well as sketches and diagrams. As in, it turns them into emails, calendar reminders, tasks, addresses, and contacts, all with the tap of your smartpen. Well, that and the free Livescribe+ companion app , which is like command central in this whole operation. It even logs entries in your fave note-taking and personal organization apps, like Evernote and OneNote. I did say that this pen was way cool, right?
One thing to note here (yes to puns): You'll need to use their own special Livescribe notebook which is a special dot paper containing the controls for your smartpen, though the first 50 pager-comes with the pen. And yes, I did say the paper has controls on it. Wow.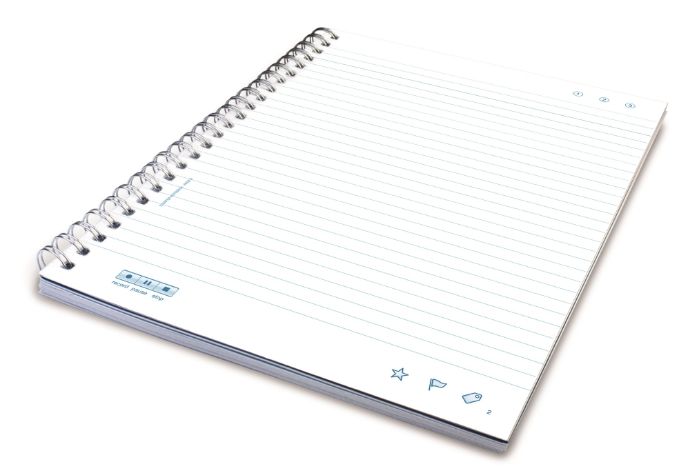 Another cool feature of the Livescribe 3 is, like their original Livescribe Echo Smartpen, the ability to record audio notes as you're writing. Example: You dictate some notes into the phone about what to wear for a rare date night on Friday, while jotting down a few notes about the location. The smartpen will sync the audio and written notes, and you'll be able to see and hear the info all at once on your iPhone or iPad. So when you see a scribble that says "blue" and can't remember what you were referring to, the audio sync will jar your memory.
Plus, no more "now, where did I put that piece of paper with the address?" moments, ever. This is the part where Josh Groban sings Hallelujah.
The Livescribe 3 Smartpen is compatible with i-devices running iOS7 or newer. It's available now at Livescribe online, as well as plenty of retailers for $149.95.  Thanks to Livescribe for providing CMT with a pen for review.
Update: If you can believe it, this pen just got even better now that it supports the iPad note-taking app, Noteshelf. Now, using the updated version of the popular productivity app, your Livescribe 3 notes, sketches and pen strokes will show up in real-time. .
The Noteshelf app is available on iTunes for $5.99.