Since the introduction of the Apple Watch last week, there's been rumblings about whether that gadget could replace fitness trackers like the FitBit Flex and Jawbone UP. But even though I've yet to get my hands on Apple's entry into the wearable tech market, after using the Garmin Forerunner 15 through a few running races and a half Ironman distance triathlon this summer — and all the training that went into them — I think it'll be tough to beat this combination fitness tracker and GPS sport watch that doesn't look too bad on my wrist, thank you very much.
We lauded the Garmin Forerunner 10 as one of our best tech fitness gifts nearly two years ago, and I can personally vouch for its awesomeness. But after putting the Forerunner 15 through the paces (lots and lots of them) I have a new favorite. Here's why you may want to consider this GPS sport watch over a standard fitness tracker or even the Apple Watch.
GPS tracking, no phone required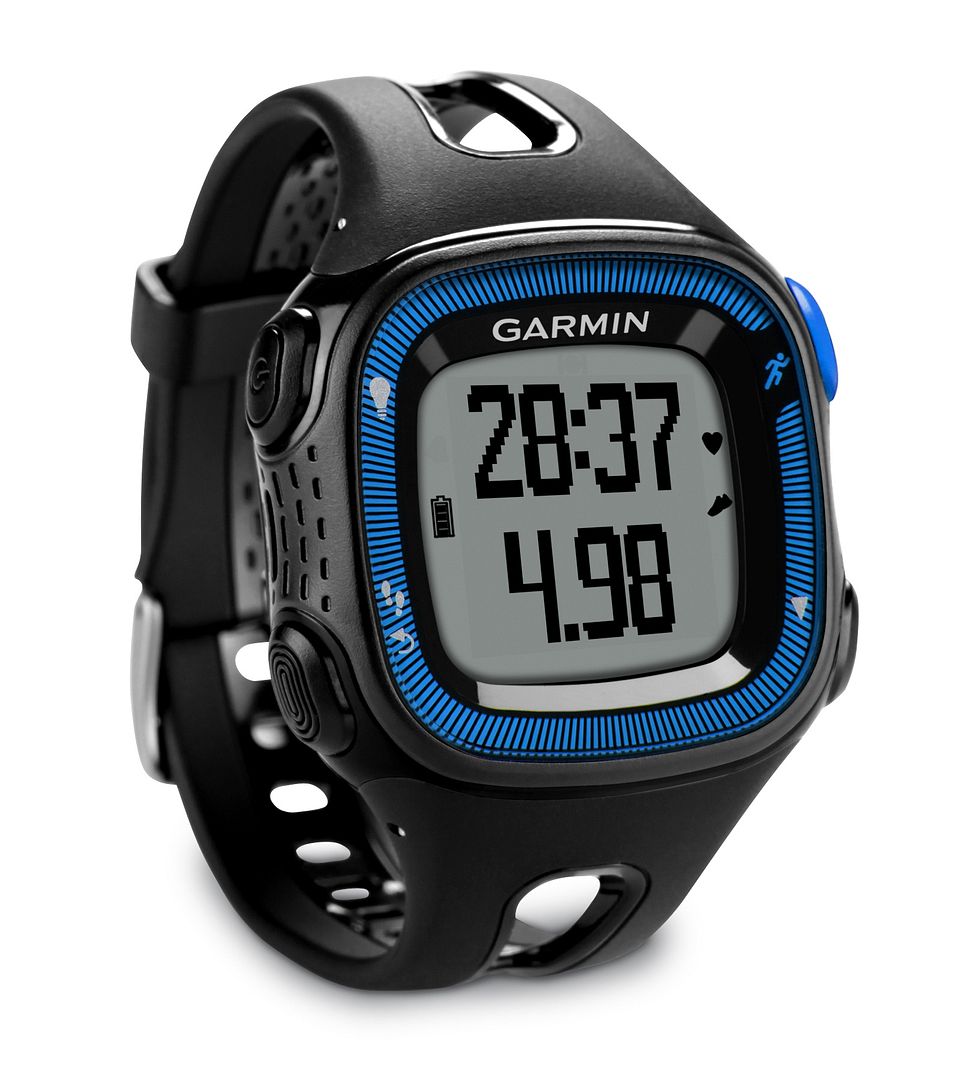 While the Apple Watch boasts GPS tracking for your workouts, the watch itself isn't GPS-enabled. The Garmin Forerunner 15 has GPS built in — just connect and go. No need to worry about draining your phone battery with GPS running in the background. (Because you do know the Apple Watch requires your iPhone for GPS tracking, right?)
GPS allows you to accurately track distance and pace, and compare your performance between workouts. Sure, you can go out and walk or run or bike for an hour and call it a day, but if you'd like to see how much you've improved over time (and where you might still need some work), GPS tracking is an essential tool.
Step tracking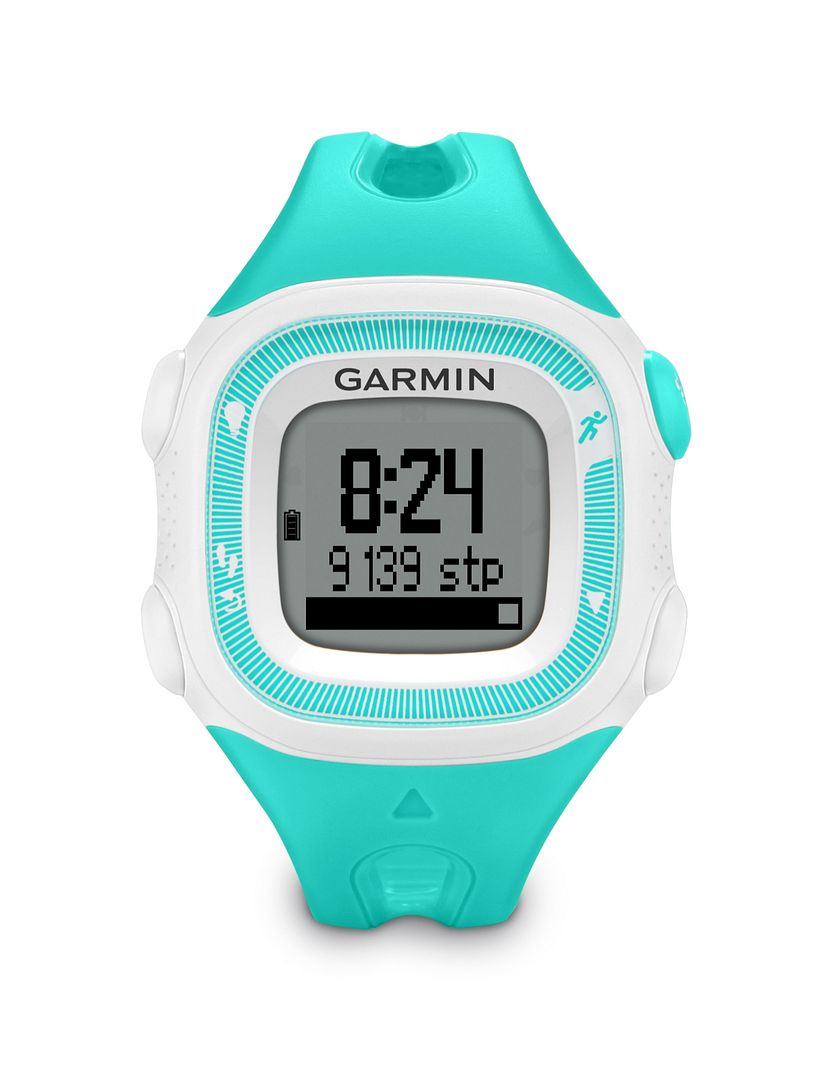 Taking a cue from the fitness trackers, the Forerunner 15 incorporates step tracking too. Like the Garmin vívofit, it displays the number of steps taken in real time on the display, plus there's an idle alert when you've been sitting for a while.
But because the Forerunner 15 is GPS-enabled, there's no need to add another gadget to your wrist when working out. The Forerunner 15 moves seamlessly between tracking everyday activity and tracking workouts, which is something the vívofit, FitBit, and Jawbone UP just can't do. For you fitness buffs, this might just help you avoid having to purchase two separate bands: one to track your everyday activity and another to track your actual workout or training routines.
Battery life
While GPS can drain your battery, so can Bluetooth syncing, which is why the FitBit and Jawbone UP need to be charged frequently. The Forerunner 15 displays steps taken right there on the watch, no syncing required. That helps give it up to five weeks of battery life in activity tracking mode. Yes, five weeks. Amazing!
And even with GPS tracking on, the Forerunner 15 has up to 8 hours of battery life. That means I could run the GPS on my Forerunner 15 during my entire half Ironman triathlon and still have some juice left over. Seriously impressive.
Looks + durability
I do love the looks of my Jawbone UP, which comes in a pretty array of colors, and the gorgeous designer accessories now available for the FitBit Flex. You're just not going to get that "fashion accessory" look with this particular watch. But what the Forerunner 15 might lack in style points, it's got a durability and water resistance that the standard fitness trackers just don't have. My Forerunner 10 has survived hundreds of hours of workouts with me, and it's still going strong on my daughter's wrist now. I expect my Forerunner 15 will do the same.
Price
The Garmin Forerunner 15 is $169.99. Yes, it's more than both the FitBit Flex ($99.95) and Jawbone UP24 ($149.99), but I think the GPS integration, extended battery life, and great durability are well worth the extra bucks.
Bottom line: If you want to take your workouts up a notch and get greater insight into how far and how fast you're doing, the Garmin Forerunner 15 is a smart, affordable, and downright cute choice among GPS sport watches.
Purchase the Garmin Forerunner 15 at Garmin.com.