When the original Star Walk app launched a couple of years ago, it was an instant hit with us, even with the $5 price tag. Yes, kind of hefty for 2012 but totally worth it, especially for those of us who possessed that excitement and wonder about space, the planets and all those brilliant constellations. Now the super cool, interactive astronomy guide is back with a 2.0 version, and — believe it or not — it's even better than the prequel.
Star Walk 2 (iOS and UPDATED now for Android) still offers the augmented reality view of the stars up above. And it's still as easy as to use as a point-and-shoot camera. Just aim your tablet or phone to the night skies and your screen turns into a stargazer's paradise, with a clear, detailed, realtime view of the constellations way up there in the final frontier — with labels, so you know what you're seeing. It's so crystal, so brilliant, so 3D, you'll want to reach up and touch one of the beautiful celestial bodies.
A new, cool feature, Time Machine, allows you rewind and fast-forward the clock and see what the skies in your location looked like last night, two decades ago, or in the four years from now, all with the simple slide of a the dial.  The whole interface of the upgraded app is next-level with its simple, clean design and vibrant display.
If you're all about the now-now, the SkyLive option lets you know exactly when the Sun set tonight, the current Moon phase and all the live planetary data you could ever need. More than an education in astronomy, Star Walk 2 is also dazzling entertainment. I almost didn't put the thing down, but then my arm got tired … so there's that.
I really like that you can customize how deep space you want to go with this app. You can opt for full NASA nerd and buy the In-Apps in order to check out deep space objects, satellites, and additional content on dwarf planets, comets, and asteroids. Or  it could be scaled down enough to keep young astronomers utterly fascinated.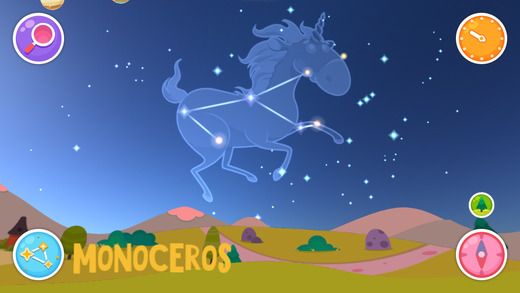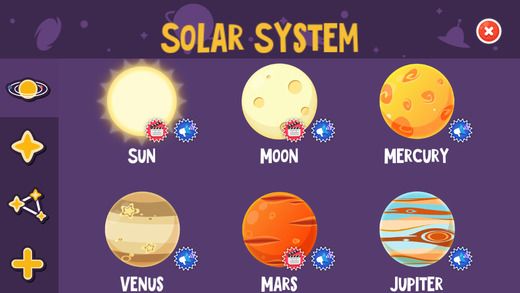 For the youngsters, another option is downloading the recently updated Star Walk Kids app. It's like the original app only redesigned specifically for kids, with quick-hit animated flicks, simple controls, and no in-app purchases or third party ads.
If space is your game, Star Walk — the sequel or kids' version — is the name you can trust to take you on a fantastic journey: to the moon and back.
Star Walk 2 app for iOS is available on iTunes or Google Play for $2.99. The in-app purchases range in price from $0.99 to $1.99.
The Star Walk Kids app is available on iTunes or Google Play for $2.99.