It's no secret that kids love farms and animals, and at this time of year many families are making trips to experience hayrides, apple picking and pumpkin carving. But if a drive out to the country isn't in the cards, the new kid-focused Jump See Farm app (iOS and Android for Kindle Fire) makes a visit to the farm as simple as some screen time.
In the spirit of the Sesame Street educational content we all grew up loving, app makers Jump See Wow have created this lighthearted and super educational virtual tour of a working farm. Kids will sit and listen (at least mine did) as they learn about bees, sheep, chickens, cows, pigs, tractors, making cheese, jarring honey and more–the only thing missing here, at least for my kids, are the allergies.
The app consists mostly of short documentary style videos about farm life all produced with a great homespun vibe. In these mini docs you get simple explanations of how bees make honey, how pigs dig their wallows, what farmers do with their tractors and more fun farm facts about real life on the farm. The content is perfectly executed for kids while the menu pages allow little moments of interaction with the animation.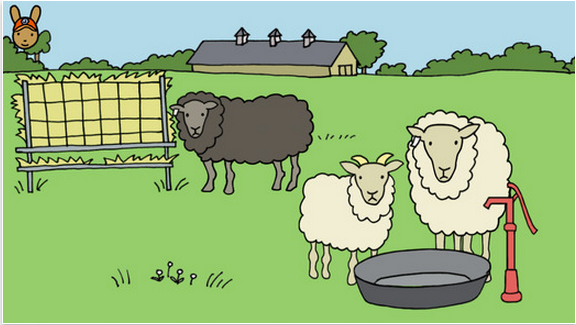 The easy to navigate landing pages feature the kinds of charming illustrations you might recognize through other other Jump see Wow apps. Add in some upbeat, friendly background music, the whole vibe is really does feel like great educational TV, only on your iPad or Kindle Fire.
The free, lite version of the app lets you learn just about the sheep and pigs but I'd recommend going for the full app at $2.99 to unlock the other sections. That may sound a little pricy for a preschool app, but after witnessing how my own kiddo continues to be enthralled by the content–even spouting back some nifty facts–I'd happily pay it again.
Download the Jump See Farm app for iOS for $2.99 on iTunes or Jump See Farm for Kindle Fire at Amazon.