While I'm pretty cautious about my kids' use of social media, I love encouraging them to take pictures and hone their photography skills, whether we're on some exotic family vacation or just hanging out around the house. Of course kids naturally gravitate to all the fun filters and photo editing tools of apps like Aviary, but I'm happy to have found Typic Kids, a cool photo editing app made just for them.
While most photo apps for kids are not so hot in the design department, you'll notice right away that the Typic Kids developers have a really nice visual sense, from the fun filters, backgrounds, and typefaces to even the stickers. Now obviously the effects are geared toward kids–you probably won't be adding dinosaurs to your own family photos–but your younger ones will love them.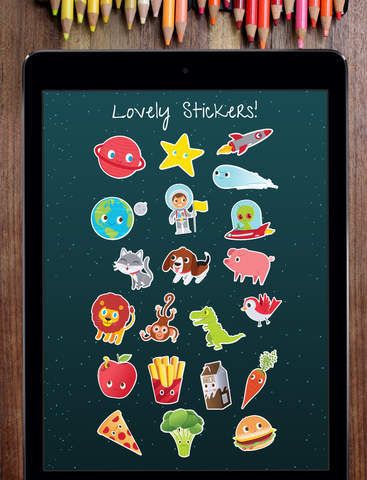 My kids think it's hilarious to add speech bubbles to pictures of themselves and put words in each other's mouths, and to add stickers to give our vacation photos a silly touch — like an alien in the sky in a shot of them on the beach, or a pig perched on the roof of our car. It's really fun watching them get creative.
One complaint though, is that when you finish editing a photo, the app invites you to share it with the world via email, Facebook, Twitter, or Instagram. Typic Kids cautions "Parents Only!" and requires you to solve a math problem before sharing, but we're talking six-year-old level math problems. Next thing you know, your first-grader will fill your Instagram feed with their "creativity." So this app is definitely one that requires some supervision or a strong caution only to save it to the photo roll.
Even so, I'd definitely recommend Typic Kids as a fun app for kids. Hey, you might find you've got a budding photographer or graphic designer in the family.
Download Typic Kids photo editing app on iTunes for $1.99.