We've featured no shortage of portable chargers here on Cool Mom Tech, in fact, we probably have a couple in our bags right now, but I think the new Vince Camuto portable chargers are definitely the most stylish ones we've seen.
If you're like me, a portable charger has become as essential to your everyday life as your smartphone, but they can often be so clunky, and yes, I'll say it, ugly. But that is not that case at all with these gorgeous options. The vintage floral and the polkadots are by far my favorites, but hey, I'm a sucker for gold too, all of which will give you up to two full charges on your iOS or Android smartphone.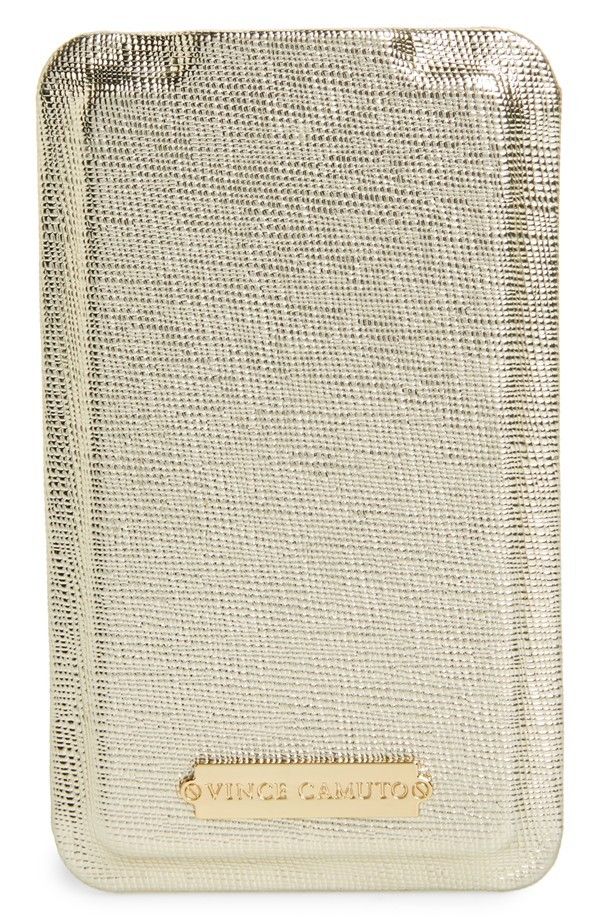 And look, even if you're not having battery drain issues, a portable charger is handy to have because unless you're using your smartphone as just an actual phone, then there's a good chance you're burning through the battery enough that you'll be glad you can just pop more juice right out of your bag rather than search around for an outlet.
You can purchase the Vince Camuto portable chargers at Nordstrom. CMP is a rstyle affiliate.