The trend of online doctor visit apps is definitely reaching critical mass as people learn it's a great way to get professional advice and even subscriptions without the hassle of making appointments or schlepping out the door. And now we're starting to see them drill down to give you access specialties, like the new Doctor on Demand app, which includes board-certified lactation consultants.
Becoming a mom for the first time brings with it a whole host of new skills you have to learn, and at the top of my list for most frustrating was breastfeeding. My trips to meet with a lactation consultant were so worth it, but they were exhausting when I was functioning on very little sleep to start with, so what I would have given for this app, allowing me to schedule a video consult with an UpSpring lactation expert online, all without having to pack up the baby to go to an appointment.
Related: The best apps for parents of the year: Editors' Best
Of course the Doctor on Demand app allows you to have live visits with all kinds of doctors or therapists from your phone or tablet. While I think I'd still probably want to visit a doctor in person if my kid (or me) needed a real evaluation and diagnosis, I think the ability to visit with a lactation consultant from home is a perfect use of this technology.
Plus, it can be a much-needed boost for moms who really want to keep nursing, but need an extra help to keep going. (We're rooting for you!)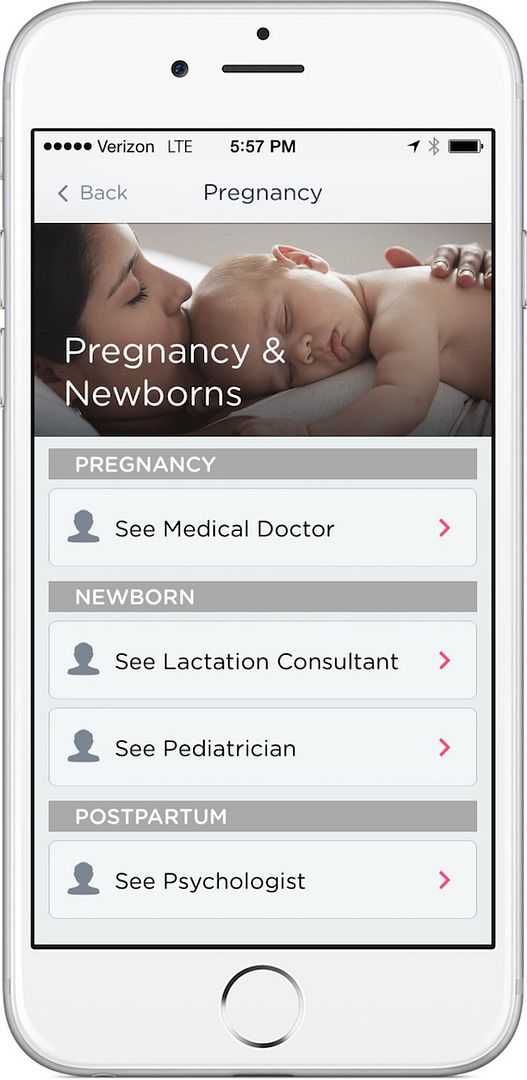 As for cost, a 25-minute session is $40, and some insurance plans will reimburse you for the fee — be sure to check with yours though because, yeah. You know. But even if it's not reimbursable, that $40 is totally worth it when you're exhausted, possibly in pain, and struggling with breastfeeding.
I think my favorite feature is that you're able to choose the consultant you want to chat with when you schedule the call, so if you find one you love you can keep going back to her. Because if there's one thing you want when you're talking about your boobs, it's someone you feel comfortable with.
Download the Doctor on Demand app for your iOS or Android device. Then schedule a live lactation consulting session without having to put on real clothes or pack up a diaper bag. Because you deserve a break.