It's Earth Day 2015, and this is always the time we stop and think of ways that we can save energy — and money — in our everyday lives. One of the trends we're really starting to see blow up, at last, is the use of solar power. There are so many smart products out there, and they're getting even more affordable, accessible and truly useful for everyday people.
When we're out and about, we're even seeing solar-charging laptop backpacks on the shoulders of people you'd least expect, so it's clear it's catching on. And that's a good thing.
So we're happy to be partnering with SolarCity, a smart company that's helping families produce cleaner, more affordable energy with no upfront cost at all. Wow.
Even cooler, they're teaming up with the innovators at Nest to offer the first 10,000 new California customers a free Nest Learning Thermostat when they sign up for solar, which is about the hottest smartphone-controlled innovation out there these days, programming itself and helping you to save even more on your energy bill. In fact, it's saving users up to 20% on heating and cooling bills just by using features like auto-schedule, remote WiFi controls from anywhere in the world, and providing you with a customized energy report each month so you can really see where you're saving and where you can do better.
The combo of SolarCity and Nest means you'll have a home powered by clean energy that works even harder to lower your energy costs.
So if you're looking for even more ways to do something good for the planet (and your wallet), in honor of Earth Day 2015, check out the smart things that SolarCity is doing, then check out these 5 really cool tech products that we think will get you as excited as we are about the awesomeness of solar power.
And hey, maybe they will inspire you to make even bigger eco-conscious changes in your home and life.
Solpro Solar Gadget Chargers
We've seen a lot of portable solar chargers crop up over the last few years, but none that have been as powerful and affordable as Solpro chargers. Their Gemini charger (above), which is only $39, gives you two full cell phone charges. Or if you're looking for an option that charges little faster, try their Helios charger, which only needs 90 minutes of sunlight and it's ready to go.
BirkSun Solar Charging Backpacks
It's pretty amazing how far solar backpacks have come from when we first started covering them. (In other words, they don't look totally dorky.) We really like the styles and gorgeous range of colors available at BirkSun, whose two styles of backpacks are equipped with a sewn-in solar battery charger that ups your charge by one percent for every three minutes in the sun. The backpacks come complete with a protective laptop sleeve too, and at $100, the price of the BirkSun Boost is comparable to what you'd pay for most regular laptop backpacks.
And hey, if you're not a backpack person (trust us, we get it), they've also got solar messenger bags too. At $150, the Connect Solar Messenger Pack is a great size for work or travel (maybe a gift for a grad?) and the 15″ laptop sleeve and neoprene organizer inside insure confidence along with that guaranteed charge on the go.
Goal Zero Solar Powered Portable Speakers
We've known Goal Zero for a long time, and this company continues to push the envelope with solar powered gadgets that are smartly designed for outdoor use. A great pick is the Goal Zero Rock Out 2 solar rechargeable speaker, which has a protective outer shell for outdoor use, Bluetooth pairing for streaming, and sets you up with a full ten hours of tunes on a single charge. That's amazing, considering how many Bluetooth speakers we see that get you maybe two hours. This makes the Rock Out 2 perfect for camping, the beach, the pool, or wherever you want to listen to music and know you're not going to have a lot of options for plugging-in the traditional (and more energy consuming) way.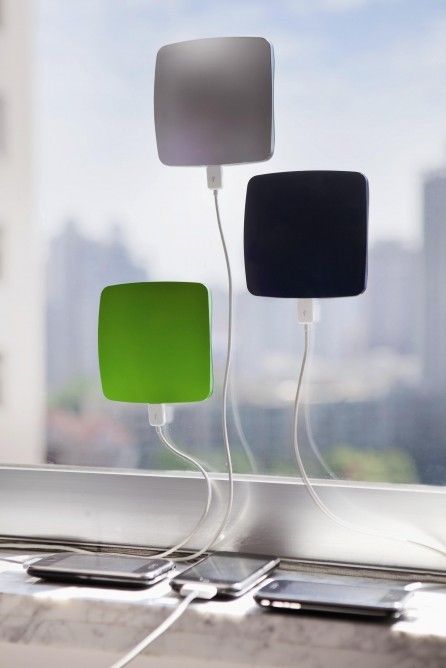 XD Design Solar Window Charger
If you're looking for a smart phone solar charger charger for your home, or even your car, we're long time fans of these solar window charger from XD Design. Just attach them right to your window and you're good. Plus, the fun colors mean they're not an eyesore if they remain permanently attached to your kitchen or bedroom window. Hey, style is important in your home! We get it.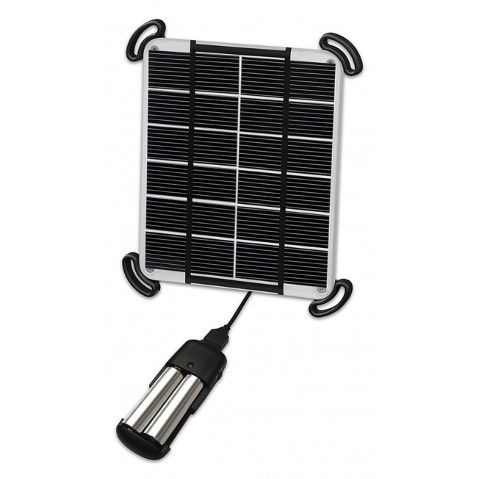 Voltaic Solar Power Rechargeable Battery Kit
You'll find a terrific range of of solar kits at Voltaic Systems, a Brooklyn-based company that's been creating innovations in solar powered products for many years now — you probably even recognize their iconic solar charging backpacks. What we like right now though, is that while you can purchase a kit to charge any type of gadget, Voltaic's simple solar power rechargeable battery kits with an AA/AAA kit starting at just $39, are a really smart investment for families, giving you fully charged standard AA batteries with just 8.5 hours of sunlight.
Because let's be honest, no one knows about the pains of battery-munching devices like a parent who's just installed a new baby swing or set up some electronic toys.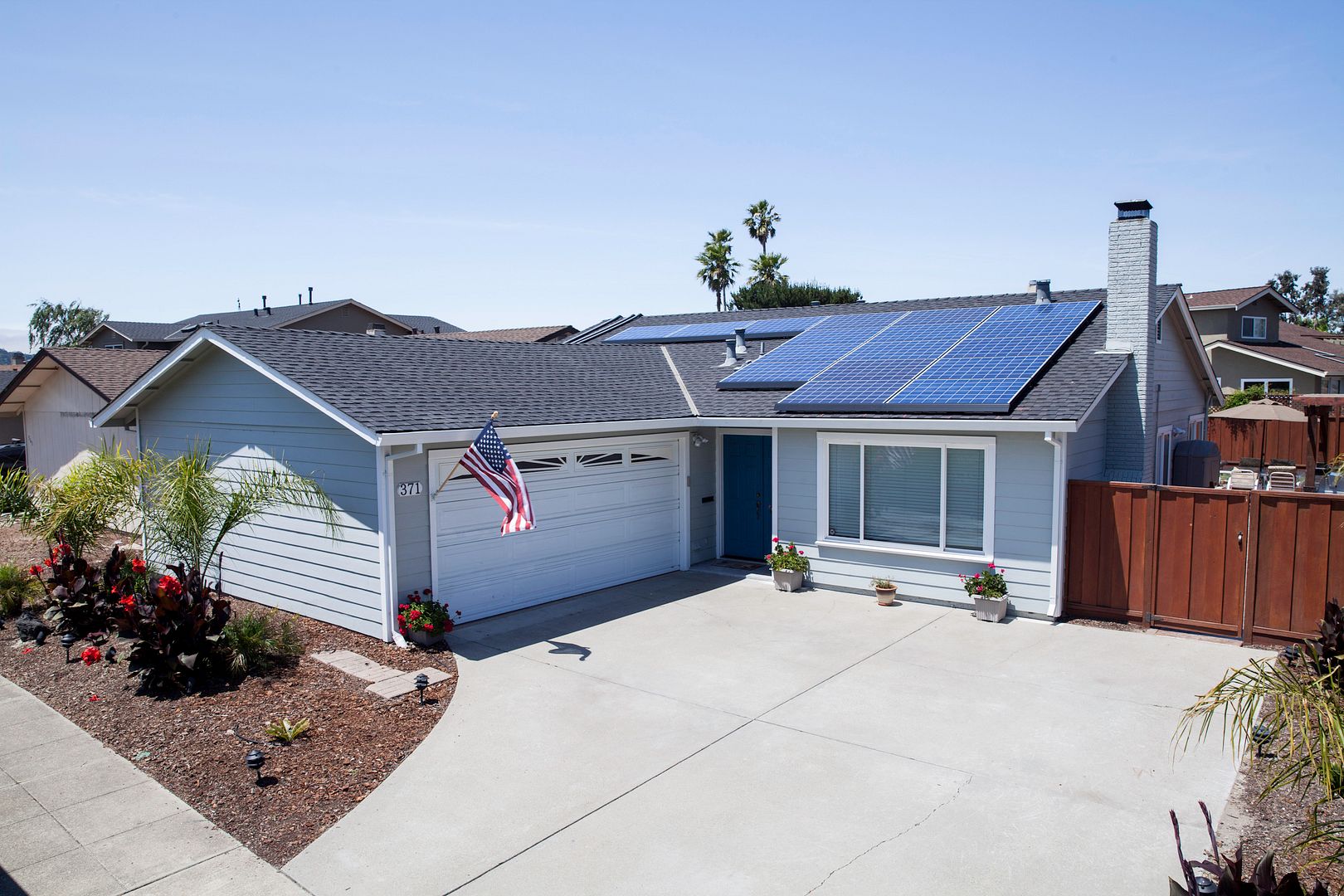 SPECIAL OFFER: If you're a California resident, sign up with our sponsor SolarCity and you could be one of the first 10,000 to receive a free Nest Learning Thermostat. Visit their website for all the details. And thanks to them for making energy and money-savings so much easier for so many families. We hope you come to other states soon, too!
And happy Earth Day! What amazing times we live in.We can't wait to see what 2016 brings.