It's only the beginning of our Easter spring break mash-up weekend, and my kids are already getting antsy. Don't they know that I, er, the Easter Bunny have things to do? So if you're like me and have exhausted the Easter crafts, and Easter egg coloring pages, I found a fun little Easter app for kids to add to your arsenal of activities this weekend.
I actually own a few of the puzzle apps by Tropisounds and my younger kids love them, with their Wood Puzzle Easter Colors app being no exception, which is full of easy puzzles like the actual wooden puzzles you've probably got in your cabinets.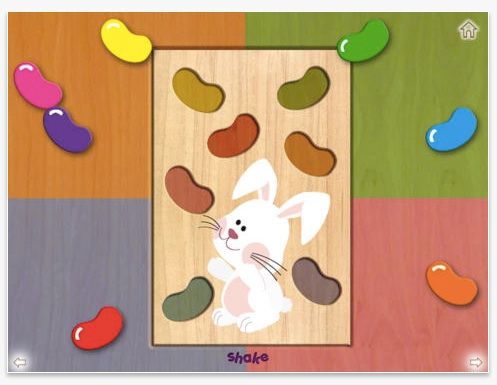 Related: Clicky Sticky Easter app for kids has a virtual basket full of treats
These are definitely for preschoolers though, so your older ones might be relegated to creating Minecraft Easter bunnies. Is that a thing? But hey, for $.99, it's a small investment for a little bit of extra time to get the ham in the oven and the jelly mean in your mouth. I mean, eggs.
You can purchase the Wood Puzzle Easter Colors app at iTunes.