One of my favorite memories of childhood was my Highlights magazine showing up in the mailbox. I'd always turn straight to page 14 to do the Hidden Pictures before my sister could. (Sorry, sis.) My kids still love getting the magazine too, but now they can all get a chance to do the Hidden Pictures without their siblings circling everything first if you download the Highlights Hidden Pictures app for them on their iOS or Android devices. Sibling squabbles squelched.
The app download is free, but to keep on playing past the initial few boards you need to sign up for their $2.99 monthly subscription. With that, you get new puzzles every month and can even unlock bonus puzzles when you complete collections — like "things that go in water" — across multiple Hidden Pictures pages.
Related: Cool free app of the week: Sago Mini Friends: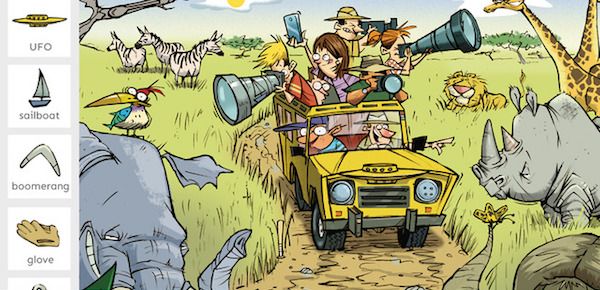 They've also built in some fun ways to finish the puzzles — like working it against a clock, or finding items in a particular order — if simply doing the puzzle isn't fun enough for your uber-competitive kid. Definitely worth a download.
Download Highlights Hidden Pictures app for your preschooler's iOS or Android device today. Then sneak it from them after bedtime and relive some childhood memories.