I never really latched onto the selfie trend, probably because every time I try, I end up partly cut off, at a weird angle or the lighting is awful. But thanks to these five sefie cases and flashes designed just for improving the almighty selfie, I may have a shot of improving my game.
Take a look at all the cool selfie technology we've got here, then think about who might need one of these affordable selfie accessories for Father's Day, a birthday gift, holidays or beyond.
Cool Mom Tech is an rstyle affiliate
Related: 4 of our favorite photo booth apps, because why settle for just one selfie?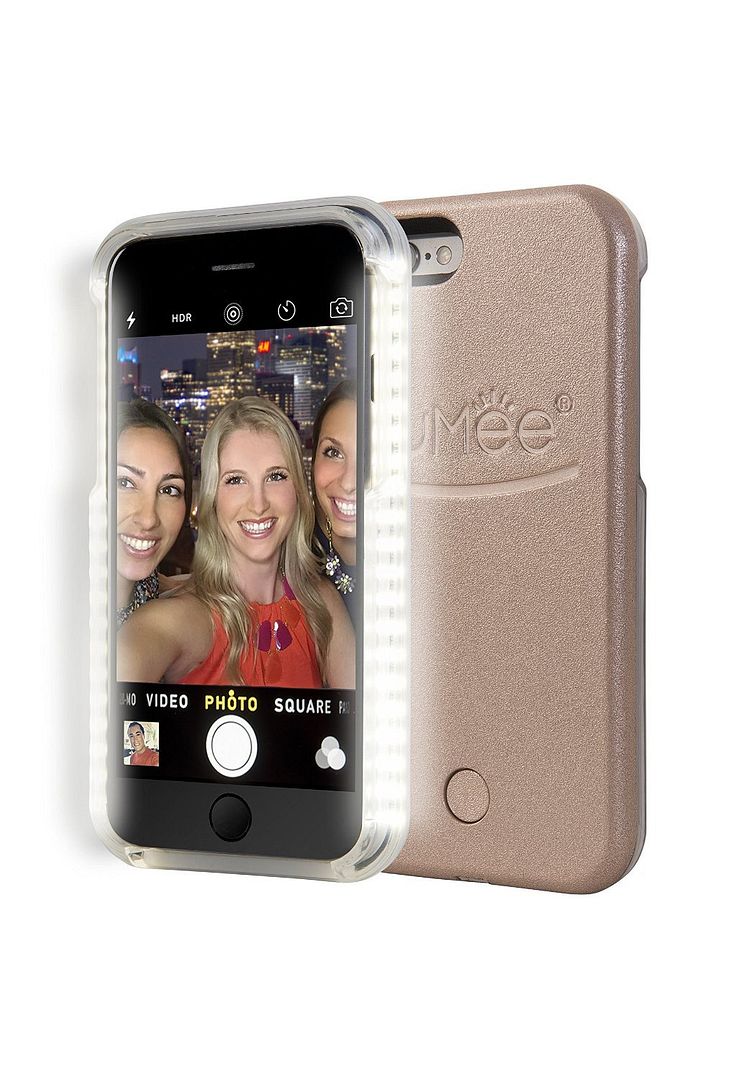 LuMee Illuminated Cell Phone Case
If you've ever watched Keeping Up with the Kardashians (which I certainly never have, ahem), you've probably seen these cases on their phones. Maybe you've even wondered, ooh — what's up with that? Well, I'm here to help. The LuMee comes with a built-in flash embedded into a case that encircles the phone, which then offers a continuous and soft light source while snapping. So not only does it illuminate your face, but softens it, too. The lack of harsh lighting is probably why the Queens of Selfies use the LuMee. If you take a lot of selfies and you want to look great without too much filtering and after-effects, this is a solid choice. ($54, iPhone 5/5S/5SE/6/6S and Samsung Galaxy S6)
Speaking of celebrity cred, check out the Ty-Lite phone case which was created by Beyonce's stylist himself. So, of course it's completely fabulous, right? Similar to the LuMee, Ty-Lite provides in-case lighting for those spontaneous (or not so spontaneous) selfie moments. If you want to get really fancy, you can toggle between three different light settings — cool, warm and brilliant — as well as adjustable brightness controls. That's selfie-taking at a whole different level. ($79.99 for iPhone 6/6S)
Related: Pro photo tips to get the most flattering shots of moms and families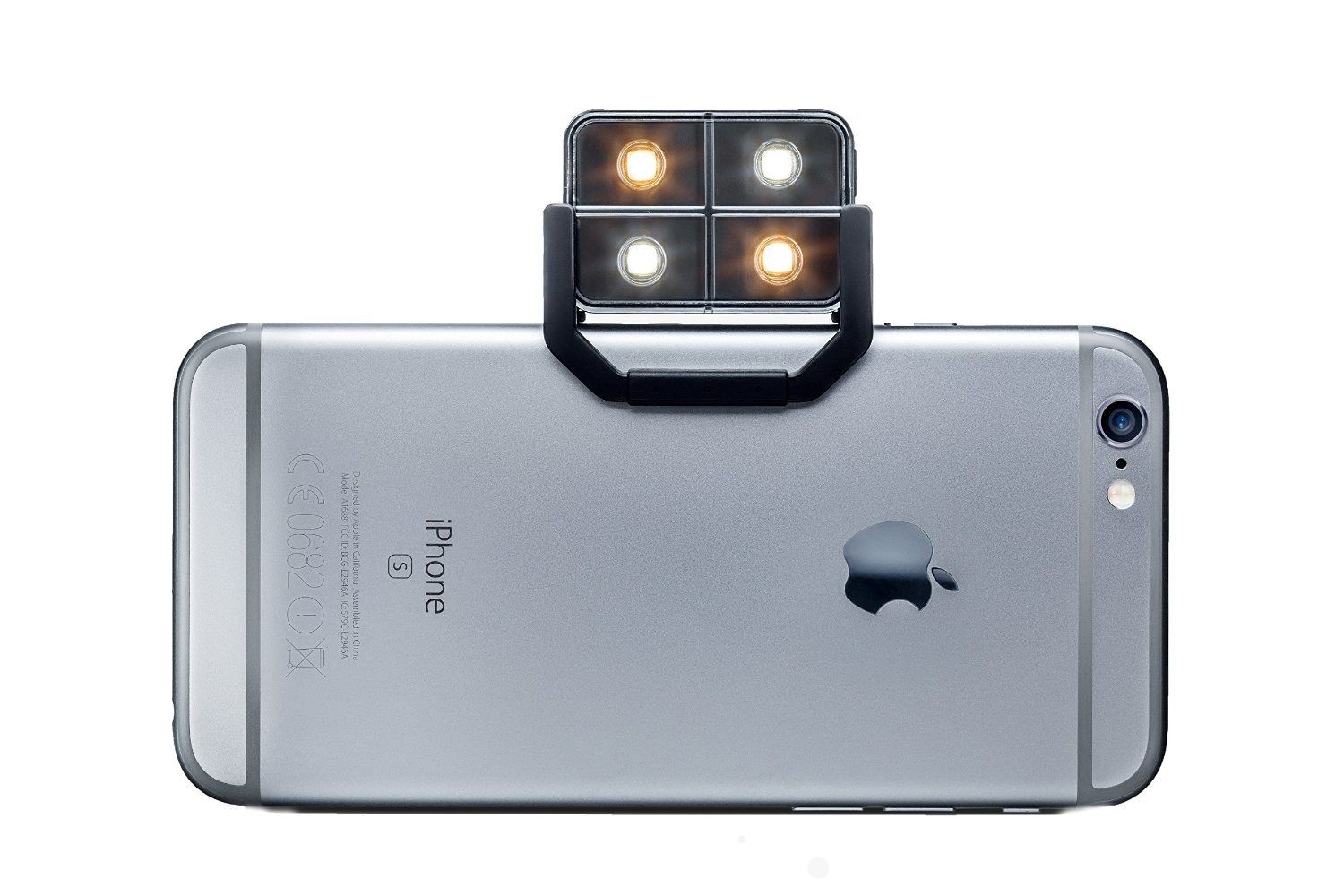 iblazr 2 Wireless Flash for Phones
The original iblazr we covered a while back has gotten an update and is now better and brighter than ever. If you don't need a flash on your phone at all times, this is a nice accessory to be able to clip on when the time calls, like a night out with the girlfriends or your kid's graduation party. This selfie flash clips onto your phone and connects via Bluetooth. You use an app to control the iblazr 2 selfie flash which automatically synchronizes with your camera's shutter to provide a nice burst of light. As with the Ty-Lite, you can adjust the temperature of the light, and even set it to be a constant source of light for selfie videos and indoor Facebook Live updates. ($59.95 for iPhone, iPad and Android)
Cyxus Clip-On Mini Selfie Flash
What's nice about the Cyxus is that it's totally clip-and-shoot. No need to download any apps or connect via Bluetooth; this is about as easy as you can get in terms of selfie flashes. the Cyxus (and don't ask us how to pronounce that) doesn't operate as a "flash" in the typical camera sense, but is more like a clip-on mini spotlight, with an on-off switch for extra light anytime you want, in your choice of three levels of brightness. Easy and portable. And affordable. ($34.90)
Nova Wireless Flash for Phones
If you want to skip the need to attach a selfie flash or accessory to your phone, the Nova Wireless Flash is another when-you-need it light source that will definitely improve the quality of your photos. It's more like a mini version of the ambient light source that pro photographers will use in studio. As in, really mini. The super slim design is a great benefit because you can just slip it into your purse or pocket and pull it out whenever you need it. I love the fact that it provides flattering, diffused light, which will give your photos a more retouched look — without actual retouching. It's also a terrific mobile photography accessory to have on hand for any photos at all, even if you're not in them.  ($59)
Related :5 smart selfie stick alternatives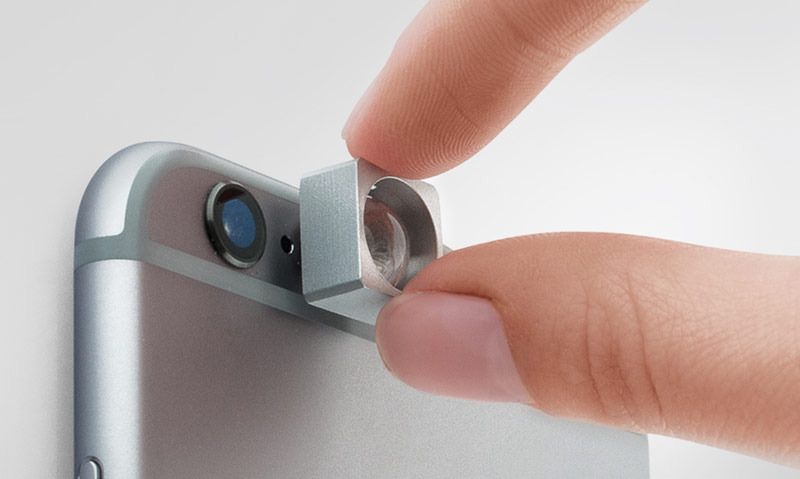 F.lens Flashlight Booster for Smartphones 
The F.lens isn't a flash per se, but a smartphone accessory designed to improve your smartphone's existing internal light source. The its main purpose is to boost the power and brightness for night shooting (or campground flashlight use?) and the small size means you'll want to clip to a keychain or keep zipped up in a pouch so you don't lose it. It's worth noting that the F.lens attaches magnetically to the rear-facing camera, which means that, unless you have incredibly long arms, for selfies you'll want to use it in low-light situations in conjunction with a good selfie stick. Are we still using those? ($19 via Kickstarter funding that ends June 10; scheduled shipping this summer)