I'm pretty sure I'm not the only mom who's had a toddler run away and hide when I need to take their temperature. The struggle is real. That's why I'm loving the new Elmo smart thermometer from Kinsa.
Unlike the original Kinsa smart thermometer, which is an under-the-tongue thermometer that actually plugs into your smart phone, this is a Bluetooth ear thermometer, making it so much easier to use with kids. Plus, Elmo!
Related: LiveHealth Online app – Get a doctor visit right on your mobile device
What we love about the Kinsa smart thermometers is that they let you track your family's health data in personal profiles right in their Kinsa app. That way, when your kids' doctor asks when the fever first spiked, how long your child has been feeling sick, and all those other questions you might never totally sure about, you can just pull up the Kinsa app and see exact answers to these questions. No more list-making; all the info is right there in your phone, all of which you can share with your health professional, grandparent, nanny, whoever you think might need to know it.
In fact, it's really great for divorced parents who aren't with their kids all the time or even families with a parent who travels, who would like to stay up to date on how they're feeling, as well as know their status without needing a full report from the co-parent.
Related: Bluetooth and digital thermometers that offer high-tech peace of mind to parents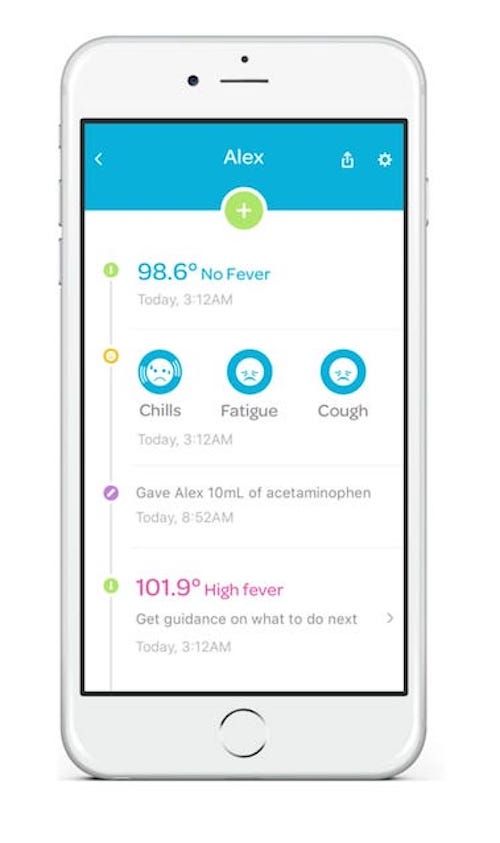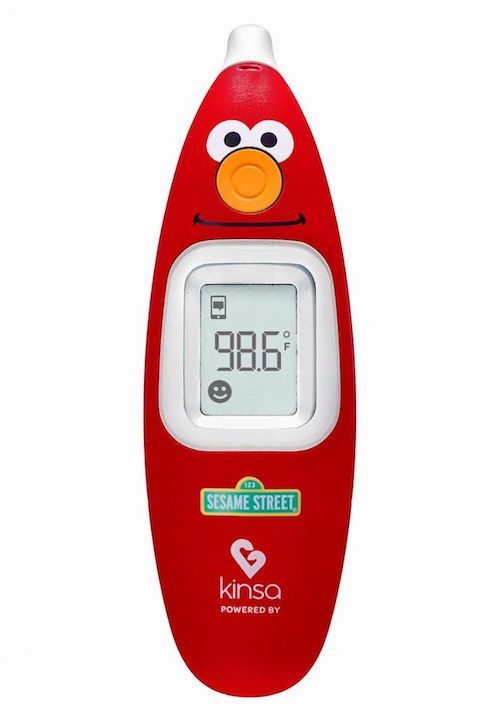 But let's be honest here, the coolest part is that the Elmo smart thermometer not only looks like Elmo, but it sounds like him too. When you're connected to the app, Elmo's unmistakable voice asks your child to let him take the temperature and record their symptoms. Then after the reading is complete, Elmo offers encouragement or sympathy to your kid who isn't feeling well. It's actually really, really sweet. And if it makes taking care of a sick child easier, then we're all for it. More time for cuddles and chicken noodle soup.
You can find the Sesame Street Smart Ear Thermometer at Kinsa's website or our affiliate Amazon.