One of my family's favorite holiday traditions is the night we tuck our kids in bed, sneak downstairs and make hot chocolate to go, then get them up and load in the car to drive around the city looking at Christmas lights. But the worst is loading up and not being sure where to head to first. This year, I've downloaded the Christmas Lights Displays app (iOS and Android), which uses GPS to pinpoint the biggest and brightest lights displays in town.
Now, to hit them all before the kids fall asleep.
Related: 8 fun Christmas apps for kids that they'll still want to play in January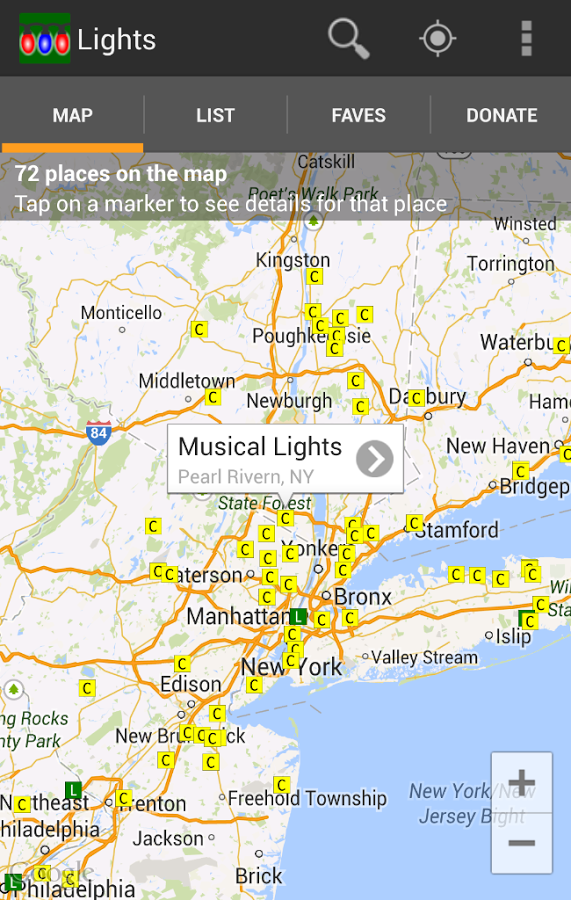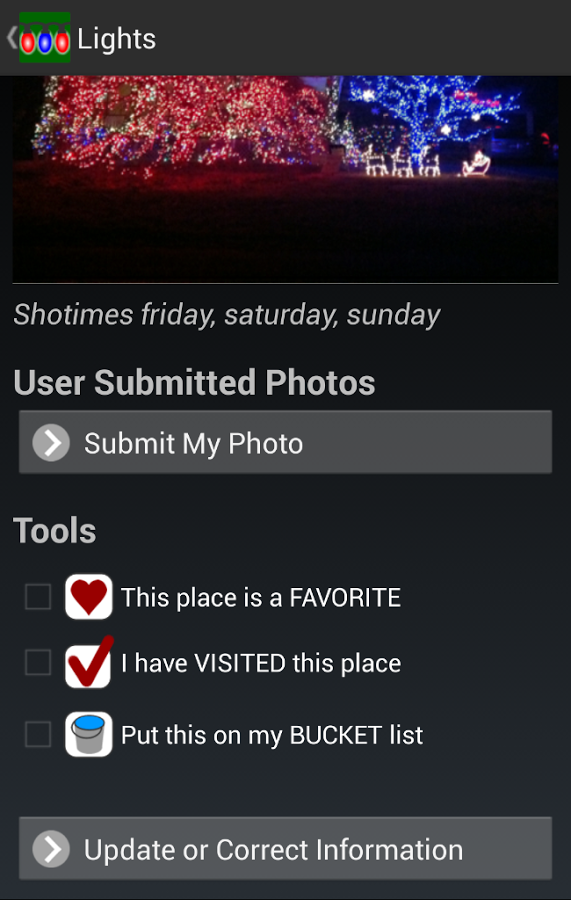 Related: Christmas music for the kids by Todd McHatton
Zoom into your location on the map to see pin points for big lights displays near you. If you see an incredible display that isn't on the app, you can add it by simply tapping the Add button. We also love that users can submit comments and photos of the displays to confirm that they are, in fact, Griswold-level amazing.
Because anything less is simply unacceptable.
Download the Christmas Lights Displays app for iOS and Android, and make your holiday tradition even more efficient.
Photo at top (c) Meg Freeman. Used with permission.