These days, the baby monitors available to parents are a huge departure from the scratchy audio monitors from the newborn days of yore (i.e. my first child). This year's CES conference served as an exciting stage for the types of innovation in technology and design that we are seeing in this category.
Many of the gadgets we're sharing here are ones you might have seen before, but their 2017 updates make them seem like new machines. Between the higher resolution, increased functionality, built-in songs, and features like air quality checks, even voice recognition, let's just say the future is here.
Here are the coolest ones from CES 2017 that I think parents will appreciate knowing about.
Related: 8 gadgets from CES 2017 that will make your smart home even smarter
Arlo Baby (top) is Netgear's first foray into baby monitoring. Inside the cute covers (love the rabbit ears), this monitor offers features like two-way audio, streaming to a mobile device, night vision and motion alerts on your phone. Arlo also monitors air quality, temperature and humidity of the room it's in. (Pricing starts at $249; available for pre-order) 
This brand new monitor by Nabi (which was acquired by Mattel last year) certainly grabbed my attention. In addition to being a video monitor (camera is a separate accessory), the main unit also is essentially an Amazon Echo for kids with a voice-powered engine inside that can respond to requests like read me a story or play nursery music. For adults, it can serve as a nifty gadget in your smart home arsenal where you can program IFTTT commands like, if the front door opens, alert me that someone is home. ($300; June 2017)
Related: Expert tips for protecting your connected webcams and baby monitors

This baby monitor offers what is considered industry standard now, with features like night vision, two-way communication, sound and motion alerts. Like some others, it also keeps track of temperature, but comes pre-loaded with music, which is a nice touch for the baby's room. The new model has better video resolution, faster video streaming and improved functionality overall. ($179; available now)
Related: A new wearable baby monitor that you have to see, parents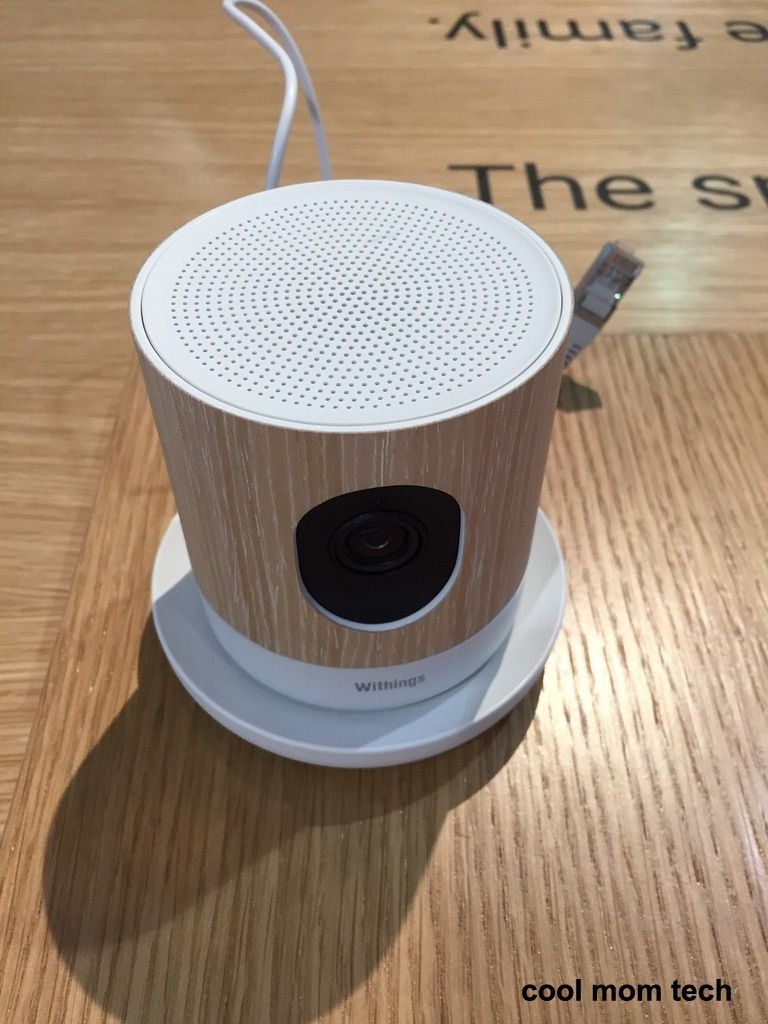 Withings Home Plus
Withings Home, which we've featured here on Cool Mom Tech, streams HD video to any phone or tablet, alerts you to unusual activity or movement and monitors air quality. But the new Home Plus is one of the first monitors that works with Apple HomeKit. You can program it to do things like turn on a light if it senses unusual movement, and even stream the video feed to Apple TV, something the grandparents will surely love. ($199; Q1 2017)
Related: 3 of the smartest baby wearable monitors you won't believe
The Owlet Smart Sock was a showstopper when it arrived on the scene a couple years ago. One of the first wearables for babies that monitors heart rate, oxygen levels and vitals, the Owlet has been redesigned to offer a more comfortable fit. Its technology has also been upgraded for more precise measurement of baby's overall well-being. ($249; available now)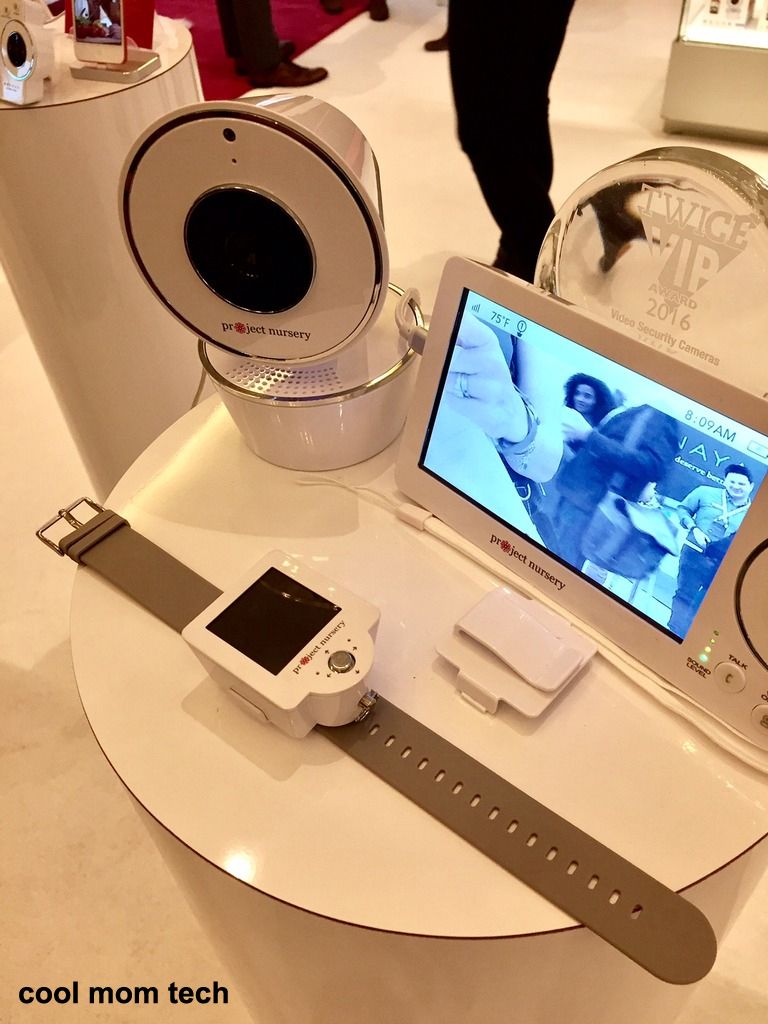 I'm loving two things about this new baby monitor: the larger 5″ LCD screen on the main unit and the 1.5″ monitor that can be worn or just carried around the house. Having an additional screen that so portable is super handy for any parent who is trying to get things done around the house. It's perfect for those who don't want the monitor feed tethered to their phone, but want the portability of one. ($299; available now)
Photo credit: Jeana Tahnk for Cool Mom Tech