For those of you with budding scientists at home, the Lab4U app collection lets kids conduct real science experiments with just their phone. No WIFI required!
The collection currently features two apps, Lab4Physics app and Lab4Chemistry, both of which use the sensors on your phone (in the camera, speakers, and other hardware) to measure variables like speed, velocity, sound waves, gravity or even to calculate the concentrations of chemical solutions.
To be clear, these apps aren't educational games. They actually transform your smartphone into the scientific instruments needed to perform real experiments, with step-by-step instructions on how to complete them. Once you record your data and the results of your experiment, you can export the charts to send on to your teacher or print for your records.
Related: Cool STEM building sets that empower girls to engineer their futures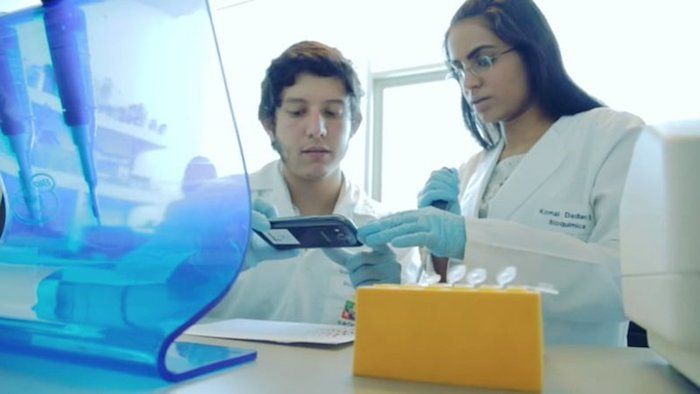 Related: 15 of the best science apps for kids of all ages, preschool to teen
Limited experiments and tools are free, and others are available via in-app upgrade to the premium account for $14.99, which gives you full access to the additional tools and all experiments for 365 days.
This is one of the most practical app tools I've seen for teachers or homeschoolers (with a whole section of their site dedicated to teacher's resources), or for parents with a super science-loving kid at home. Or, those of us in desperate for help on their kids' science fair projects.
You can download any of the Physics and Chemistry apps for iOS or Android via the Lab4U website. Lab4U Biology is coming soon, so keep your eyes peeled.