We parents know that science is everywhere and why it's so important. So we always love tracking down some of the best science apps for kids each year, to show kids how fun science can be, and how it's a part of pretty much everything they already do and see.
The focus on STEM in the past few years has given rise to incredible products and apps for kids to explore science from a very young age. But it's likely that our pick's for this year's best science apps for kids will answer many of them, and provoke many more, too. We're betting a lot of parents will also learn a thing or two.
CMT is an Amazon affiliate
Related: 16 more fantastic science apps for kids of all ages 
The Best Science Apps for Younger Kids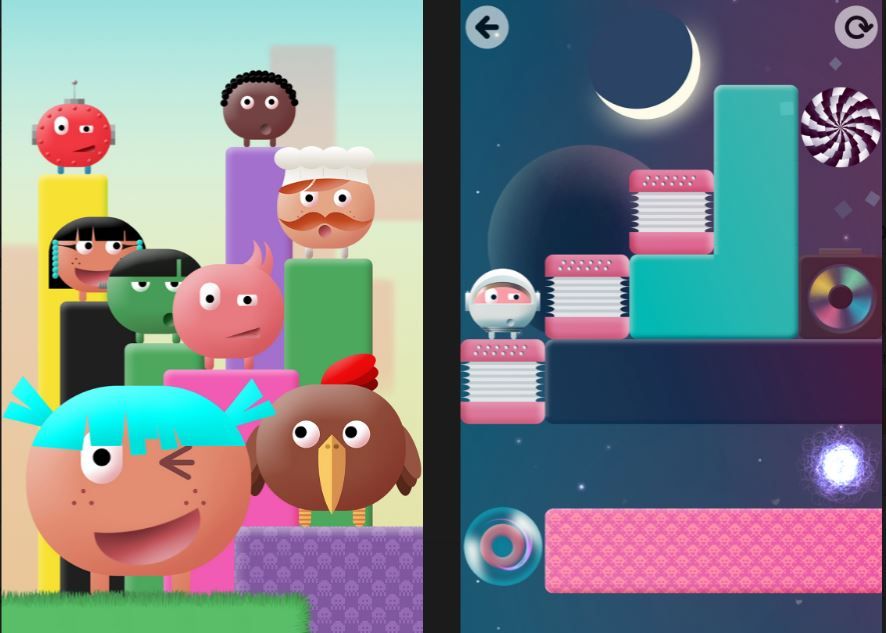 Recommended ages: 3-9
Logic and physics play out in this world of mazes through which kids  roll, float, glide and fly. Maneuver your Thinkrolls around various paths, plus  jump over obstacles and test the rules of gravity. There are a whopping 135 levels in this science app geared towards kids ages 3-5 and 135 levels for kids ages 5-9, which ensures it's a great app that will grow with your early learner.
($3.99, iTunes; $2.99 Google Play,  Amazon)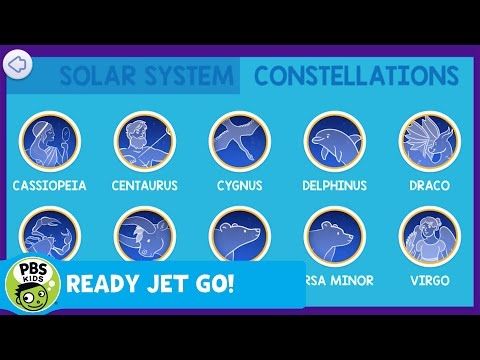 Ready Jet Go! Space Explorer app
Recommended ages: 3-5
Fans of this PBS KIDS series will be excited to spend more time with Jet on the small screen, exploring space, planets and learning about constellations through fun activities. And similar to one of our favorite astronomy apps, Starwalk, kids can point the app to the sky on a starry night and figure out if what they're seeing really is the Big Dipper or Orion's Belt.
(Free,  iTunes, Google Play, Amazon)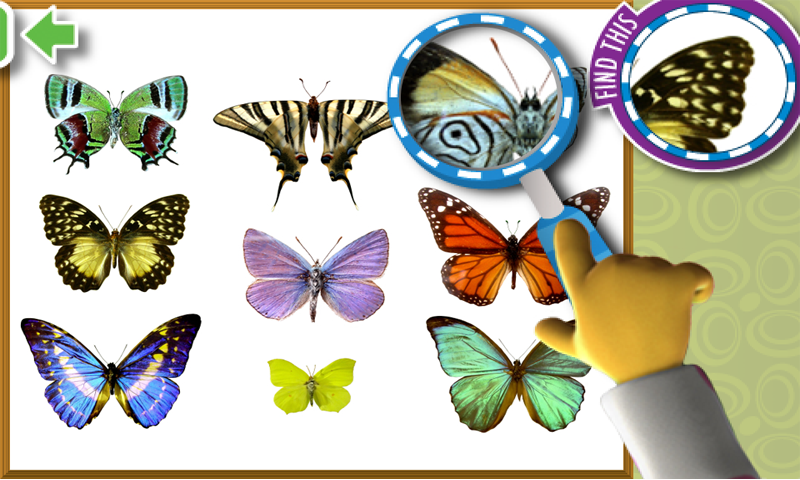 Recommended ages: 3-6
My two older kids loved watching Sid the Science Kid when they were younger, and now my youngest gets to experience Sid in app form. There are three main games, but my personal fave is the time machine that lets you watch time-lapse video of events like a melting snowman or a blooming flower. There are variations and options within each game, keeping kids entertained for a while, especially when Sid is the narrator.
($2.99, iTunes, Google Play and Amazon)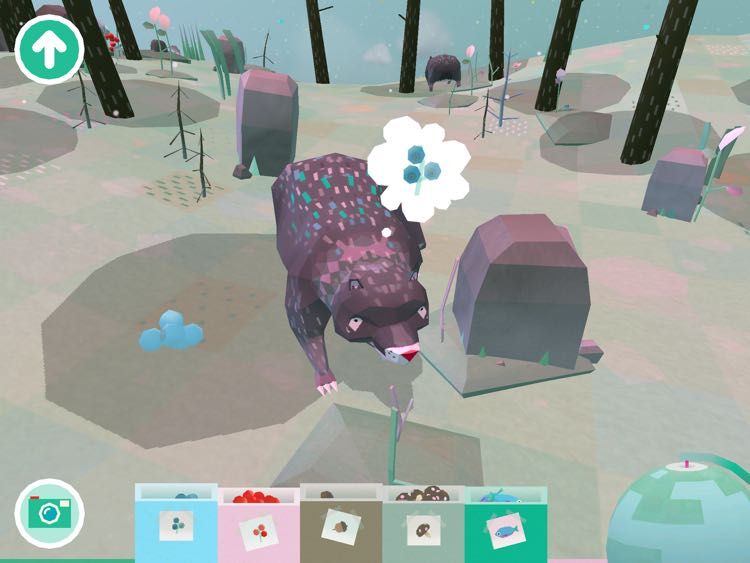 Recommended ages: 5-8
We certainly have covered (and raved about) nearly every Toca Boca app available, and Toca Nature is another great one for younger kids to appreciate the life sciences. Building on kids' inherent interest in nature and the outdoors, this app allows them to explore the ecosystem, animal life, plant life and the environments they thrive in.
($2.99, iTunes, Google Play and Amazon)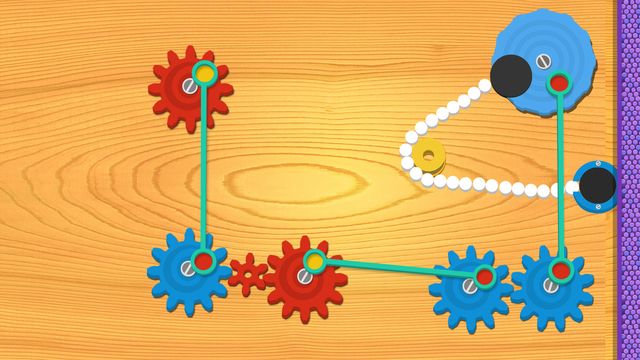 Recommended ages: 5-9
Even though this science app for kids is geared (ha!) towards early grade schoolers, the engaging physics lessons even had this adult captivated. Crazy Gears lets kids place different mechanisms together and see how they cooperate and affect each other. Getting your pulleys, rods, chains and gears in sync results in motion that's both hypnotizing, satisfying to watch, and of course, educational.
($2.99,  iTunes)
Recommended ages: 5-9
Did you know that a pickle could be a conduit for electricity? Well, it can in this fun app which lets kids experiment with different circuit configurations to see how electricity works — or doesn't. It reminds me of one of my kids' favorite physical games, Snap Circuit, but in digital form. And while we often turn down volume on our kids' apps, the zapping and clicking sound effects here ratchet up the entertainment factor.
($2.99, iTunes) 
We've been impressed with many of Tiny Bop's visually pleasing apps for kids, including other favorite science apps, The Earth and Plants. But I'd say TinyBop Weather takes the cake for future meteorologists or those kids curious about weather patterns. Kids can experiment with different types of weather and even create their own hurricanes, tornadoes and snowstorms. Weather also lets kids explore temperature patterns and how extreme climates affect the environment. Because yes, global warming is a real thing.
($2.99, iTunes)
The Best Science Apps for Older Kids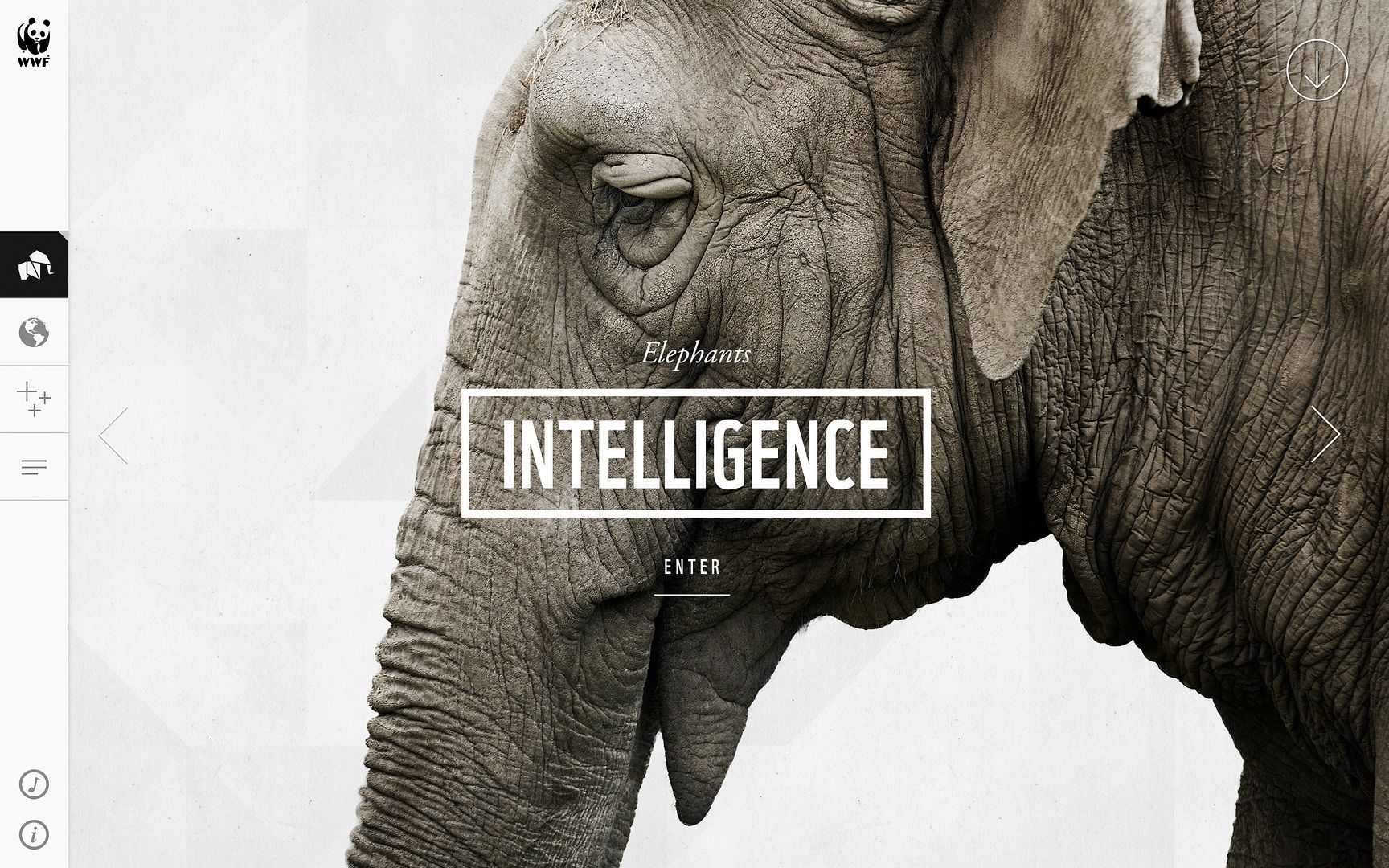 Recommended ages: 8+
Most kids love animals and those who do will really love this beautiful app from the World Wildlife Fund. While kids younger than 8 will appreciate the stunning photography, older kids can dive into the stories and learn about endangered species, animals in their native habitats and news about environmental conservation. The gorgeous photos, paired with the constant interaction in the app – swiping the screen to get fun facts or doing "Facetime" with a gorilla(!) – makes it a science app must-have for kids.
(Free, iTunes, Google Play, Amazon)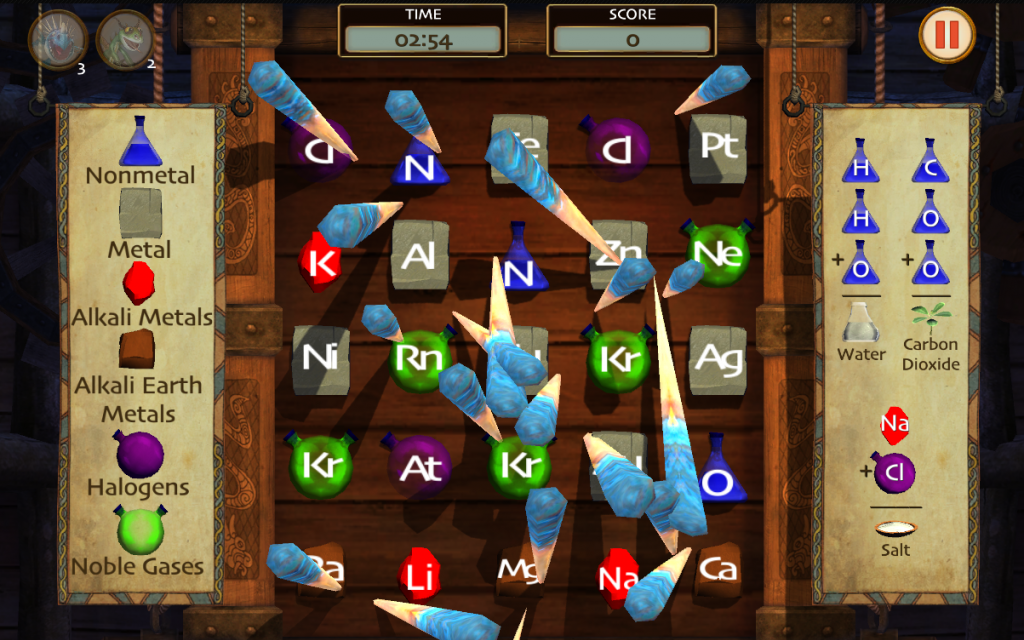 School of Dragons: Alchemy Adventure app
Recommended ages: 8+
This science app for kids is based on the popular DreamWorks movie How To Train Your Dragon, and uses a mix of alchemy, magic and of course, dragons, to teach kids about the Periodic Table of Elements. The gameplay is basically an adaptation of Bejeweled, though kids match compounds instead of gemstones to see the reactions when compatible items interact. Hydrogen + oxygen = H20. Cool, right?
(Free, iTunes, Google Play, Amazon, and Facebook)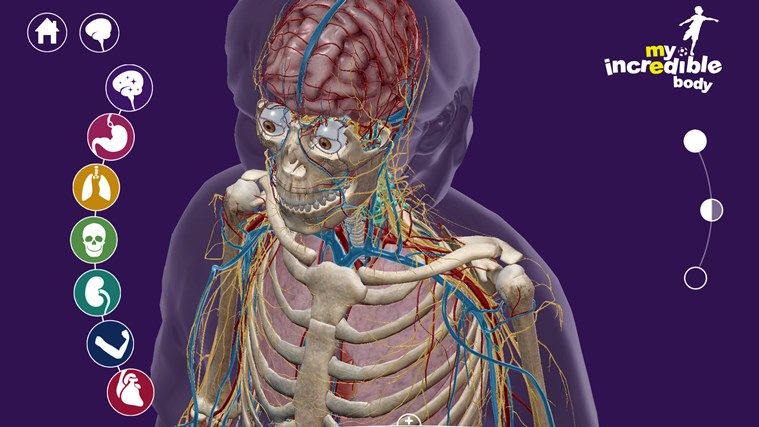 Recommended ages: 8+
Future doctors of the world absolutely need to start learning human anatomy with this stunning app that's been a favorite of ours for a few years now. The images are so realistic (almost too realistic!) and cover all aspects of the body, including muscles, organs, blood flow, how the skeleton fits together and so much more. Kids can choose where they want to start, then take quizzes along the way to see if they're destined to be the next Meredith Grey, Derek Shepherd, or Cristina Yang.
($4.99, iTunes; $3.99 Google Play and Windows)
Recommended ages: 8+
We have covered BrainPop many times and it while it's not exclusively dedicated to science, there's enough to make this free app worth adding to our list. It's the perfect balance of educational and entertaining, offering a short movie-of-the-day that covers every topic imaginable, including science, engineering and tech. Quizzes accompany each movie to ensure you're paying attention, but the entertainment factor of the main star, Moby the robot, has no problem keeping kids — and parents — rapt. If you want the full benefits of BrainPop though, consider a paid subscription for science loving kids who will find nearly an encyclopedia's worth of science info at their fingertips on their website.
(Movie of the Day app is free,  iTunes, Google Play and Amazon; in-app purchases and paid subscriptions unlock more content and quizzes but check with your school to see if they have a subscription code you can use for the full BrainPop website. Many do!)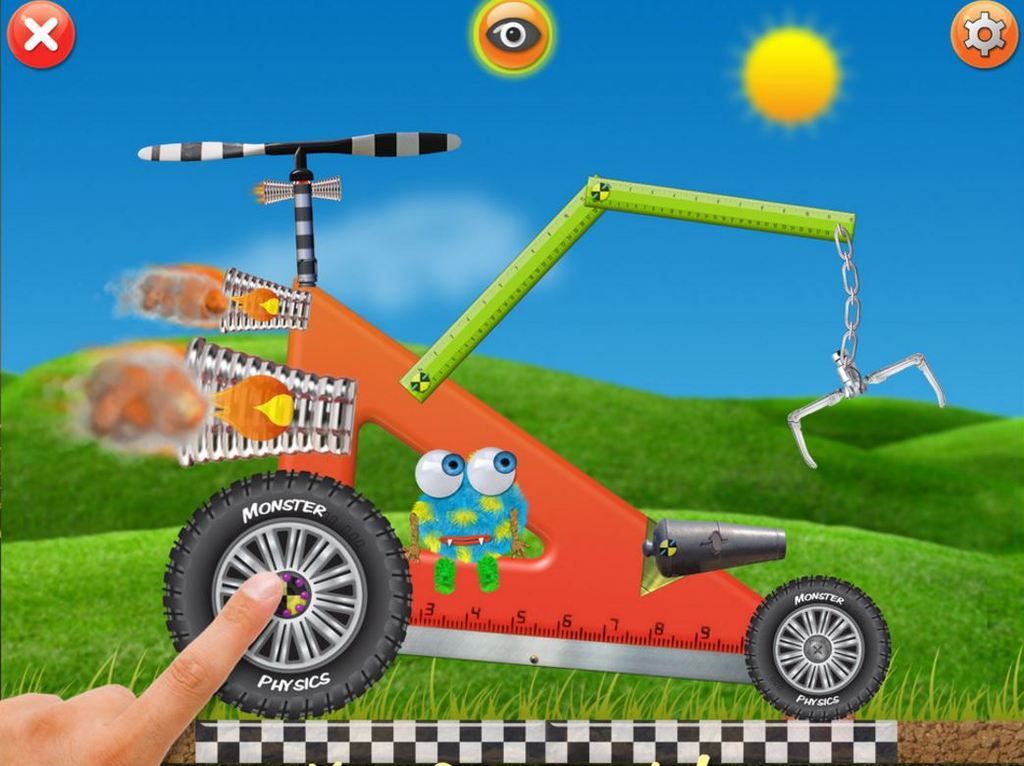 Recommended ages: 10+
Current and future engineers will love tinkering with this interactive app that offers construction, vehicles, aerospace and DIY activities in one. Kids build their own contraptions (cars, trucks, rocket ships, planes, helicopters) from top to bottom, handpicking the rubber tires, metal rods and wooden parts. Once they're done building, they rev the engine and see their vehicle in motion, even running it through different missions, and learning about physics and problem-solving along the way.
($1.99,  iTunes)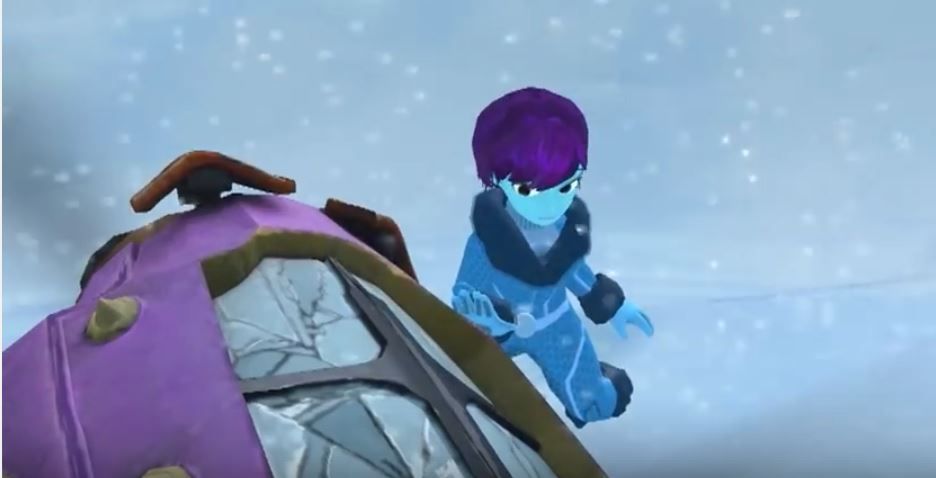 Recommended ages: 8-14
Blue Apprentice is more video game/ongoing adventure series than educational science app, but it's definitely a top new pick of ours. This interactive video series chronicles the adventures of Grit, an alien scientist, who needs your help to master different levels through scientific exploration and experiments; like balancing an ecosystem using photosynthesis, or capturing energy from wind and sun. All the content adheres to Next Generation Science Standards (NGSS) which is pretty impressive, and new content can be unlocked on a monthly basis, making it more like a textbook complement for an entire year.
(Free for first two episodes, then $10.99/month or $74.99/year on iTunes for iPad)
Recommended ages: 8+
There is no better digital space resource than the NASA app, especially with its 14,000 photos and 10,000 videos. Yes, really. And since they're coming from NASA itself, you know it's the real deal. In addition to the stunning imagery, users will be treated to a ton of information about current missions, NASA news, NASA TV plus stories about what life is really like on other planets.
(Free, iTunes, Google Play and Amazon)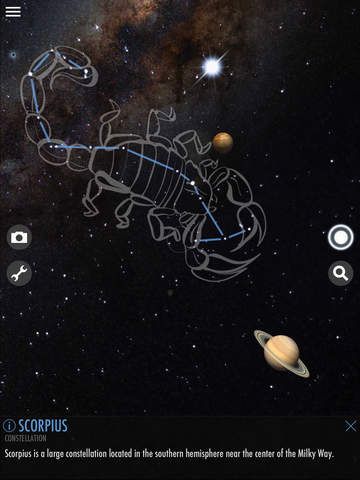 Recommended ages: 8+
Speaking of space and the sky, SkyView is a great way for your kids to learn about constellations in real-time — as in, literally pointing the app at the night sky and identifying real planets and stars. It's a brilliant way to bring astronomy to life, as opposed to just seeing photos of formations. I think this is a great app for parents and kids to use together, especially for adults like me who can never be 100% sure if I'm pointing ou the Little Dipper or Big Dipper.