There are no shortage of stylish activity trackers on the market today, all of which we think would make a very cool Mother's Day gift for the right kind of mom. (Raises hand!). But this one from Wisewear isn't just a pretty face. It can actually help keep the person wearing it a whole lot safer, too.
Related: 2 new stylish fitness trackers in glitter and gold
This gorgeous bangle will track your steps, distance, and calories, even sync with your phone so you can get gentle notifications if you get texts, calls or emails, which is super if you want to get a little separation from your phone. But what we're really fascinated by is that you can actually tap the Wisewear to send a distress alert to your contacts in the case of an emergency, as well as send them your exact location. Of course, it's something you hope you never have to use, but always smart to be safe, making this a beautiful graduation gift idea for your teen (or college grad), and not just a cool Mother's Day gift.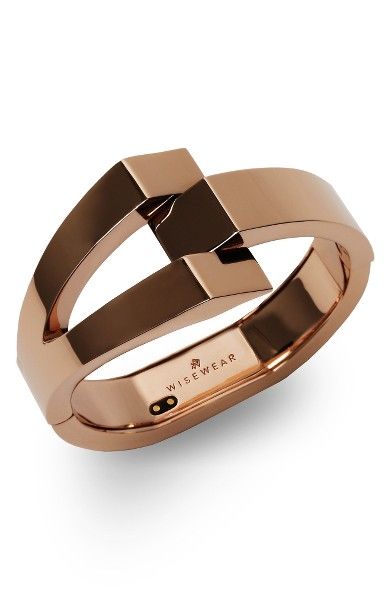 Related: 10 fabulous tech gifts for the fashionista
And not surprisingly, this is the most expensive activity tracker we've seen, and they've gotten a lot of slack for it in the market. To be fair, you could just get an Apple Watch at that price (and hey, we're all for that!). And as a parent, I'd be a little concerned about how easy it is to set off the emergency alerts, considering I've always got kids grabbing at my wrists.
But, if you're not into all that functionality, the Wisewear is certainly worth a look. It's sort of like giving that special mom in your life health, time, and safety, all wrapped up in one hot accessory.
Cool Mom Tech is a reward style affiliate.