Forget Snapchat, Facebook, or even Instagram. Teens these days are often connecting with friends online by gaming together on their Xboxes and I find the key to good communication for them is a great gaming headset for teens. So my almost-teen son has spent a ton of time shopping and saving and shopping some more for the perfect, top-rated gaming headset — within his budget.
(With summer here, I'm sure there will be a little more gaming time in our near future. I'm okay with that.)
His main requirements: The headset has to be comfortable, the mic can't lag, and of course, the sound needs to be great. Because with games like Overwatch, listening for opponents is as much a part of the game as seeing them.
And while I'm recommending these all as great gaming headsets for teens, it's not that a tween can't use them. Just know that none of these are volume-limiting headphones because first of all, that's not a feature generally built into gaming headsets; and second, because I'm trusting my son to keep the volume on his games maxed out a a set level.
So based on our research, I'm sharing our 3 final contenders, from affordable to "add it to your birthday wish list, sweetie." Hope they help you make a good decision too!
CMT is an rstyle and Amazon affiliate
Related: 6 creative ways to organize all those video games
Top-rated gaming headsets for teens: The value option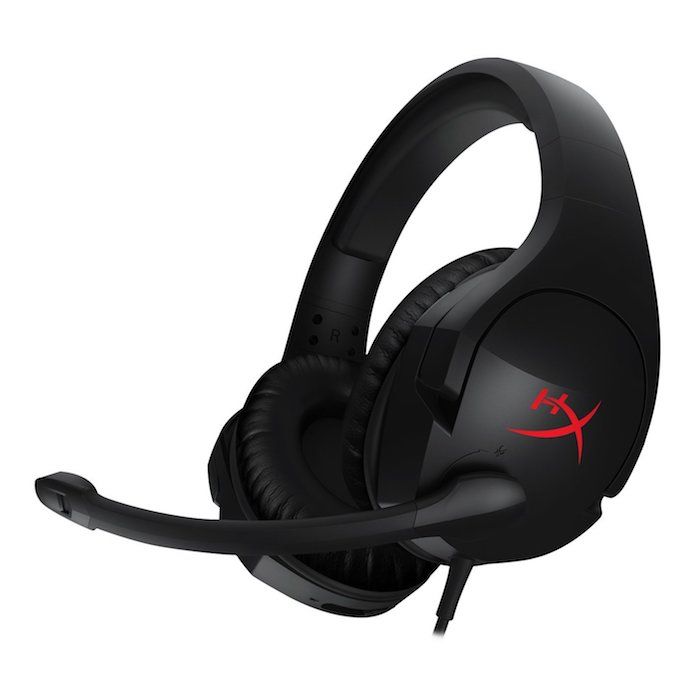 For a terrific value, we love the HyperX Cloud Stinger, the perfect gaming headset for the kid who wants an upgrade from the standard-issue set that comes with your system without a massive price tag. Because,we're talking teens and kids, here.
This is a wired headset with basic design that my son still thinks looks pretty cool. The noise-cancelling mic keeps background noise in check so his long-distance opponents (or collaborators) you play with don't have to hear his sister asking for milk. The memory foam ear cups keep things comfy, and they rotate for just the right fit.
Bonus to the rotation feature: It means the headset can easily open when I interrupt his game to tell him to take out the trash before going onto the next level.
Top-rated gaming headsets for teens: The mid-priced option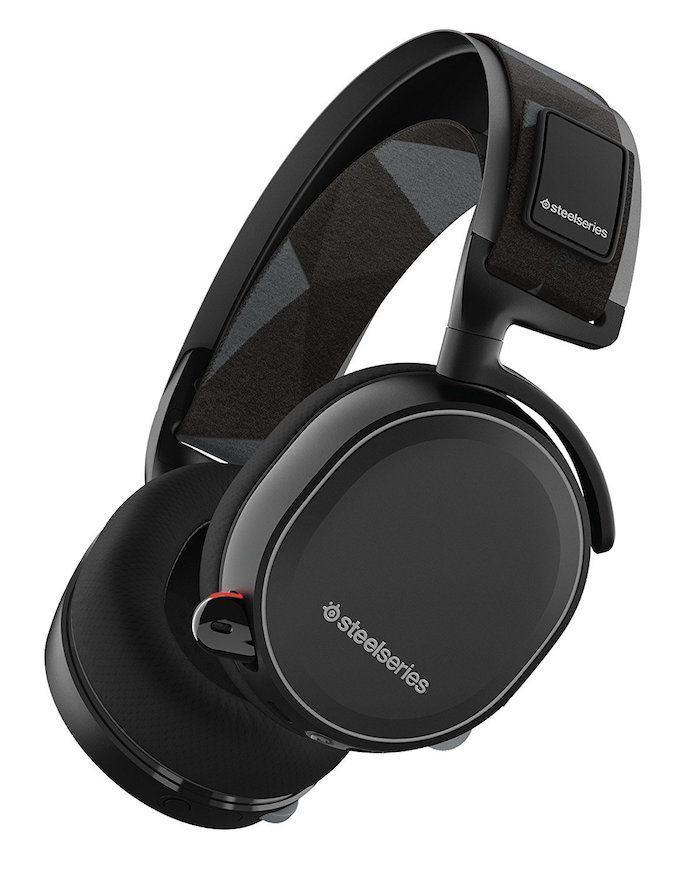 The SteelSeries Arctis 7 gaming headset is a top-rated wireless headset with some design awards under its belt, and we found it for $149 on Amazon. While that will seem spendy to those who haven't yet shopped around, it's a decent value, even scoring a nod as "Best Overall Gaming Headset" from Tom's Guide.
The sound is lag-free, with studio-quality clarity that makes gaming experiences so much more fun. The Actis 7 gaming headset even offers surround sound options for teens playing on a PC. Plus it's super comfortable — important should you want to put that 24-hour battery to the test.
(Not that there's any chance our kids will, ha.)
Related: 6 of the best geeky gamer gifts
Top-rated gaming headsets for teens: The "ask your grandparents" splurge
We love V-moda headphones in general, and in fact our editor Liz says hers are still her go-to set after three years. Turns out that the V-moda Crossfade Wireless gaming headphones are also  incredibly cool, with military-grade design (whoa) complete with metal and leather details.
This one is definitely a big splurge, though if you use the excellent, money-saving Honey extension, you can see how one Amazon seller will save you $25 and you still get Prime shipping.
Still a splurge though to be sure.
Related: The best wireless Bluetooth earbuds: After much searching, they actually exist.
With the Crossfade Wireless gaming headphones, teens get sound that's big and full with amazing bass levels according to tons of customer reviews and top-ratings from tech editors from Gizmodo to CNET to PC World . The only downside is that these don't fold down for compact storage or travel, but since we hang our gaming headsets from a hook on the inside door of our entertainment cabinet, no big deal for us.
If you want to splurge even more, go for the V-moda Crossfade Wireless headphones in rose gold. Whoa.
Top photo: Glenn Carsten Peters via Unsplash